Review Of Restaurants In Siem Reap, Cambodia
The Square 24 – Street 24, Wat Bo Area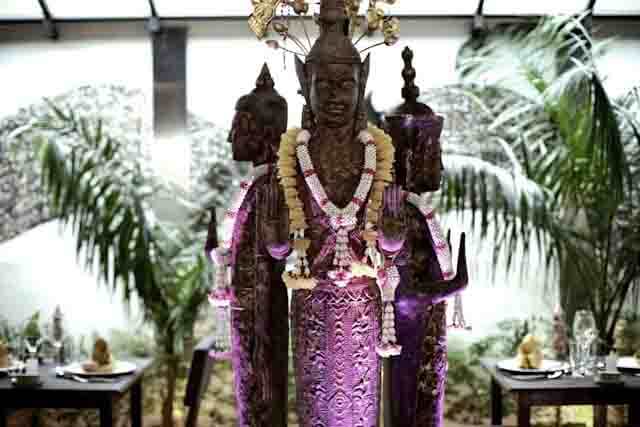 This restaurant offers a new and modern Khmer fine dining experience. It has a traditional Cambodian and western picturesque all placed in an enticing and comfortable atmosphere. Staff is very friendly and welcoming and they do command some basic English to get you what you need.
I personally found this restaurant to surpass my Cambodian expectations as it serves fresh food using some locally sourced ingredients. The establishment open for breakfast, lunch and dinner. It can accommodate up 100 guests and is conveniently located 5 minutes' walk from pub street and the central market.
Dining options are divided into vegetarian A La Carte, Intensely Khmer, Passionately Khmer and desserts. If you are keen trying out some local delicacies, the Passionately Khmer tasting menu is the choice which comes steamed lake fish, beef skewer, stir fried vegetables and Mails rice.
Dessert and drink options are available including ice cream to quench under the Cambodian sun.
Dashkin's – Old Market, Opp Siem Reap Referral Hospital
We are all intrigued by Indian food, but after exploring several Indian restaurants in Siem Reap, I found Dashkins to be one a kind….more like Little India.
I came across this restaurant while looking for a different Indian restaurant to the one I had tried a couple of days back and I'm glad I stumbled upon Daskins. The food was nothing short of incredible and the owner was so welcoming. I tried out the EPC Prawn Curry, which was so amazing, the naan was scrumptious and the chicken chat were on a league of their own.
Writing about the cuisine alone can make me drool and I made sure I returned the following day to try out more of their dishes. I had Baigan Bartha & Chicken Jhal Fraize with roti and the combination was great.
Be sure to try out their Gulab Jamuns and Rasgulla….both are excellent and the prices are very reasonable for such a place that offers great food.
Tangram Garden – Wat Damnak Village, Salakomreouk Commune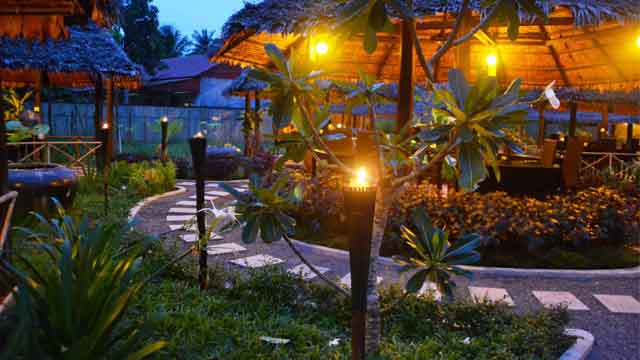 Conveniently situated in the quiet areas of Central Siem Reap, this restaurant can be best described as a perfect blend of the community and a casual luncheon and dining experience ideally suited for people looking for intimacy and privacy in a countryside setup.
Not excluding myself, most people often miss the opportunity to enjoy breath-taking surroundings when dining and traveling. Tangram gives such people the opportunity to dine within a lush environment and staff about their experiences. The setup allows you to immerse yourself within the beautiful garden with uttermost privacy. Everything you glance at reminds you that you are in Cambodia and the food doesn't fall far from the tree. My favorite meals were the grilled aubergine and pork ribs.
The hotel and restaurant is owned by a Dutch expat and a complimentary shuttle is available for pickup from the hotel.
Must try are Summer Rolls, Chicken with Cashewnut and Grilled Aubergine with pork.
Mahob Khmer – #137, Traing Village, Group 3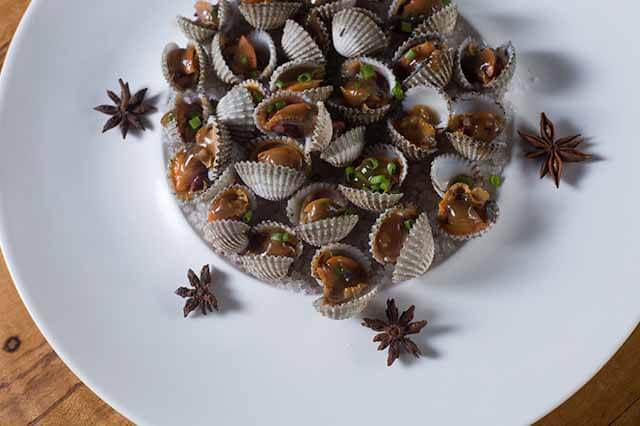 This beautiful Khmer styled restaurant comes with a typical Cambodian setup. It's ideal for those looking for get a feel of traditional Cambodia as it features a carved wooden roof, blinds and wooden upstairs area. It was initially a home before it was transformed into a restaurant, and it still bears some traditional home features as well as keeping up with original design features which include a leaf roof obtained from the Kulen Mountains.
There are notably 3 restaurants; Grass Terrace, Main Dining Area and the Wooden House.
The Grass Terrace has a relaxed outdoor atmosphere where you can enjoy your drink or favorite cuisine while glazing at the stars or soaking in the sun. the Main Dining Area is air-conditioned with a comfortable setup while the Wooden House, located on the first floor provides an airy and relaxed atmosphere.
Try their Wok Beef with red ants, although I was bewildered at the fact that they actually breed ants. My favorite was the Salmon Fillet which they served on a hot stone. The local clams are also very fresh.
Murum – Between Wat (Pagoda) Polanka & Catholic Church, #8A, B Phum Slor Kram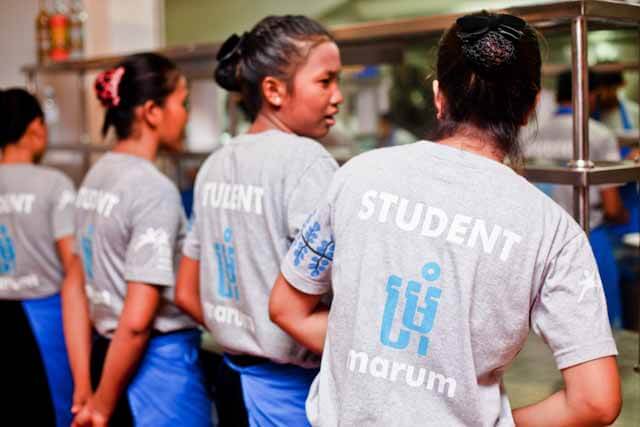 Marum features mix of award winning local and western cuisines, but considering that you'll be in Siem Reap to explore the local heritage, it will only be good to try out what the local tastes have to offer. This restaurant forms part of the Tree Group of Restaurants which among other things works with NGOs to positively impact the society by investing in students who train with them.
It serves contemporary and fusion Khmer dishes which include vegetables, fish and seafood, meat, desserts and drinks. I tried the Smoked Eggplant and Smoked Chicken, both of which were very satisfying.
Amok – Street No. 9 Old Market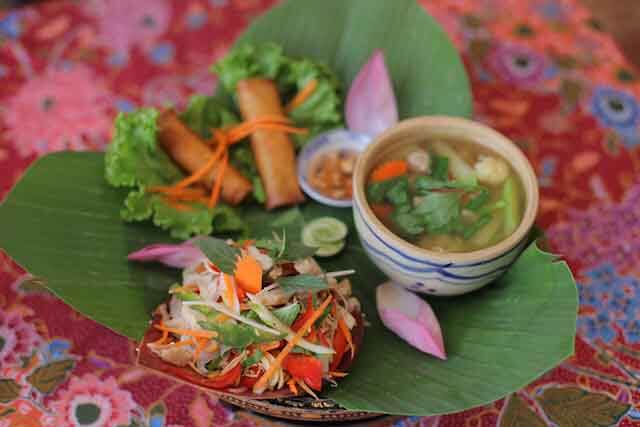 Opened in 2004, Amok is located near by the Pub Street. It offers a range of Khmer dishes that are sure to satisfy any palate. The restaurant claims to source their fresh ingredients from farmers across all provinces in the kingdom and after trying out their dishes you'll attest to this. If you are looking to discover traditional Cambodian cuisine, then this is one stopover you won't regret.
I would suggest you to try out the Starter Degustation and Amok Degustation. It's good for two people.
The same group also runs Cambodian BBQ, Banana Leaf, Madame Butterfly, Wok Republik, Khmer BBQ, Champey and a host of other restaurants in Siem Reap.
Please follow and like us: