Recap of 2013 and my goals for 2014
Tạm Biệt (in Vietnamese, means goodbye) 2013 and Sabaidee (in Laotian, means hello) 2014.
This year has been quiet good and I have experienced some amazing moments in 2013. A short recap of whats happened in 2013 and my goals for 2014.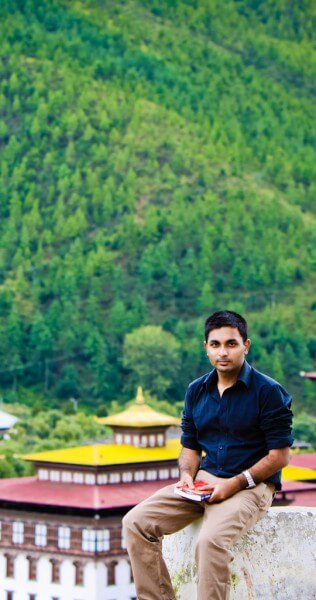 Where have I been every month in 2013
January – Vietnam
February – Vietnam
March – Vietnam, Laos, Cambodia, India
April – India, Nepal
May – India
June – India
July – India
August – India
September – India, Singapore
October – Malaysia, India
November – India, Malaysia, Hong Kong, Myanmar
December – India
Travel statistics of 2013
Number of days on the road – 112
Countries traveled – 8
Distance traveled – 42,000+ km
Flight taken – 15
Train journeys – 4
Road journeys – 50+
Metro trains taken – 38
Ferries taken – 5
Cable car rides – 2
New beers tasted – 21
Days I felt home sick – 0
Photos taken – 12,329
Average spend per day – 45 USD (food & beverages + accommodation + entrance fees + local transport – airfare – visa charges)
Favorites of 2013
Country – Vietnam
City – Hong Kong, Singapore
Street – Tsim Sha Tsui in Hong Kong
Nature Spot – Halong Bay in Vietnam
Food – Pho (Vietnamese noodle soup)
Beer – Saigon Lager Beer by SABECO
Airlines – Malaysian Airlines & Air Asia
Airport – Changi International Airport, Singapore
Metro Rail – Hong Kong MTR
Hotel – Number 9, Phnom Penh
Highlights of 2013
New Year party in Ho Chi Minh City
Celebrating Tet (Lunar New Year) in Can Tho
Couch Surfing in Da Nang
Making tons of local and foreign friends at 75 Bui Vien
Me and only me on the empty beaches of Doc Let
Hue citadel and DMZ bar with locals
Motorbiking on the Hai Van pass
Boating in Tam Coc and Trang An
Eating bugs and silkworm in Da Lat
Visiting the Ho Chi Minh Mausoleum in Hanoi
Junk boat in and around Halong Bay
48 hour bus ride from Hanoi to Luang Prabang
Tubing and dirt biking in Vang Vieng
Cycling in Vientiane and visiting Pha That Luang
Bisket Jatra in Bhakpatur town of Nepal
Feeling spirituality in Boudhanath and Swayambhunath in Kathmandu Valley
Getting chased by a bear in Chitwan National Park
Watching three countries at a time from Singapore Flyer
Thrilling experiences on Sentosa Island
Meeting a Vietnamese friend in Singapore and having an Indian lunch
Wonderfull light and water show at Marina Bay Sands Shopping complex
Gastronomic delight in Jalan Alor
Free bus rides in Kuala Lumpur
Watching the sky and walking to Petronas Twin Tower
Part of Malaysia's KFC's TV commercial
Cable Car ride in Genting Highlands
Sleeping in KLIA's LCC terminal overnights
Wandering the non-touristy streets of Kawloon
Ferry and tram rides on Hong Kong island
Big Buddha at Ngong Ping village in Lantau island
Faking profession as a taxi driver to get a Burmese visa
People watching at Tsim Sha Tsui
Falling in love with the romantic character of Hong Kong
Truck taxi and trekking the Kyaiktiyo Pagoda
Feeling Buddha's soul at the Shwedagon Pagoda
Chewing beetle nut all day long along with the receptionist
Middle block 19th street experience in Yangon
and many more
Bucket list of 2014
In 2014, I do not want to go to many places, but rather I would want to live as an expat in a foreign country in South East Asia. Here is my bucket list for 2014 –
Go back to Vietnam for the Lunar New Year
Live for few months in Singapore or Hong Kong
Trek the Mount Everest base camp
Buddhist retreat for a month
Travel to Indonesia, Brunei and Philippines
Obstacles to overcome in 2014
1. Money – It's often hard for long term travelers to make money on the go, unless you are exceptionally talented. I have no savings from the past, but I can manage to travel for two more months and then see what happens.
2. Fitness – My fitness levels have gone to the dustbin in the past few months. I have to gain my fitness back and get myself ready for Mount Everest base camp trek.
3. Convince my parents – My parents really worry that I am throwing away my life. I want to do what I love and convince them that everyone have different ambitions and goals in life.
I hope that 2013 had been an amazing year for you all and wishing you best things in 2014.
Please follow and like us: