How To Take Advantage Of Southwest Airline's Open Seat Policy
Southwest Airlines is said to be the largest low-cost carrier. It is headquartered in Dallas, United States. It initiated a unique open seat policy.
With Southwest Airlines, booking of a flight can only be done on their official website and through their mobile app. Third party flight booking or comparison services providers like Sky Scanner, Kiwi, Expedia and others, do not offer Southwest Airlines flight tickets.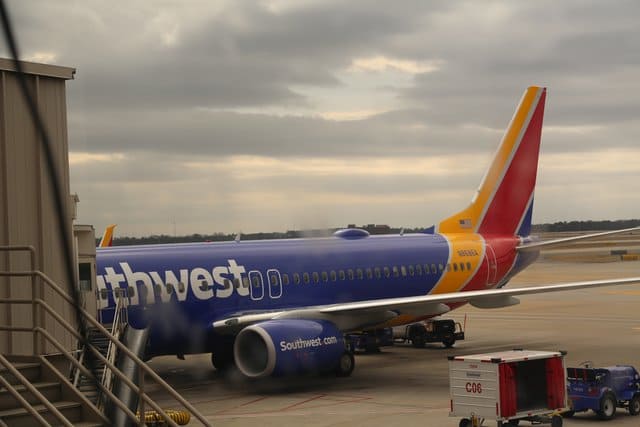 You can check in within 24 hours before the flight on their website or on their app. Once you do that, you will be assigned a sequence number. Please note that this is not a seat number and should not be mistaken for it. There is a big difference between both of them. Seat number tells you where to seat but with a sequence number, you are free to sit anywhere you want as long as the seat is still available.
You are called into the flight based on your sequence number. It is done in batches.
Sequence numbers A 1-60 are called first. Then followed by B 1-60 and at the end C 1-60.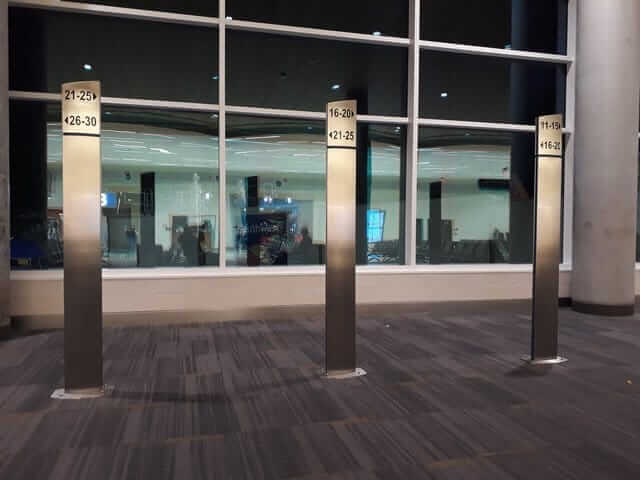 So, it is advisable to check in early enough to earn one of the first few sequence numbers. The earlier you are called in to sit, the wider your options. The last few passengers to be called in do not have many options.
So, with the open seat policy, no seat is pre-assigned to any passenger. You just need to wait till when you are called in. As you are going in, you look around for the most suitable seat for you and then you can seat there. However, you can pay for Early Bird Check-In to get a high priority sequence number.
No matter where passengers sit, they love to have spaces all around them. In other words, a lot of passengers like to select a seat that will be far from other passengers to avoid disturbance or for some other reasons. If you understand some tips to apply for this new open seat policy, you can find a better seat.
Here are a few tips to apply and you will sure get satisfactory seat most of the time. At this point, it is worthy of note that if the flight is full or full, none of the tips will make any difference as you won't have much choices again.
You should avoid sitting in the exit row. Yes, the row offers a lot of legroom but all the seats on the exit row are always fully occupied. So, you won't have much space for yourself.
It is advisable to sit near the back. Front seats get filled up first. Most passengers usually choose the front seat so that they can disembark the flight first. And when they don't find any satisfactory seat, they usually not choose the best seat.
As tempting as it is, you should not jump at an empty row. It usually backfires. When you are the only one on the row, a couple probably with kids will just come and join you. You know how discomforting it can be to have kids on boards. It is better to choose a row with a passenger already sitting either at the window or at the aisle. You take the opposite seat. If the passenger is by the window, you choose the aisle and if he or she is sitting on the aisle seat, you choose the window seat.
If you can afford it or if it won't cost you extra cash, you can take your kid along with you. Once you sit with your kid on the same row, you will likely get the row to yourselves as people usually avoid rows that have a kid travelling with an adult.
This one sounds crazy and hilarious but it works. Try as much as possible to look less attractive. The more attractive you look the higher the chances of a passenger trying to sit beside. In fact, ladies should take note this tip more. There are guys that are always looking for charming and beautiful ladies to sit beside them. Once any of them sights you, sorry your empty space is gone.
You should also avoid eye contact. This helps you to avoid the silliest question always asked by passengers – Is that seat still available? And once you say yes, he or she will come over and sit right beside you. You can even take this further by pretending to be engrossed by a book or you could also put on headphones. Nobody will disturb you.
Here is another crazy one. America is an English-speaking country so most passengers will be speaking English. You can pretend not understand English when anyone is trying to ask you any question. However, there is a flip side to this trick. You also have to feign ignorance if someone insults you in English. That is the difficult part.
Conclusively, as unpopular or popular as this new concept of open seating is, it comes with faster boarding and this is a major advantage over assigned seats. This is why some people love the concept, including me.
Please follow and like us: