Gimanhala – "A place to rest" in Sinhalese
After spending two nights in Anuradhapura and going around the sacred city, it was time for me to explore the Dambulla Golden & Cave Temples as well as to climb the Sigiriya rock.
When I travel, I try to make the most of my time, which generally means early mornings and late nights. I haven't let my want to make the most of my trips become an obsession and ruin my good time, but how many times in my life will I get to hang out in Dambulla, Sri Lanka (second time in my life). I am a sight seer and probably an obvious tourist, but hey, what are you going to do.
During my trip to Dambulla, I found a wonderful place to rest after long days of sightseeing and lots of walking.
The Gimanhala (this word in Sinhalese translates to "a place to rest") Hotel in Dambulla is the only hotel to consider when staying in the Dambulla area. My room was comfortable and air conditioned. This may sound like nothing, but it is extremely hot in Dambulla and a nice cool room is sometimes just what the doctor ordered. They even put up some tropical fruits in the room. I also enjoyed their pool in the evening, nothing like a cool dip after a hot day exploring Sigiriya (it's just about 15 kilometers from this hotel). I have already written about Sigiriya on this blog, two years back.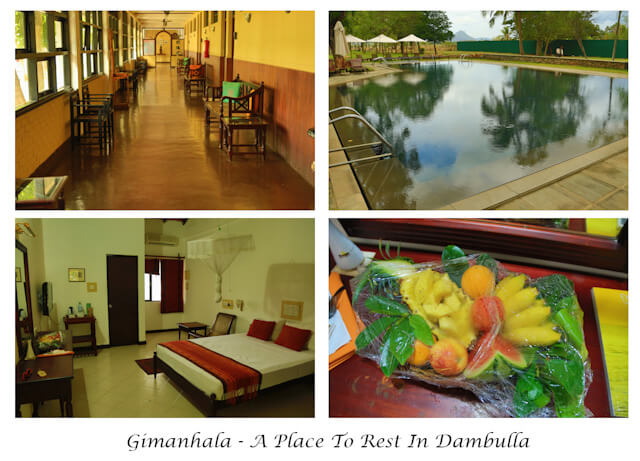 The food at the Gimanhala Hotel is worthy of praise, tastes homemade and delicious & served chiefly buffet for lunch and A La Carte. Lots of curry and rice dishes. If it is on the buffet, try the Sri Lankan styled vegetable noodles, it was mighty tasty. Most of the tourists, visit the restaurant at this hotel for lunch after exploring Sigriya. This tells how delicious the food here is.
Whether you are in between locations, or want to stay in Dambulla, the Gimanhala Hotel is the perfect place to take a break and relax for a while.
Gimanhala Hotel, 754, Anuradhapura Road, Dambulla | gimanhala.com
This hotel can be booked on Agoda and Booking.com
The Dambulla Cave Temple is not far away from this hotel, it's about 2 kms.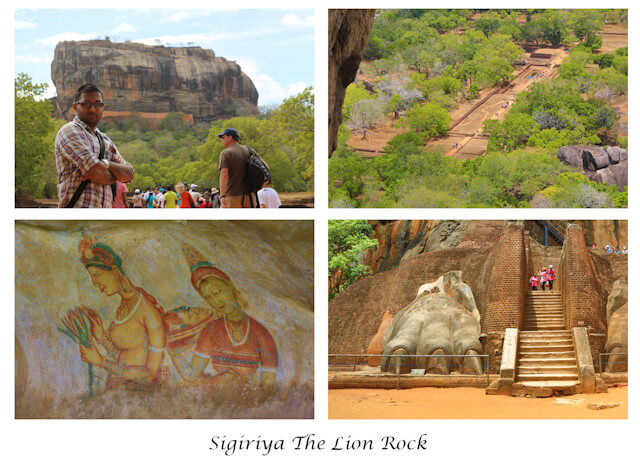 Please follow and like us: