Religious Destination – Batu Caves in Kuala Lumpur
The first thing that comes to my mind when I think of Batu Caves is 272 steps and no elevator or escalator, but just foot. But this the trend I have been accustomed to(me being a Hindu) where the Hindu temples are located on hills and mountains. Like we say when no pain there is no gain, to reach out for a religious experience, I recommend you to climb these 272 steps.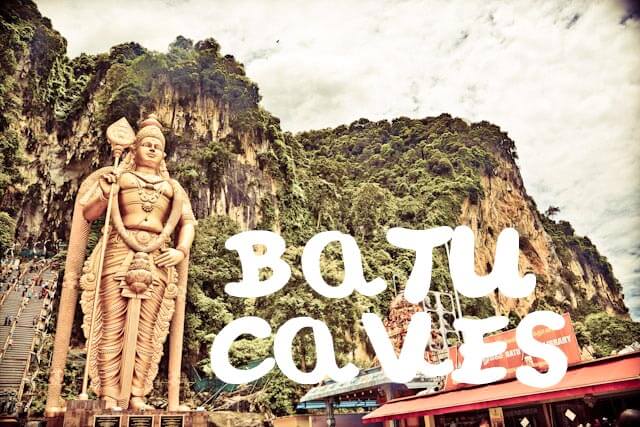 How to reach Batu Caves?
The best, cheapest and easiest way to reach these caves is the by the KTM Komuter metro rail. From Bukit Bintang, take the Rapid KL monorail towards KL Sentral and from there board the Sentul – Port Klang Line. The train on this line stops right on the foot of Batu Caves. It takes about 20 minutes to reach Batu Caves from KL Sentral when traveling on this line.
What is Batu Caves about?
Batu Caves are enormous limestone caves and Hindu cave temples located on a hill in Gombak district on the outskirts of Kuala Lumpur. The name is taken from the Batu river, which flows by the hill. The caves become so famous that the village was renamed as Batu Caves.
Keep in mind
It is a religious place for Hindus, so maintain your dignity – stay calm and dress appropriately.
Monkeys – there are plenty, stay away from them, since they snatch away your belongings and do not feed them any food.
The Petronas Twin Towers and KL Menara can be seen from Batu Caves, though 13 kilometers separate each other.
There is an impressive Golden statue of Lord Murgan (height = 43 meters), which is the tallest statue of a Hindu deity in Malaysia.
The best time to visit Batu Caves is during January, when the Thaipusam festival takes places. The devotees pierce their tongue, skin and cheeks with sharp needles. It can be painful to watch.
Please follow and like us: