Backpackers guide to Ho Chi Minh City (Saigon)
Ho Chi Minh City (also known as Saigon) is the most electric city in Vietnam and a perfect destination for backpackers as well as rich tourists. While the backpackers stay in the famous Pham Ngu La0, the rich tourists prefer to stay in the Dong Khoi area. If you are a backpacker and ending up spending much more money than you have planned, here is a backpackers guide to Ho Chi Minh City.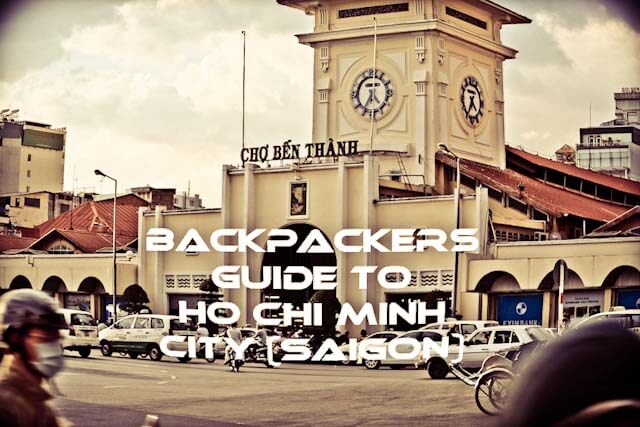 Getting from airport to Pham Ngu Lao
The cheapest way getting from airport to Pham Ngu Lao is by bus numbered 152. It costs about 5,000 vnd (also each bag costs 5,000 vnd) and you will be dropped off at the bus stop near Ben Thanh Market. From here is just a short walk to the backpacker street i.e Pham Ngu Lao. If you are arriving after 10 p.m, there is no bus service available, you need to take a taxi. There are many travelers who have been scammed, be very cautious and do not get into the touts words. Book a taxi from the reputable companies such as Mai Linh or Vinasun. It won't cost you more than 12 USD.
Where to stay
There are many cheap hotels in Ho Chi Minh city. The famous streets are the Pham Ngu Lao, Bui Vien Street and De Tham Street. Most of the rooms costs about 10 – 12 USD per night. They come equipped with hot water, television, air conditioner and free wifi. If you are really tight on budget, stay at a hostel which charges about 5 USD a bed per night per person.
What to eat
Vietnamese cuisine is enthralling and the restaurants in HCMC are top notch and high class. But there are also many affordable restaurants in the backpackers street which costs around 3 to 5 USD a meal. If thats beyond your budget then eat at the street stalls. The famous dishes Pho (rice noodle soup) cost around 1.25 USD per plate (you will find a small street shop, on the far end of . fried rice with meat costs around 1.25 USD per plate and the famous Banh Mi costs about 75 cents.
Where to drink
Everyone in Saigon loves to drink. While the rich opt to go for nightclubs and high profile bars, the backpackers drink on the street pubs on Bui Vien street. A pint of local beer is 40 cents. Try Saigon Bia, which is the most famous among all.
Coffee is also a famous drink. Ca Phe Da (ice coffee) is about 50 cents on the street and  USD 1-2 in coffee shops.
Related Content


Please follow and like us: