Hacking Hong Kong the backpacker way
Hong Kong – once colonial to British and now under the Chinese, has transformed dramatically from a opium den to a fascinating city whose skyscrapers will put the skyscrapers of New York to shame. With such a rapid developmental transformation, this city (actually a country) has become one of the most expensive places on the planet.
With plenty of free and cheap things to do in Hong Kong, its not a bad destination for backpackers, if planning is done efficiently. This post will give you tips on how to travel Hong Kong on cheap.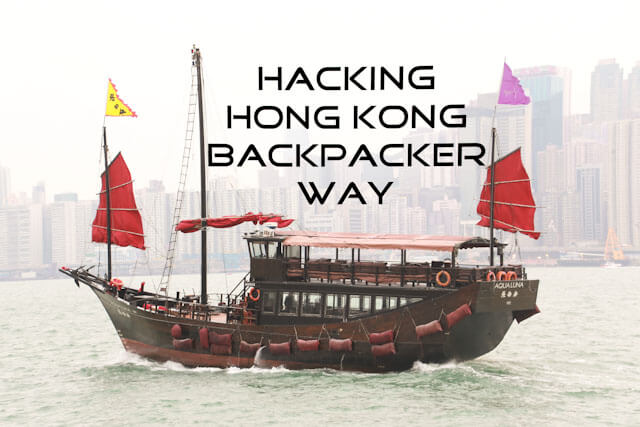 Fly using Low Cost Carriers
Hong Kong has plenty of budget airlines (known as Low Cost Carries [LCC]), flying into Hong Kong International Airport (IATA – HKG). The flight tickets can cost you less than USD 40, if you book well in advance. Also, you can find coupons like up to 20% off discounts at Virgin Atlantic while flying to Hong Kong.
List of budget airlines flying to/from Hong Kong –
Air Asia – Bangkok, Kuala Lumpur
Cebu Pacific – Cebu, Clark, Davao, Manila
Dragon Air – Many cities in China
Hong Kong Express – Chiang Mai, Kota Kinabalu, Kunming, Penang, Phuket, Osaka, Taichung , Tokyo
Jet Star – Jakarta, Perth, Singapore
Scoot – Singapore
Alternatively, visit Hong Kong as a side trip when you are traveling in China or you can catch a ferry if you are in Macau.
Use MTR, buses, ferry and trams
Taxis in Hong Kong are very expensive. The public transport system is very efficient, world class and cheap. So make a habit of using them.
Few hacks to save money when using public transport in Hong Kong –
Do not use the Airport Express, instead use a bus and MTR to save more than HKD 150 on a two way journey to/from HK airport
While traveling from Kowloon to Hong Kong island, use Star Ferry (HKD 2.50) and not MTR (HKD 9.o)
In case you have to use the MTR, buy an Octopus Card, as the fares are 5% to 10% cheaper than normal fares
Use the bus NWFB 15 (HKD 9.8) when going to Victoria Peak instead of the peak tram (HKD 40)
Walk. Who knows you might discover some hidden marvels. The walkways are big, clean and safe.
All the rates as on November 2013.
Stay in hostels
Choose a hotel on the Kowloon side, rather than on Hong Kong island. The cost of hotels on Hong Kong island are ridiculously expensive and will dent the biggest hole in your wallet. Single rooms with one bed can start any where from USD 30.  If your budget does not allow you to stay in a hotel, then your option should be the Chungking Mansion, which has plenty of cheap hostels starting from USD 15.
Insider Tip – The rates of hotels/hostels are 20% – 30% lower than walk in rates when booked online. The best accommodation deals in Hong Kong can be found online either on Agoda or Booking.com.
Eat the street
Hacks to find cheap food in Hong Kong –
Dai Pai Dong are open air food stalls that serve cheap Chinese food. They are located only on the Hong Kong island.
Food stalls on the first and second floor of Chungking Mansion sell everything from local food to wide range of Middle East and sub-continental cuisine including Halal food. The rates are cheap, but the hygienic standards might be compromised.
Cheap pre-cooked frozen food like rice and spaghetti with meat or vegetable can be brought at 7 Eleven. They even provide a microwave to heat your food.
McDonald's – not healthy, not delicious, not authentic local food, but cheapest food you will find in Hong Kong.
If you have backpacked in Hong Kong and have anything to share, write it in the comments below.
Image Source
Dai Pai Dong Food Cart – https://www.flickr.com/photos/shankaronline/7937814130
Please follow and like us: