Singapore – A local's point of view
Singapore could well be the the greatest city in South East Asia which possess not only the best urban landscape but also a rich heritage. Singapore has not only the best infrastructure but also preserves its tradition at places like Little India and Chinatown. This is what makes Singapore a hot travel destination for backpackers as well as the luxury tourists.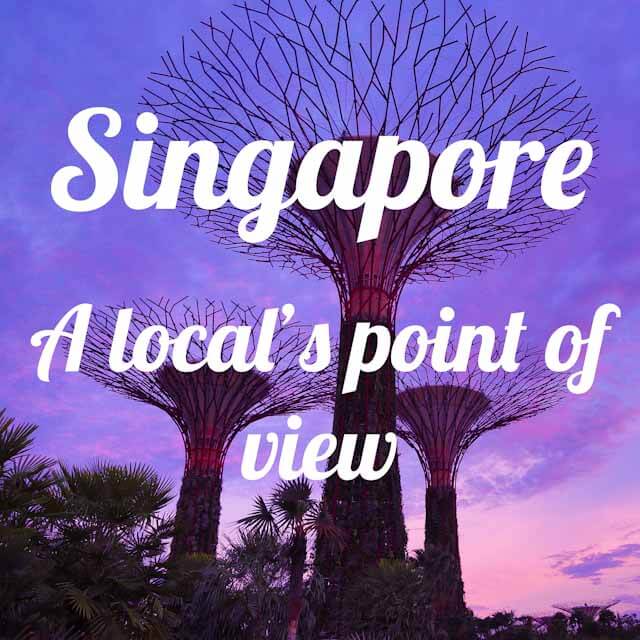 Many people describe Singapore in many ways. Today we talk to Mr. Fu Chuan Chong, teacher in Polytechnic, who has more than 20 years experience in hospitality industry and Muhammad Nor Fa'in, 19 years old student and know what they think about this trendy city.
How do you sum up Singapore?
Fu : The country is safe, clean and very well organized. People are friendly and efficient and come from a diversified culture but living together. There is racial harmony amongst people. Singapore has modern living and great urban landscape.
Nor : Singapore is a safe and clean country.
If someone has only one day in Singapore what should they be doing?
Fu : Visit all cultural sites in Singapore (i.e Little India, Chinatown, Arab street etc). Those places are good destination for people who want to learn about Singapore's history and culture because Singapore is a multi-racial country.
Nor : They should totally see some place of attractions such as heritage sites in Chinatown, Kampong Glam, Little India or Garden by the bay, Marina bay sands and try the food out the street which is very nice.
What are the top things to do in Singapore?
Fu : Visiting Universal Studio, Marine Life Park, Gardens by the Bay, Marina Bay Sands, Flyers etc; biking at Marina barrage and enjoy the natural landscape.
Nor : Sentosa Island, Universal Stuido Singapore, Singapore Zoo, night safari and shopping.
Where can someone find the perfect meal in the city?
Fu : Almost everywhere, Singapore is known for its food.
Nor : Lau Pa Sat in Raffles City – it has all the different types of foods from all races in Singapore like Malay, Chinese and Indian.
What is the best thing about Singapore?
Fu : Food and shopping.
Nor : Safe and clean.
What is the worst?
Fu : Overcrowding at key attraction places.
Nor : We can get fined easily. Even driving slowly also can get fined.
Little known facts about Singapore?
Fu : We are natural disaster free country.
Nor : High status and wealthy Singaporean can vote in England election.
Your favorite spot in Singapore?
Fu : Universal Studio and Marine Life Park.
Nor : Siloso beach in Singapore, I feel relaxed just by looking at the sea.
On a typical weekend what would you be doing?
Fu : Managing household work and family time.
Nor : I would meet my friends from secondary school for a short catch up or stay at home and relax.
Please follow and like us: