What Singapore Hostels Offer to Travelers
Hotels can be a bit pricey, but if you are looking for accommodation in Singapore without beaking your bank, here is a list of the six best hostels in Singapore and what they have to offer travelers.
Mori Hostel
429 Race Course Road, Singapore 218675 | Nearest MRT – Ferrer Park
With the perfect blend of urban life and traditional Singapore feel the Mori Hostel is great for travelers seeking to be immersed in Singapore culture. There are spacious unisex and female only dorms with large comfort designed sleepers. Each one designed to provide a very nice night's sleep. With hotel style linens, comfortable pillows and personal lockers in each dorm it is only the beginning of a comfortable stay. Other quality perks include – universal power outlets, personal reading lights, built in night shelves for each guest, blackout curtains for some personal privacy, high speed internet, an in the female only dorms lit mirrors and vanities.
Want your own private room after a long day of site seeing check out the Mori Hostel's private room. Key features to these comfortable suites are – hotel quality liens and comfy pillows, queen size beds, night stand and personal reading lamps, high speed internet, personal towels and HD TVs with built in DVD players. These rooms afford privacy for couples or for the solo traveler with need for their own space.
All pricing is based on one person staying and includes breakfast and use of high speed Wi-Fi. All toilet and bathing facilities are communal.
For more information or to make reservations contact the Mori Hostels at +65 6299 1774 or email for reservations at [email protected]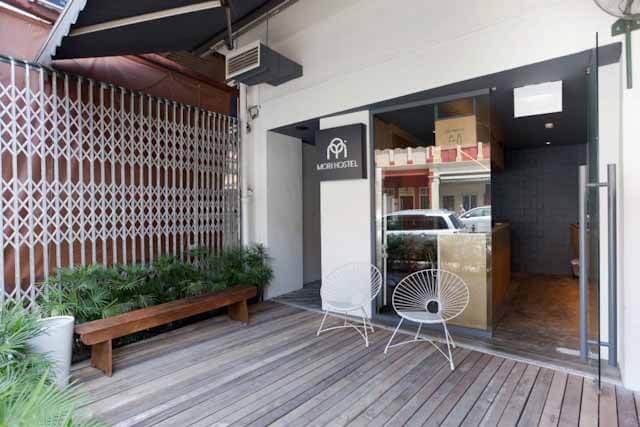 ---
Pillows and Toast Heritage
No. 38 Upper Cross Street (Level 2) Singapore 058314 | Neartest MRT – Chinatown
Located close to the Hong Lim Complex on the second level the Pillows and Toast Heritage Hostel is a great alternative to pricey hotels in the same area. Designed with either four or six bed co-ed rooms or an eight bed female's only dorm Pillows and Toast will be the perfect thrifty stay for the weary traveler. Each bed is equipped with six inch mattresses, large comfy pillows and a duvet a more comfortable night's sleep will not be found anywhere else! Personal reading lights, shelving and electrical sockets are standard for each guest. Rooms also have personal storage space for each guest to keep their personal items.
Before check in, after a day on the town or just to sit and relax feel at home in the comfortable and beautiful lounge, a great place to get together with friends or make new friends feel free to call it a traveler's home away from home. Other spaces to explore are the kitchenette and the shower facilities. The kitchenette is equipped with basic microwave ovens, toasters, hot running water, general cookware and utensils to the guest's convenience. Snacks and drinks are sold separately and at affordable prices. Take a hot soothing shower in the provided community shower rooms. One towel provided at no additional charge for the traveler's stay. Hair dryers available in the shower rooms for the comfort of the guest either hit the town or the hay but have good looking hair when you do! Travelers can take advantage of the Pillows and Toast laundry room during their stay as well.
Need travel advice or just a friendly chat check out the reception desk, there travelers will find friendly and accommodating staff to address their needs. Also at the reception desk the staff is happy to receive letters, phone messages and packages on the traveler's behalf. Printing and scanning of documents can also be done from the reception area for a small nominal fee.
For more information or to reserve a room contact Pillows and Toast Heritage at +65-65334038 or email at [email protected]
---
iStayInn
211A, South Bridge Road, Singapore 058760 | Nearest MRT – Chinatown
Urban art lines the walls and halls of this homey hostel. Designed to bring the urban art to any of the travel worn guest it still has a homey, family feel. With female only dorms and bathing areas as well as mixed gender dorms and bathing any traveler will feel like they stepped into a friend's home staying at the iStayInn. A common living area is the social center of the hostel, build stronger friendships or new lifetime friendships in this space but either way fun is sure to be had by all. There is an outdoor terrace area with designated smoking areas for people watching or just catching some sun. Security is never an issue with CCTVs in the common areas.
Feel even more at home while playing a video game or watching a DVD with friends or reading a favorite book free of charge, just ask! Shower gel and shampoo provided at no extra cost and wake up to a free breakfast. Free Wi-Fi is also provided. Other options available to travelers for a small nominal fee are:
• Laundry Service
• Towels on loan
• Guest luggage storage
• Toothbrushes and toothpaste
• Slippers
• Artwork
For room rates, more information or to book a reservation contact iStayInn at +64 6225 4125 or book a reservation through email at [email protected]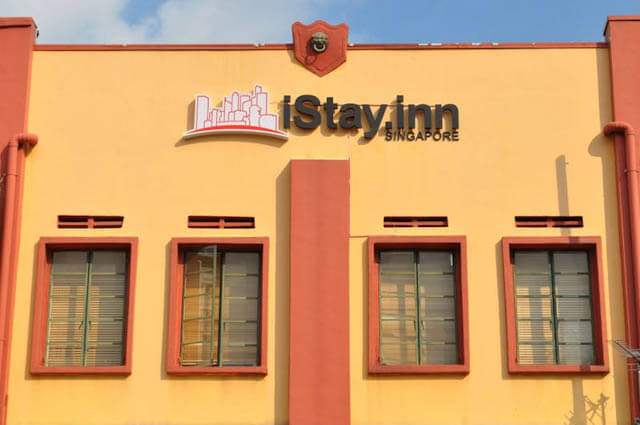 ---
Quarters Hostel
12 Circular Road, Singapore 049368 | Nearest MRT – Clarke Quay
A beautiful modern facility with all the comforts of home for every traveler – this is Quarters Hostel. With several different rooms or dorms to choose from no traveler will be disappointed upon arrival.
With rooms starting at $33 per night to $104 per night, depending on the size of the rooms and how many occupants, these dorms are affordable for any traveler. Each dorm offers towels for rent, all rooms are non-smoking, hot showers all day long (the dorm on ground floor has en-suit bathroom), international outlets, key card access and much more.
Spend time in the beautiful and homey guest lounge where travelers meet new people, forge new friendships, cultivate new ones, spend time with family and loved ones all while feeling like home. Free breakfasts every day, Wi-Fi, pantry for guests to use and use provided computers for all guests.
For more information contact Quarters Hostel at +65 6438 5627 or email at [email protected]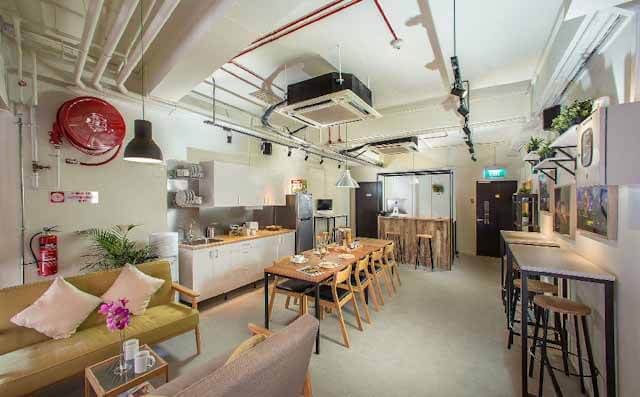 ---
G4 Station
11 Mackenzie Road, Singapore 228675 | Nearest MRT – Little India
No frills hostel calling all backpackers! With affordable pricing and great rooms G4 Station is the best place for backpackers to lay their heads if someone wants to stay close to Little India.
Rooms and dorms include – large pillows, comfortable blankets, individual storage lockers, shared bathing facilities, free Wi-Fi, free breakfast daily, pantry usage on every floor, individual lights with each bed, power sockets for backpackers devices, pay as you go laundry, free movies, video games & reading material, free daily papers and complete security including key cards to enter. Backpackers can check in with 24 hour reception on duty.
For more information or to book reservations contact G4 Station at +65 63345644 or email at [email protected]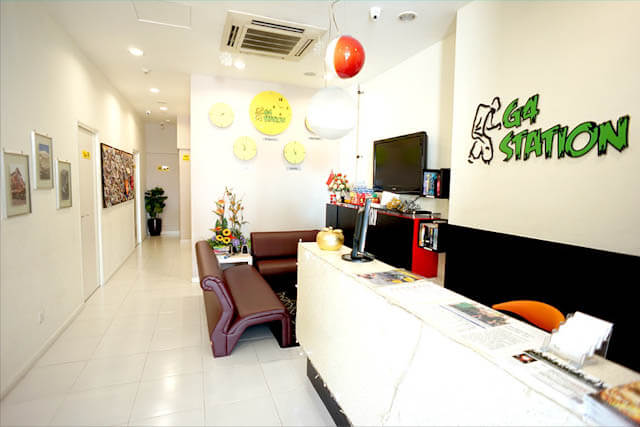 ---
Plush Pods
 2 Tan Quee Lan Street, Singapore 188091 | Nearest MRT – Bugis
This modernist home away from home boasts personal pods and rooms for the weary traveler. Rent a self-contained single or double pod and enjoy all the features included! Fully air conditioned with comfortable pocket spring mattresses, a reading lamp for each pod, power outlets, personal lockers, safe deposit box per guest, Free Wi-Fi, linens and blankets provided for each guest and shared bathing rooms.
Use of the spacious lounge and entire facility is a great guest perk, add a free hot breakfast each morning and discounts on tickets and guest will have a truly trouble free get away at Plush Pods. Private rooms are available. Book on their website to get the best rates.
For more information or to book reservations contact Plush Pods through their webpage at plush-pods.com or e-mail them at [email protected]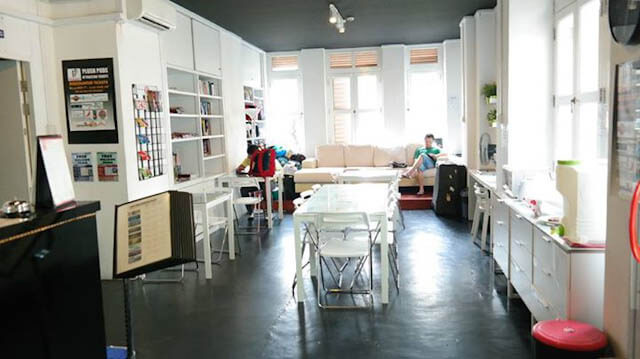 ---
With so many options and alternatives to traditional hotels how can travelers not know where they are going to stay? Review all the above hostels and see what can be discovered from community living while traveling. Make new friends, eat great food, feel as if at home without the over inflated prices of a traditional hotel stay. One is truly at home with good food, good friends and relaxation. Give it a try while traveling in Singapore and see what there is outside the hotels. Enjoy your travels and remember to above all else have a great time!
Please follow and like us: