Interview – Travel and Adventure writer Nick Hilden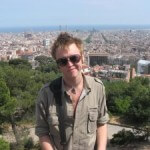 I randomly stumbled across an article that caught my attention and scrolled down the post to find out who the author was. Thanks to LinkedIn, I got in touch with him.
Raised in the Pacific Northwest region of the United States, travel and adventure writer Nick Hilden currently lives in Granada, Spain, where he contributes to a variety of publications and develops advertising campaigns on a freelance basis. Nomadic by nature, he has wandered far and wide and his work has varied accordingly. After graduating from the Evergreen State College, Nick went on to enter a writing career that has spanned fiction, travel, music journalism, advertising, biography, and a wide range of additional realms. Outside his labors as a writer, Hilden has toiled as a musician, school teacher, bartender, cook, venue promoter, street performer, and in a wide range of other disreputable capacities. Find out more at NickHilden.com.
Hello Nick, please introduce yourself to the readers. Tell us how did you get into travel writing.
Before getting into travel writing my work spanned a wide range of realms–journalism, art and entertainment, biography, advertising, and so forth – then I fell into travel writing sort of by accident. I came across an ad looking for first-person travel pieces on an ongoing basis, but I wasn't sure if I was suited for it because it had been several years since I had actually done any real traveling. I submitted a few pieces I had written back in college when I had been living in Paris and Spain, and the editor loved them. Pretty soon I was cranking out a dozen articles a week about whatever I could remember from my time abroad, which had been roughly five years earlier.
My girlfriend who is also a writer started doing travel pieces here and there and pretty soon we found that we were making a pretty good living. We suddenly realized that if we were living in Europe we would be able to pay for our travels by writing about the places we visited. On a whim we moved to Granada, Spain, and things have pretty much taken care of themselves since then. We've been here for six months now, and we have no trouble finding publishers.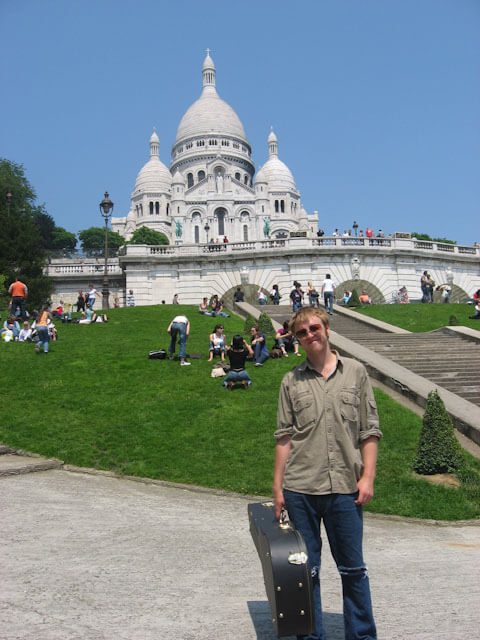 Where has your work been featured? And what other types of writing projects do you undertake?
My travel pieces have appeared on VICE, the Oregonian newspaper and more than a dozen other publications and websites. Recently a piece I wrote for Europe Up Close was featured among National Geographic's list of the best travel articles on the web.
Outside of travel I primarily work in advertising as a freelance copywriter and marketing campaign specialist. I have also served as an Executive Editor for a popular music news website called SSG Music, and contributed various creative pieces to a number of outlets.
How do you get ideas for your stories? What inspires you – the people, the places or anything else?
The article that initially spurred this interview was actually sort of a fluke. It's a rather straight forward, location description piece. Generally speaking my ideas are inspired by the situations I find myself in more than the places where they occur. I have a tendency to end up in wonderful, bizarre, and sometimes even dangerous predicaments, and by chance these things tend to happen to me when I'm in an exotic location. I start with a conversation with someone interesting, like the Turkish prison guard I met in Paris whose lips and ears had been cut off, or I relate an experience that was particularly striking, like when someone tried to rob me on the beach in Barcelona (tried, mind you), then the description of the setting arises out of that.
Where have you been? For you, what is the most and least favorite place to travel?
I grew up in the Pacific Northwest region of the United States, and I've traveled extensively throughout that country. I spent some time living in Paris while I was in college, and took a month during that period to drive throughout Spain. Now I live in Granada. There have been a few other places, but nothing really worth mention, vacations and the like. I don't consider a vacation to be traveling.
My favorite place to travel…that's sort of difficult, because I'm sure that once I've gone more places I'll love many of them. I'm still young and I foresee a good deal of globetrotting. But as things stand now I'd have to say my favorite place is Spain. It's got incredible food, a highly interesting history, a fantastic and varying landscape, and some of the most generous, kind, and laid back people I've ever encountered. And cheap wine.
As for least favorite, I visit Orlando, Florida once. That was pretty bad.
How is the life of a travel writer?How different is travel writing from other writings?
I don't really know what the life of a travel writer is like. Other than my girlfriend I'm the only one I know. By my life is pretty satisfying. I get to live in and visit wonderful places and people pay me to tell them about it. Hemingway said something about the life of an ex-pat that I think is very true, something like, "You drink too much and you have too much sex and you don't work enough–you have become an expat." It's very true.
For me travel writing is not very different from other writing at all. Most of my writing–creative or factual–is based on my experiences. Only the names have been changed to protect the innocent and the guilty. I guess that I think travel writing is easier in some ways than my more creative or fictional work. All of the material is provided by the location.
Did you ever try authoring a book? Do you see yourself as a author of a travel book or guide in future?
I have made various attempts at writing creative novels but have always abandoned them, in some cases out of laziness and in others I realized that I either didn't like the subject matter or didn't know it well enough. I would like to produce a long-form travel book someday, but I don't think that it would really be able to sit on a self next to more traditional travel books. I get a bit too literary in style. I think the main thing that would have to occur if I were to do a travel book is that I would have to visit someplace and experience something that no other person has before. I don't like the idea of repeating the work of others.
While few travel writers are running successful travel blogs, why have you kept your blog away from the limelight?
There are a couple of reasons. First, I'm pretty busy with other projects and the idea of taking time to write some little blurb that doesn't really mean anything to me and that was only created to keep people tuning in doesn't appeal to me. My website works effectively as an ongoing portfolio of my work and has brought me a good number of travel, advertising, and other clients. That all could be hogwash though and maybe I would enjoy having a more outgoing blog.
The simple truth is that I don't know much about the whole traffic generation aspect of blogging. I'm kind of a technophobe. I loathe Twitter, use Facebook mostly because it's the only way I can contact certain people with ease, don't have a cell phone now, and have never owned a smart phone. However, if anyone out there is reading this who knows how to develop a successful blog, I'm all ears. I might be at odds with technology but I enjoy trying new things.
What are the major challenges you faced in your career? Did you get rejected anytime? How did you handle it?
The biggest challenge was starting it in the first place. You graduate from college with a degree in writing just as all of the newspapers and magazines and publishers are dying off and you stand there wondering what to do next. Bartending, of course. The money is good and you keep telling yourself that it provides you with the time to work on your writing but you never put down a word. I was lucky. I fell out of a tree drunk and broke my arm. Suddenly I was unable to work and the meager unemployment benefits I received kept me going and gave me the freedom to start focusing solely on writing. It was difficult starting out but eventually I was making enough that I didn't qualify for unemployment anymore. That was just three years ago. Once things got going I didn't encounter any problems.
As for rejection, that's as much a part of a writer's life as the writing is itself. I get rejected constantly, pretty much every day. It's never really bothered me because I never really expected that anyone would actually pay me to write in the first place. Now when a piece gets turned away I just send it somewhere else. Eventually someone publishes pretty much everything I write. It's all about being patient and submitting to everything under the sun.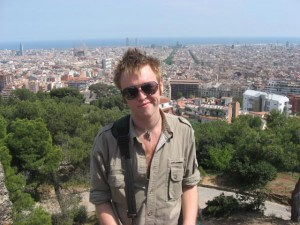 What are your greatest achievements and where do you see yourself in the next 5 years?
The fact that I was able to amass the funds necessary to move and settle in a foreign country still kind of boggles my mind. I am from a poor family and while I make enough to get by I have never had much money. Writing is not a job for people who want to get rich, it's a job for people who can't do anything but write. Moving to Spain was expensive–plane tickets, deposits on an apartment, basic settling expenses. By the time my girlfriend and I landed in Barcelona we had less than $300 dollars, and we hadn't even bought our train tickets to Granada yet. By the time we were there we had maybe $150. Luckily our apartment was furnished, but after getting sheets, one towel, some plastic plates, a couple of glasses, and a bit of food, we were down to less than $100 with no concrete way of knowing when we'd have more money coming in. That took guts, and I can't believe I duped my girlfriend into agreeing to join me in such an endeavor. But articles sold and money came in and now we're living quite comfortably.
Five years from now? I can't even imagine. My life has changed so much over the last five years! I've lived in six cities, two countries, spent months on end living in a tent in the woods, went through unemployment and homelessness, launched my writing career…I suppose that I only foresee things continuing how they have–upwards. In five years I might be working as a full time travel correspondent, or maybe I'll be working as an editor somewhere. I'm hoping to keep venturing into the more creative side of my work, but can also see ending up focusing on advertising. I don't know where I'll be living–probably not the US. Maybe Spain. I like it here.
On a closing note, what is your advice to an aspiring travel writer.
The most important qualities that a writer of any kind needs are ambition and a willingness to take risks. It is easy to write, but it is very difficult to actually make a living as a writer. I read once that less than one percent of people who consider themselves writers actually end up supporting themselves by it. So to enter a career that is so narrowed to the chosen few, you have to literally be willing to die for it. You don't become a writer by working a day job; you become a writer by writing. Be ready and willing to starve, or to get evicted or have the electricity cut off due to lack of payment, or to struggle with language barriers, or to go to the places where no one else has or will. Basically, you have to be fearless. And it doesn't hurt to have an incredible ability to hold one's liquor.
Please follow and like us: