Hidden Jamaica: 3 Fascinating Historical Sites
Jamaica is known to millions worldwide as the home of reggae and as a picture-postcard tropical island where the cool Caribbean laps beautiful beaches. Its tourist industry has traded on these motifs for years through the medium of all-inclusive resorts which many guests don't leave for the entire duration of their visit. But the downside of never leaving your resort is that if you don't venture off the beaten track, you'll miss much of what makes Jamaica truly magic. With that in mind, lets take a 3 fascinating historical sites in Jamaica.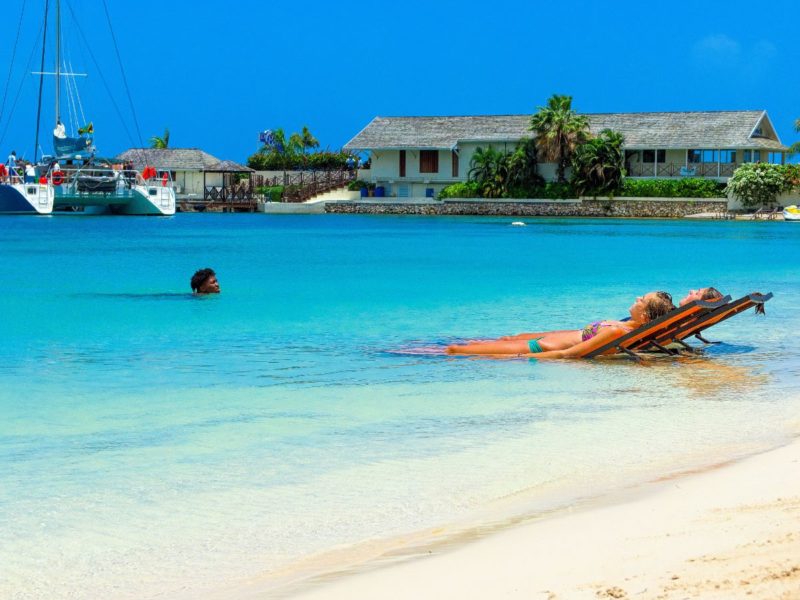 Port Royal
Located close to Kingston's Norman Manley International Airport on the Palisadoes tombolo, Port Royal is today a quiet fishing village, but it was once the planet's pirate capital where notorious privateers like Henry Morgan ruled the roost, dubbed 'the wickedest city in the world'. A massive earthquake struck in 1692 and deposited much of the settlement in the sea, but today there's an interesting visitor centre and artefacts from sunken pirate ships are regularly harvested from the harbour.
Tip: watch this video of an underwater Port Royal pirate tavern from National Geographic. 
Pinnacle
Without the Afrocentric Jamaican religion of Rastafarian, Jamaica might never have gifted the world with global superstars like Bob Marley and Dennis Brown, so deeply do its tenets inform their work. And Rastafarianism was born in the 1930s in a mountaintop compound named Pinnacle near Sligoville in St Catherine parish, where the first Rasta, Leonard Howell, controlled a self-sufficient community that pledged allegiance to Ethiopian ruler Haile Sellassie I. Pinnacle was dispersed by a series of police raids over the subsequent 20 years but this merely served to disseminate the word, sound and power of Rastafari throughout Jamaica and, through music, to the rest of the world. Today Pinnacle is a national heritage site maintained by a handful of Rastafarians and the remains of the original great house can be seen as well as a new tabernacle where ceremonies are carried out.
Tip: hire a car in Jamaica with Enjoy and explore other hidden treasures in the island's lush interior.
Rose Hall
This beautiful colonial-style mansion near Montego Bay harbours a horrific history that's famous in Jamaican folklore. This is the former home of Annie Palmer, a Haitian voodoo practitioner who moved to Jamaica when she married the plantation owner John Palmer. She is said to have murdered Palmer and two subsequent husbands, eventually meeting her own demise when she was murdered by a plantation slave named Takoo. You can tour the entire spooky house today and view Annie's stone tomb outside, which is symbolically sealed by cross insignias on all sides except one, thus allowing her spirit to exit freely whenever she wants to wander through the grounds.
Tip: learn more about the story by listening to 'The Ballad of Annie Palmer' by Johnny Cash. 
These three historical sites in Jamaica are just the tip of the iceberg when it comes to Jamaica's hidden history and honourable mentions also go to Trenchtown Culture Yard, Morant Bay Courthouse and Accompong  ̶  discover them all for yourself when you get there! 
Please follow and like us: