Interview with Jasmine Stephenson of Jasmine Wanders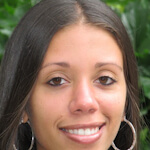 Jasmine Stephenson is a hard concept to sum up in a few paragraphs. She is 27 years old from Tampa, Florida. She graduated from the University of South Florida with a bachelor's in psychology in 2007 and felt like she needed a big change in life. She has been traveling around the world since 2007. She is currently enjoying the expat life in Medellín, Colombia. Find out more about Jasmine on her blog Jasmine Wanders and also offers a product called Virtual Employee Genius that shows others how to work from anywhere in the world.
Hello Jasmine, you have been wandering since 2007. How has the journey been to the present? 
The journey has been great so far. It has had its ups and downs just like life, but for the most part it's been amazing.
What are the best and worst experiences you encountered while traveling?
The best experiences I have is meeting new people from around the world and also my close encounters with animals like monkeys, tigers, and elephants. The worst experiences were when I was really bored or didn't meet anyone in the place I was.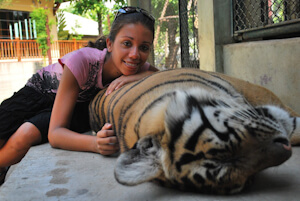 You traveled solo for a while. What suggestions you give to solo female travelers?
Traveling alone as a female isn't as intimidating as it seems. If you practice basic awareness and trust your instincts you'll most likely be fine. Also, when in doubt, you can never go wrong with dressing modestly (depending on your location).
How did you get into travel blogging? What are the qualities of a travel blogger?
I got into travel blogging because I wanted to keep family and friends up to date with my new life and to inspire others to lead the life of their dreams like I was doing.  It's hard to name specific qualities of a travel blogger because we are all so different, expect maybe disciplined because it does take time and energy to maintain a blog.
How do monetize your blog? How difficult was it during the initial status?
I offer a product called Virtual Employee Genius that shows others how to work from anywhere in the world and travel too. I also take advertising on several blogs I own. It's difficult at first but now it's going great.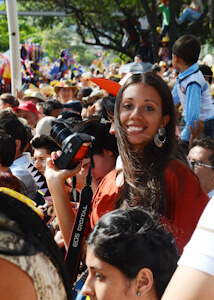 What are your advises for aspiring travel bloggers? 
My advice is to first ask yourself why you want to have a travel blog. Is it for money? Do you want to inspire people? Network with others? Keep it as a hobby? Your answer will shape your blog and give you direction.
Where do you see yourself in the future? I see myself living in Medellin.
Favorite destination? Colombia
Least favorite destination? Honduras
Travel quote that inspires you? A nomad I will remain for life,  in love with distant and uncharted places. ― Isabelle Eberhardt
A travel blogger who inspire you? Wandering Earl
Please follow and like us: