Things to Do in Sifnos, Greece
The Cyclades Islands in Greece are famous around the globe for their whitewashed streets, awe-inspiring beaches, quaint chapels and the most inviting locals. This article will tell you more about what to do in Sifnos – an island that feels like heaven.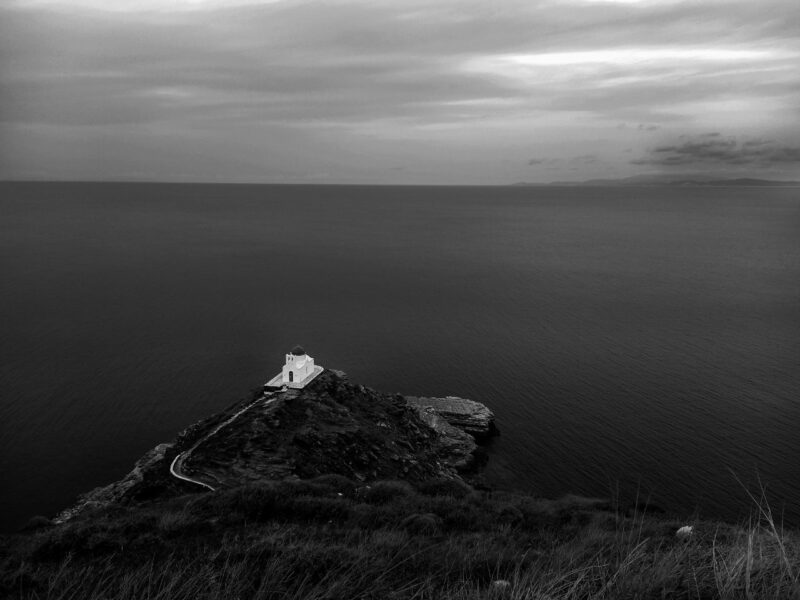 Sifnos island is the most authentic and unexplored destination in Greece. It is located in the Western Cyclades. There are various other islands here, like Kea, Kythnos, Serifos, Milos and Kimolos. All these islands are beautiful in their sense but Sifnos is just unreal. The picturesque island is one of a kind and it is next to impossible to find something as charming as Sifnos. The USP of this island is that it is still out of the radar of mass tourism. That's the reason it still holds its authentic beauty and has been able to protect its natural wonders from the world. Plus, this also makes it a very hospitable island for the few tourists who decide to spend their vacation at Sifnos.
Whether you come here to get away from stress, to get in touch with nature, to enjoy the delicious Greek cuisine or to visit the archaeological sites, you will surely make the most of this trip and it will be a memory of a lifetime for you.
We know you are excited to know what are the things to do in Sifnos, so let's get straight into it.
Kastro Village
The village offers a picturesque panoramic view of the Aegean Sea. It gets its name, Kastro, from the castle built in the 15th and 16th centuries during the period of the Frankish rule of the island. Here you not only can spend time exploring the castle but also the village. The village is the highlight of the place and is worth a tour. Its narrow streets, tiny courtyards, antique mansions and ancient churches built in the 16th century will impress you further.
Panagia Chrissopigi Monastery
If you think churches are boring to visit, then you are mistaken. Because not all of them are. The churches of Sifnos will have you redefine your view. Firstly, there are numerous churches on this island. So much so, that at every 100 meters you can spot one. The monastery of Panagia Chrissopigi is a church built on top of a rock and with time it has been believed that it possesses mythical miracle powers. The monastery was constructed in the 16th century and it has several myths and a lot of history associated with it. This is one reason it becomes a must-visit on your trip to Sifnos.
Sifnos Beaches
Sifnos is said to have the most pristine beaches all over the world. So, one beach couldn't have done justice to this article. We have lined up the best of the best beaches for you to visit.
Platis Gialos Beach
For the best view of the sunset, you must visit Platis Gialos. Their beach is well-organized, has ample eateries around and the sand is clean as snow. Also, the locals are friendly and the view of the ocean is to die for.

Vathi Beach
We must tell you it's not one of the largest beaches in Sifnos but it surely is the most attractive one. Vathi is an exotic sandy beach. It's best to spend some private moments and enjoy the beautiful ocean breeze.

Kamares Beach
It is the most family-oriented beach in Sifnos. You can visit the beach with your family because it has something for everyone to do, including the kids.

Faros Beach
Faros is an exotic beach, where you can spend some romantic moments with your partner. Also, there are water sports here that you can try.
Indulge in food
Remember, earlier in the article we mentioned mouth-watering Greek cuisine? Yes! Now if you are in Sifnos and you have not tried the amazing Greek cuisine at Bostani Bar & Restaurant then your trip will be incomplete. You don't want that, right? Then make your way to Bostani, at the Verina Astra Hotel. It is the perfect spot to savour a creative approach to the culinary heritage of Sifnos. They have simple, traditional tastes, which are elevated by high-level cooking techniques for an unmatched experience.
Massage
Make your holiday special and enjoy a massage in Sifnos. The aromas and the healing power of Sifnos will embrace you and help nourish your soul and relax your body. At Bostani, they combine spa therapy rituals and have proven techniques with the most powerful therapeutic elements of nature to balance your body and help you relieve all your stress.
To Sum Up
Sifnos is the perfect island to enjoy a quintessentially Greek vacation. So, what more do you need for a beautiful vacation? Just pack and leave, you anyway know of all the things to do at Sifnos. Bon Voyage!
Please follow and like us: