Interview with Becky Padmore of Global Grasshopper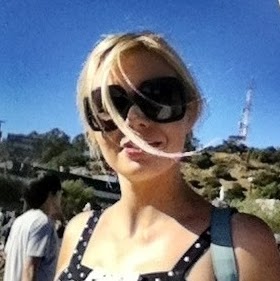 Question and answer with Becky Padmore the writer behind Global Grasshopper, a global magazine and resource for independent travelers. Traveling with her husband Gary, who is a photographer, they've made it their mission to seek out the world's beautiful places and inspire others to travel. Gray likes to takes the photos and Becky prefers to write. Self taught online marketeers, their ambitious strategy paid off and their travel blog now reaches thousands of visitors every day.
Hello. When did you start Global Grasshopper? How has it worked out since then?
We started after our honeymoon in California, three and a half years ago. We both fell in love with the place  and wanted to write about our experiences and have somewhere online where we could display our photography. The idea of becoming location independent also became very appealing, we are both are very passionate about travelling and a blog seemed like the perfect solution!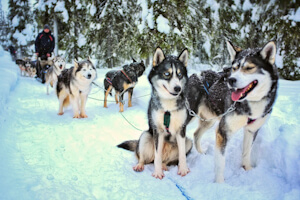 Your blog is one of the top travel resources for travelers. How difficult was it to get to such a position?
Oh wow thank you for your kind words! We worked extremely hard at the beginning and we taught ourselves internet marketing and how to promote a blog through social media – it was a very steep learning curve and we're still learning now! We were lucky to also have a few very talented friends who were also passionate about travelling. They came on board at the beginning and are still with us today so between us we are able to cover most travel destinations.
You are based in UK, but have a location independent profession. What are the positives and negatives of it?
We're based near London, England but we travel almost every month. I love being location independent and have always wanted the freedom to go wherever we wanted. There's honestly not many downsides!
Have you ever written for print magazines or books? Do you find yourself writing a travel book in future?
Although I've always enjoyed writing  I didn't do an awful lot of it before we started the blog but now we do get asked to write for magazines, travel companies etc. I haven't been asked to write a book yet though!
I don't think I'll be writing a book anytime soon as we've actually gone down a slightly different route. We have designed and created a range of original travel-inspired gifts and home decor using mostly our own travel photography. We've branded our range and our online shop can be found at Lo-Fi Nomad. We've had a great response to our range so far which is really encouraging.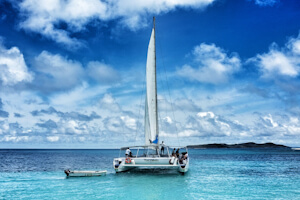 How would have life been without your blog?
I honestly can't imagine life without the blog, it's given us a freedom that we could have both only dreamed of before and I personally believe it's the best job in the world!
What are your suggestions to aspiring travel writers?
My advice would be to practice, practice, practice and have the belief in yourself that you can do it. You'll be amazed about how much you can grow and develop in a few years. In today's internet led world it is possible to turn your hobby into a profession, just keep trying until you get there.
What are your future plans?
I'll keep doing what we're doing with Global Grasshopper and it would be great to eventually cover every country in the world on our blog. We'd also love to develop our new product range and the aim is to get one of our products into a store one day.
Anything else you want to say to our readers……. Bit of a shameless plug but please check out our new online store Lo-Fi Nomad  and our web and graphic design site Design Grasshopper.
Must read travel book? I think it's got to be Bill Bryson's Notes from a Small Island, it's one of the first travel books that actually made me laugh out loud.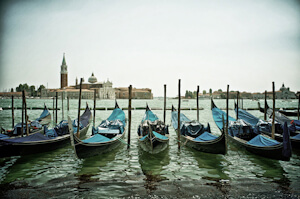 Weird food you ate? I'm a vegetarian so although people might count this as being strange in itself I honestly don't get to eat many weird foods. Gray once ate a reindeer once in Norway, does that count?
Favorite country to travel and least favorite? Gray would say Japan and I have soft spot for Thailand, Italy and Latvia. I don't think we've ever disliked a whole country before but we didn't have very good experiences in Townsville, Australia, Fresno in California and Hat Yai in Thailand.
Travel writer you admire? Jack Kerouac and even though he's not a travel writer I love Khaled Hosseini because of his ability to convey the complex relationships of the many different cultures that live together in a country.
Travel photographer you admire? I love the work of Stuck in Customs and I'm also a big fan of iPhoneography and the rise of Instagram.
The photographs in this post are property of Global Grasshopper and cannot be used with out their permission.
Please follow and like us: