An Exhaustive Travel Guide to Mecca, Saudi Arabia
A pilgrimage trip to Mecca is the pinnacle of religious sacrilege according to Islamic teachings. Pilgrimage to Mecca is hailed with utmost respect in every practicing Muslim household. The annual pilgrimage, Hajj is considered as one of the five most important responsibilities of faithfuls in Muslim religion.
Located in Saudi Arabia in Middle East, Mecca is an ancient city, where prophet Muhammad was born. Thousands of flights to Mecca depart from the rest of the world on a daily basis, especially during the season of Hajj. Various hospitality chains of international repute like Hilton, Pullman, Park Inn are operating hotels in Mecca at prime location.
Muslims from different parts of the world gather at Mecca, offer prayers, rendering the place a sense of sobriety and a beautiful medley of world culture. Mecca is an old city, whose history dates back to millennia. It is also considered to be the birthplace of Islam.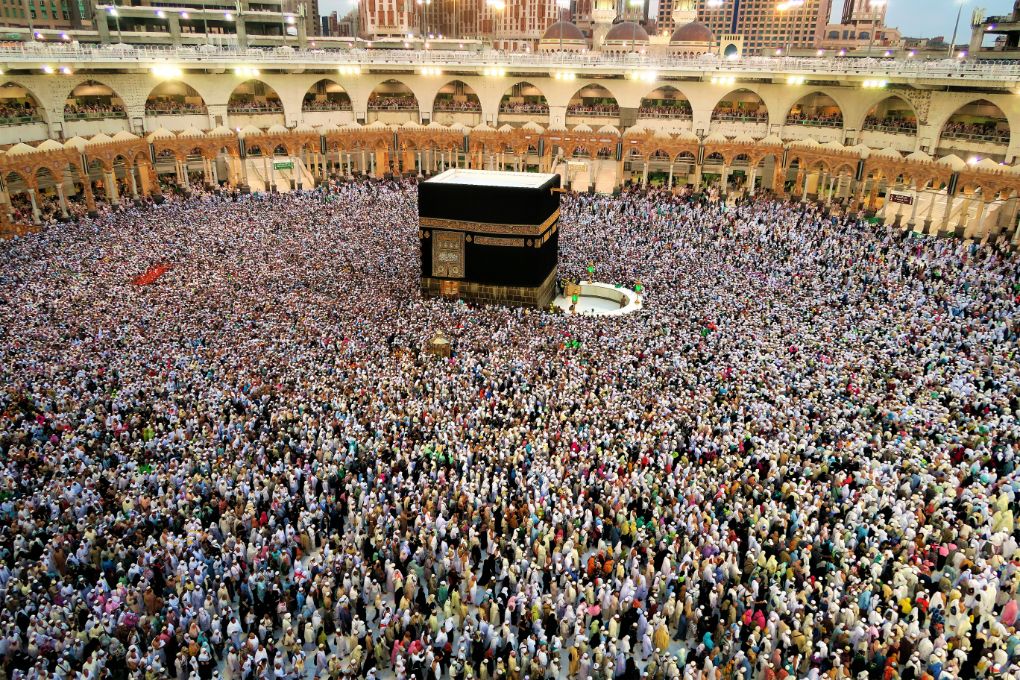 Things to do in Mecca
At the heart of Mecca stands tall Kaaba, the iconic monument covered with black cloth. Circumnavigating Kaaba 7 times is performed by the pious pilgrims.
Surrounding Kaaba, stands al-Masjid al-Harami, the holiest mosque in Islam.
Located close to Mecca is the city of Mina, also known as "tent city" where pilgrims put up for the night. Most of the hotels in Mecca are situated here. Muzdalifah is the prayer ground next to it. These places are in close proximity to the symbolic site where devil was stoned, as mythology suggests.
There are a number of mountains, embedded in the Islamic history, located in close vicinity to Mecca. The last sermon by Prophet Muhammad was preached from Hill of Arafat and Jabal Rahma. The Hillock, Jabal al noor houses the famous Heraa grotto atop, where Quran was revealed to mankind, according to Islamic teachings.
Jabal Al Thur is the historic cave where Prophet Muhammed took refuge on his way to Hijra in Medina.The incident dates back to the beginning of Islamic teachings. It was a turbulent time since contemporary Meccans were searching for him and eventually wanted to kill him.
The Mecca Royal Hotel Clock Tower (locally known as Abraj Al Bait) is one impressive structure towering over the holy mosque. A gigantic clock atop the building, the Mecca museum and a Lunar Observation center are part of the modern building apart from hotel rooms and service centers.
The Hajj Terminal at King Abdulaziz International Airport, situated at the heart of Jeddah, receives maximum numbers of ارخص طيران. Only Muslims are allowed entry in Mecca. Official documents are thoroughly checked to grant access.
Mecca is located close to the Red Sea Coast line, amid a desert valley. Weather here is strikingly hot for all the year around.
Water from the historic Zamzam well is highly regarded as the epitome of pure water. It is distributed for free. It is a custom to bring back Zamzam water and distribute the same amidst friends and neighbors back home. Premium quality Arabic dates are on sale as well. Perfume (attar), prayer rugs, Muslim skull caps of myriad designs can be purchased in Mecca. A number of high end brands and urban shopping mall share space nearby where shopaholic find respite from striking heat.
In Mecca, according to Islamic calendar, weekend is observed on Friday and Saturday. Halal food from various cuisines is available, with QSR joints like KFC or Burger King sharing space with traditional rice and kebab stalls. Alcohol consumption is strictly prohibited in Mecca.
While the annual Hajj pilgrimage generally witness the maximum number of footfalls, often amounting to overcrowding and stampede, Saudi government has introduced various checks to control the issue. Every country has been assigned with a quota that allows a certain number of special e-visa allowed for Hajj in Mecca. Faithfuls visit Mecca otherwise as well, to perform Umrah, another important pilgrimage.
Please follow and like us: