6 Temples you should visit in India
The most striking feature for travelers and tourists in India are its remarkable temples. Indian people have a lot of faith in God and you can see a temple in every street. Temples here come in all shapes and sizes. We bring you some of the breath taking mega sized temples in India.
1. Brihadeeswarar Temple, Thanjavur, Tamil Nadu
This temple at Tanjavur in Tamil Nadu is dedicated to Lord Shiva and is believed to be built in 1010 AD. This temple is a part of 'Great Living Chola Temples' which is a UNESCO World Heritage Site. A breath taking architectural gem, the temple is build of limestone. The sheer size and scale of this temple is mesmerizing. You should go to this temple in the evenings when the rays of the sunset fall onto the marvelous stone and makes it look like a gem.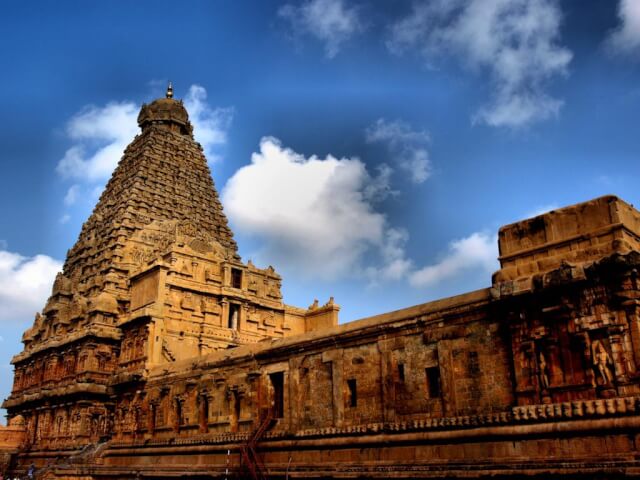 2. Golden Temple, Amritsar, Punjab
Known as Harmandir Sahib in the local language, Golden Temple in Amritsar is the most important religious site for Sikh's. The temple is always filled with devotees, not just Sikh's but with people of many religions. Food is cooked for more than 50,000 people everyday and is served to the devotes for free. You can lend a helping hand in the kitchen during the preparation of the food. The temple is best viewed during night time when all the lights are turned on.
3. Akshardham Temple, New Delhi
Located in the capital city of India, Akshardham is a modern temple which was officially opened in 2005. Built by various artisans and volunteers, this temple was sponsored by social and spiritual organizations. Not the most religious of temples, its a place where you can find peace from the noisy streets of Delhi. An impressive fountain show is held during evenings.
4. Meenakshi Amman Temple, Madurai, Tamil Nadu
A historic Hindu temple, Meenakshi Amman Temple is one among the biggest Hindu temples in the world, spanning an area of 70,000 square meters. Several miles before reaching the temple the gopuram (the entrance tower to a temple) is already visible. It takes at least four hours to explore all the idols, sculptures, pillars and the arches. Though non-Hindus are not allowed into the inner temple, this temple is a must visit. The temple elephant is worshiped with great devotion.
5. Khajuraho Temples, Madhya Pradesh
A UNESCO World Heritage Site, the groups of Temples in Khajuraho is considered as one of the Seven Wonders of India. There are innumerable number of temples at this site and the the most famous among them are the Western Group of Temples. These temples are unique from other temples of India because of the erotic carvings depicting positions from Kama Sutra and might not be suitable for children.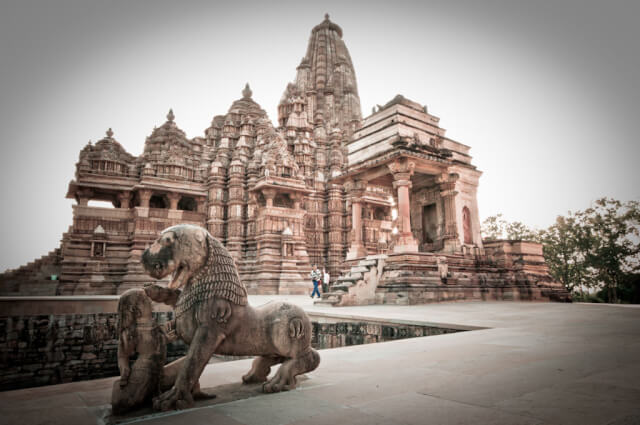 6. Sun Temple, Konark, Odisha
Another UNESCO World Heritage Site, Konark Sun Temple is located in the Indian state of Odisha (previously known as Orissa). This 13th century temple was built in dedication to the Sun God. The design of this temple is remarkable, which was built like a 24 wheeled gigantic chariot pulled by seven horses carrying the Sun God. The temple lies in a ruins, but still the architecture will amaze every visitor.
Please follow and like us: