Newbie's guide to food in Vietnam
Is this the first time you are traveling to Vietnam and do not know what kind of  food you will encounter there? The answer is simple, Vietnamese food is very healthy and delicious.
The cuisine of Vietnam is unique and uses fresh products available in the local market. Every region in Vietnam has a flavor of its own and some of the dishes are among the best in the world. This post is an introduction to typical Vietnamese dishes and only for newbies.
1. Banh Xeo
Banh Xeo is a Vietnamese kind of fried pancake made of flour and water and then bean sprouts, herbs, onion and meat of pork and shrimp is stuffed into it and fried on a pan. The most delicious way to eat Banh Xeo is to cut a piece, dip it into the fish sauce and stuff it in to the mouth. Voila, that's my most favorite dish in Vietnam.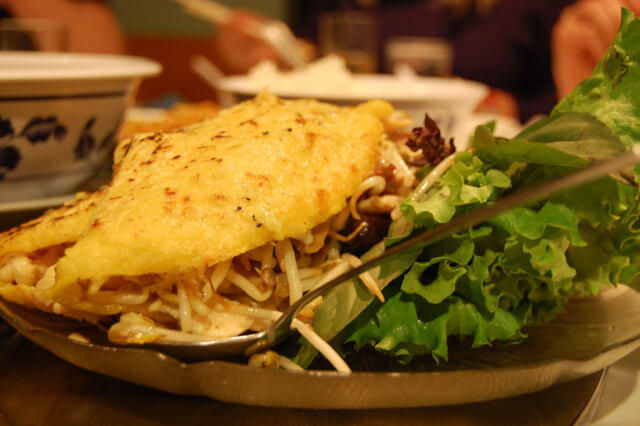 2. Canh Chua Ca Nau
A typical daily in the Mekong region of Vietnam, Canh Chua Ca Nau literally translates to "boiled fish sour soup". The broth of the soup is mild and the taste is sour and sweet. Herbs, leaves, tomato, okra, pineapple and what not, everything is added to this dish. A little bit of tamarind paste, chili flakes and soy sauce is added based on personal preference.
3. Com Hen
Com means rice and Hen means a type of clam known as mussels. This is a dish originating from Hue in central Vietnam. The rice is cooked with clams and then topped with peanuts, herbs and rice paper crackers. Usually it is accompanied by broth made of clam juice and seasoned with black pepper and fish sauce.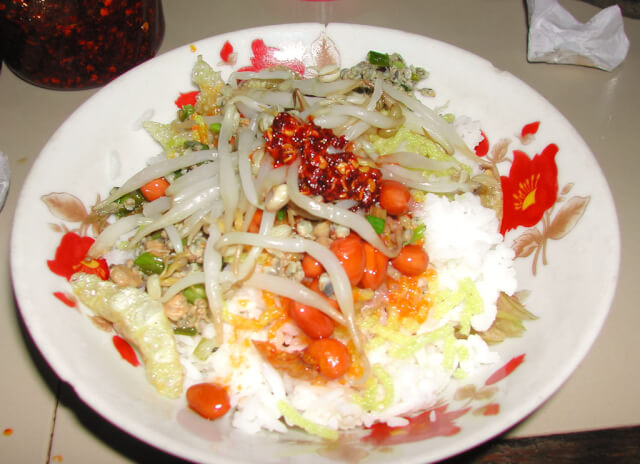 4. Pho
Pho, the most loved food in Vietnam which can be eaten at anytime of the day. Pho is rice noodle soup, which can be made from either chicken, beef or pork meat. Before consuming fresh herbs are added to the dish and a little bit of lemon, adds an extra flavor to the dish. Each part of Vietnam has its own variant of Pho. Though its said the best  Pho is available in Hanoi, as a personal preference I loved the Pho in 'Pho 2000' restaurant in Ho Chi Minh City, which became famous after Bill Clinton had come here.
5. Banh Mi
Banh Mi is Vietnamese version of baguette sandwich. Its stuffed with everything from the kitchen- herbs, vegetables, meat of your choice, lot of sauces, cheese, etc. The best Banh Mi are not found in the restaurants, but the street stalls make the best Banh Mi.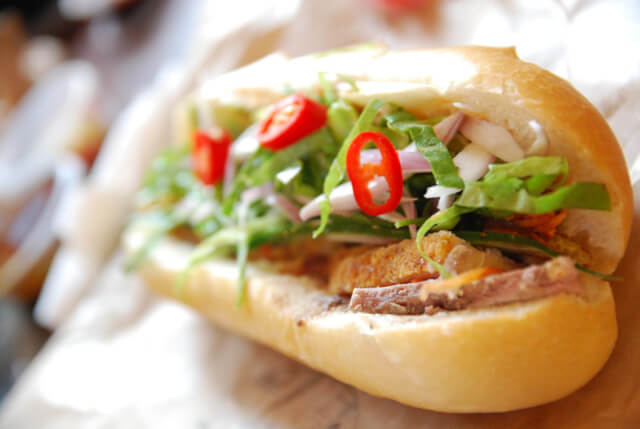 Please follow and like us: