Traveling at a disadvantage with an Indian passport
Passport is my license to freedom. There is no one who scripts what I have to do and what not. I take my own decisions and travel as my heart says.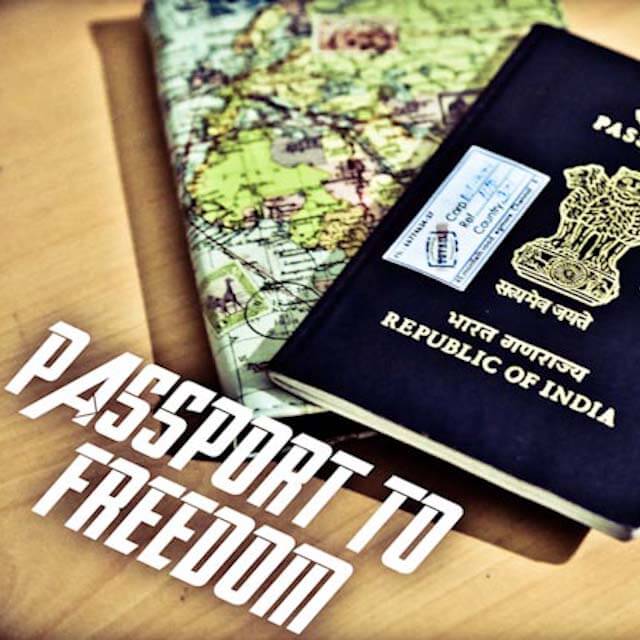 Traveling with an Indian passport, I feel at a disadvantage compared to people traveling with passports of other countries.
But, as they say "the show must go on….." and will with no doubt go on.
Holder's of Indian passport can travel visa free or visa on arrival to only 52 countries.
While the passport holder's of countries like USA, Belgium, Canada, Portugal, France, Finland, Germany and UK  can travel to more than 170 countries visa free or visa on arrival.
India might not be the bottom of the table, but it figures on the 74th position in the Henley & Partners Visa Restriction Index.(Source)
Why is it a disadvantage? Less freedom of travel.
Higher visa fees for Indian passport holders.
Last time I was traveling to South East Asia, I realized that the cost of visa for holder's of Indian passport is higher.
While, applying for a Laos visa in Hanoi, I was charged 65 USD while the other passport holders were charged about 25 – 35 USD.
Same applies while applying an online visa application for Vietnam through a travel agency. I was charged USD 60 compared to USD 25 paid by other citizens.
I got curious and asked the travel agency, why the difference in fee? And they say "India is in the special list of Vietnam Immigration Department. It is difficult to process visa for Indian passport holder. That's why the visa fee for Indian is higher than others and the time to process is longer".
Why is it a disadvantage? It does matter for a backpacker.
Suspicion from the Immigration Department.
India might be the country with the most number of illegal migrants. But that does not mean that the Immigration Department should look down on every Indian as a potential illegal migrant.
While the other tourists pass the immigration formality fairly easily, I have to face a lot more questions.
Yes, it did happen to me on few occasions, in Singapore, Hong Kong and twice in Malaysia. I was allowed entry only after I proved that I will exit the country before the visa expires and shown adequate funds.
Why is it a disadvantage? Who wants to be looked down as a suspect.
While I am grumbling about the above, I am quiet happy to travel to Bhutan and Nepal with an Indian passport.
Please follow and like us: