Human by Nature – My Heartfelt Experiences In Kerala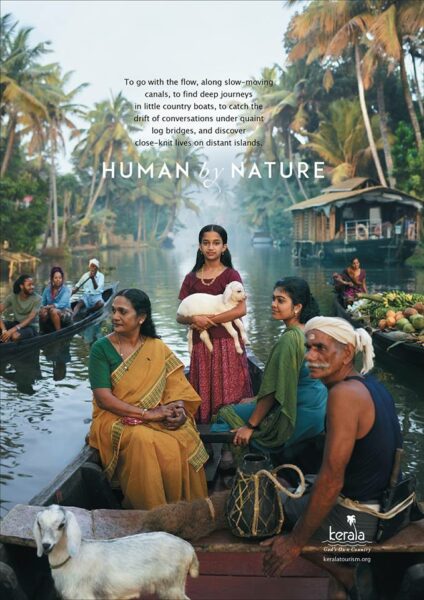 The promise of the sea and salty air, tranquil emerald backwaters, market's spice stalls and the tropical flavours of Kerala's cuisine is what lured me to God's Own Country- Kerala! Drawing travellers with its pristine landscapes, this destination is a true testament of harmony between humans and nature. I remember stepping out of the airport and letting the sweeping views of greenery engulf me. I instantly felt at home.
A lot was spoken about the latest campaign by Kerala Tourism that encapsulates the state's charm. Kerala is where nature and humans connect seamlessly with each other and there is probably no one who would disagree to that. The campaign celebrates local people as heroes and I strongly agree with the fact that the people of Kerala are extremely warm and welcoming.
After being moved by all the hype around this land, I had to make it there, go beyond the landscape and explore the human scape. So, I visited Kerala and here I am, sharing with you all a few of my own anecdotes that will justify what makes it so popular among travellers and how they feel 'Human by Nature'.
Most iconic take backs from my trip
I had a checklist of the most notable things to see and do and my expectations were superseded. Chinese Fishing nets are synonymous with Kerala and the beautiful silhouette of them against the setting sun is a sight for sore eyes. They are set at Fort Kochi which is an unbelievable blend of Portuguese, Dutch and French cultures. 
Next, I hit the palm-fringed beaches of Kerala. The emerald streak of the tropical coast is untouched by the mechanical world. The Arabian Sea was at its entire splendour with striped lighthouses that serve as a viewing platform. Once I started breathing in the sea air, all my worries seemed to simply disappear.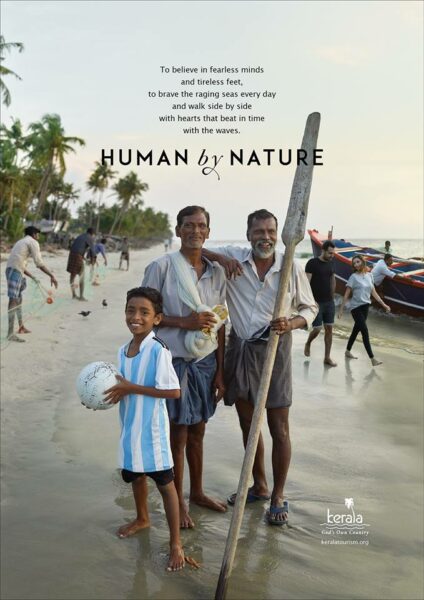 I had another strike-out on my list when I hopped on a houseboat and traversed through the brackish backwaters. It is a unique ecosystem that is an amalgamation of a serene stretch of canals, lakes and lagoons. It was an incredible experience as the houseboat took me to the otherwise inaccessible hinterlands of the state.
After the natural gems of the land, I went on to explore the tea gardens and coffee plantations that earn the state a lot of fame. The hills of Munnar left me spellbound and the women in the field helped me pluck tea leaves too.
Gastronomy and shopping arcades
Two things that underline the perfect trip is the food of the land and the things that one can buy. And Kerala pleases everyone when it comes to both these aspects. 
What can you expect from the land of spices if not some signature food preparations? A unique style of cooking and a mix of fine ingredients has always played an integral part of Kerala's gastronomy. It is largely dominated by juicy seafood and lip-smacking traditional dishes. The people incorporate a heavy dose of coconut milk, curry leaves, rice, mustard seeds, fish, poultry, meat, chillies and a dash of tamarind in the dishes. These have an exotic effect on flavours and a lot of focus is drawn on the presentation of food as well.
When it comes to the shopaholics such as myself, Kerala certainly does not disappoint. Its marketplaces offer a plethora of eccentric items such as unique handicraft stuff, intricate jewellery and antiques. I went by what they say- heartfelt retail therapy hurt no one.
A gist of the people of Kerala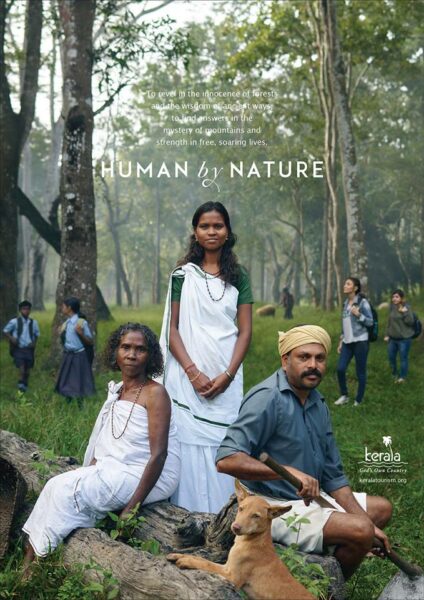 People of Kerala welcomed me with an open heart and expected nothing in return. I can proudly boast of how my introverted nature was charmingly ignored by the locals and everything they did to make me feel comfortable in their presence. What impressed me most is the strong sense of female empowerment that lays with every local I came across. Strong and progressive, the women of Kerala are impressive with their independent approach to life. 
I met a myriad of humans, some Hindus, Christians, Jews, Muslims and Sikhs even. And while their cultures and way of life were distinct, there was one thing in common among all- they wore the spirit of Kerala on their sleeves. 
All I can say is that Kerala has bewitched me in ways more than one.  The green mountainsides and the tea fields, wild jungles and exotic wildlife, sleepy villages and its warm-hearted locals and the houseboats on the inland canals are all memories that will be etched in my heart forever. Kerala is more than just a getaway and when I look back at the time I spent there, I smile and realise I felt perfectly at home with the land and its culture.
Sponsored: Kerala Tourism
Please follow and like us: