Heritance Negombo – More Than A Hotel
Just to the south of India in the Laccadive Sea, Sri Lanka, a shining island jewel welcomes visitors to the holiday delights this country has to offer. Chosen as home by late author Arthur C. Clarke and others, it is no wonder that many who come here to visit, want to stay.
The new arrival may be a jaded globe-trotter or a first-time tourist, no matter. For the visitor to Sri Lanka, whether it be for a holiday or a wedding or even for one of many valid reasons, the warm luxurious surroundings of Heritance Negombo offer the perfect choice for an unforgettable stay.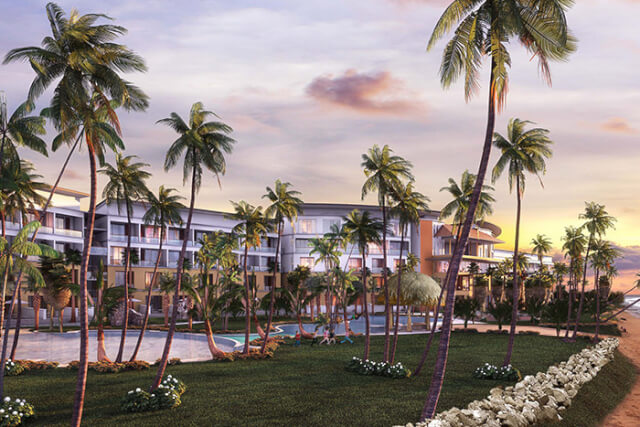 Negombo, lying to the north of Colombo in Western Sri Lanka, is a diverse and exciting part of this island paradise that has only recently been "discovered" by so many international visitors who return home to tell their friends and co-workers that this is a must-see destination for their next vacation.
Heritance Negombo, a vast hotel that spreads out along the western beach facing the Laccadive Sea, welcomes the visitor with open arms. This comforting experience is more than just a hotel, with its open balconies overlooking spacious lawns with palm trees surrounding sparkling irresistible pools where relaxing in the tepid waters can't get any better. Heritance Negombo is a resort offering much much more than rooms for guests to relax and sleep in.
A visitor can walk about along the beach and have a drink at a comfortable little bar for a moment of respite from kicking up sand.
Your beautifully appointed room with its modern comfortable furnishings features a wall of glass that overlooks the grounds below and beyond those, the Laccadive Sea, shimmering in the sunlight.
Each room has been carefully chosen appointments, be it a Junior Suite or the Presidential Suite. At Heritance Negombo the traveler will find just the accommodations needed for the visit. Being a complete resort hotel, Heritance Negombo offers room service, laundry service, facilities for the disables, elevators and much much more. A fitness center is of course included along with the possibility of guided tours, bicycle rental, vehicle hire, and almost any other aide the visitor may request.
Dining at Heritance Negombo is a pleasure guests can hardly wait to enjoy as they sit down to real soul food prepared with warm laughter and lots of love. The age-old dishes that were born on this island paradise will delight and please the most discriminating traveler.
The hotel offers a wide selection of dining experiences, including a delightful breakfast in the Blue Tan. No buffet lines at Heritance Negombo! The hotel considers its guests too important to have to stand in line and partake of tepid self-serve food. Many prefer to enjoy their dining experience on the terrace rather inside the dining room itself.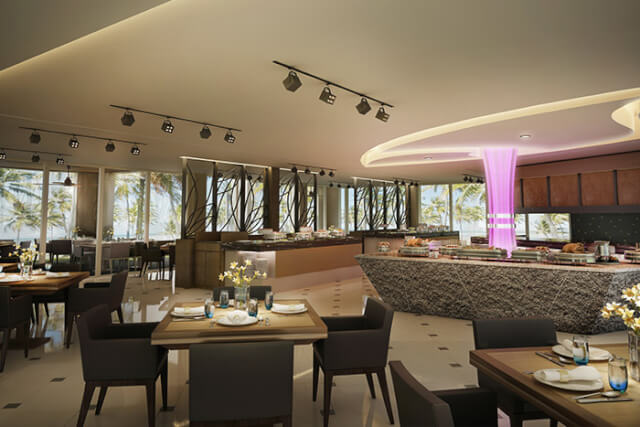 And of course any hour can be cocktail hour at Heritance Negombo as the visitor lounges in comfortable seating inside the See Bar Lounge while as always, enjoying the view just beyond the spacious glass windows.
The Big Fish Restaurant is one-of-a-kind. A hidden, rustically beautiful, yet simple dining experience that features only fresh-caught fish is guaranteed to satisfy the most discriminating lover of freshly caught seafood.
The Square, called The Banyan, across the street from Heritance Negombo, offers restaurants and lounges that beckon to the tired visitor, promising an hour or relaxation in this somewhat eccentric area that travelers will long remember when they return to the daily routine of work back home.
Heritance Negombo features an inviting spa. Located on the sunny rooftop, the six restful treatment rooms where specially trained and friendly attendants help the traveler to relax with a wellness treatment that is not to be forgotten as they bring the art of today's wellness together with centuries-old wisdom on the craft of healing. Hot tube and aroma therapy suites not only offer the guest an unforgettable experience, but an always interesting view that extends out to the horizon.
Heritance Negombo is much more than a simple hotel resort however. The hotel welcomes couples where they may experience a once-in-a-lifetime wedding at this lovely resort. Experienced managers take care of every detail to make certain the entire experience will be perfect. And weddings are not forgotten years later when it comes time to celebrate an anniversary. What better place and way to celebrate than to return to the very beginning on that memorable wedding day?
Business conferences have become ever more popular in recent years. The convenience of the hotel's location along with the ambience of this extravagantly beautiful beach resort is guaranteed to liven and awaken the most jaded business traveler as groups settle in at a private board meeting. Any sort of business-related events alone or combined with social events will be greatly appreciated and enjoyed as the hotel's experienced staff strives to make every moment perfect.
Heritance Negombo invites the visitor to come and experience the pleasures to be found at this paradisaical resort. Its perfect location with many balconies facing the sun as it sets over the sea will leave an unforgettable impression on the minds of every visitor, be a business person there strictly for business, for business combined with pleasure, or for a glorious wedding or anniversary celebration, Heritance Negombo is waiting to fulfill that dream of the perfect vacation.
Their goal is to make your experience as pleasant, relaxing and memorable as possible, and at Heritance Negombo, every member of their staff strives daily to achieve that goal.
Heritance Negombo, your hotel of choice in Sri Lanka!
Please follow and like us: