First Pullman Hotel Experience in Pullman Saigon Centre
Ho Chi Minh City is the largest thriving metropolis down south in Vietnam. Being one among the busiest cities, it is the hub of major economic transactions not only for the country but for the whole of South East Asia.
Before the notorious war of the century, the city of Saigon was rechristened with the new name of the famous Vietnamese leader. No wonder the city bears heavy cultural and historical heritage dating back the era of French Indo-China, the imperial regime of France. The French had renovated the city with architecture modelling based on many famous monoliths of Paris. They are maintained and restored with utmost care and appear to be central part of attraction for a city tour.
A walk in the balmy evening on the alleys of old city may surprise you with unexpected wonders. As much as the bygone French legacy holds on to their Far East counterpart the essential Vietnamese culture spurs with exotic appearance from everywhere.
The earthy smell of a Pho, the vibrant Cholon market, the finest of restaurant preparing the piece of steak rare done and tourist buses taking a sop before a night long haul, the city stands out with its own identity. A visit to Vietnam is incomplete without at least a night's stay Pullman Hotel Saigon Centre. Add to that if you are a history buff, the countless museums and palaces dotting downtown HCMC will leave you bewildered.
Experience the thrill of exploring the metropolis with renowned hospitality of the Pullman group. Their strategically situated property at HCMC is designed keeping in mind the guests should get best experience of both the world, hustles of a live city and sobriety of a warm home. Here goes my review of the hotel I adore with my heart and soul!
Location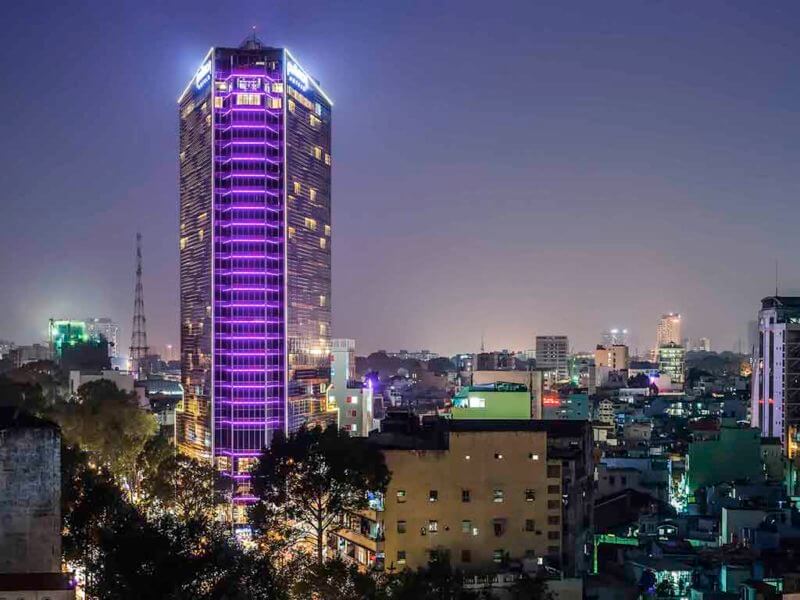 The grand luxurious hotel is strategically located in Ho Chi Minh City, close to Ben Thanh market, Pham Ngu Lao area and many tourism attractions.
Design, comfort and connectivity are the featured manifested in signature rooms and suites. Apt as a business venue as well as a recreation break, the magnificent building also offers multiple facilities like all-day dining restaurant, the highest rooftop bar in Saigon and Cobalt restaurant with panoramic views of the city.
Rooms
The comfortable Pullman signature bed adorns all the rooms ensuring comfort and an environment for sleep, work and just lounging around. Add to that vibrant views of the city, rain shower and constant secure connectivity; you vacation spot is flawless.
With a stylish living room, modern master bedroom, dining area, floor-to-ceiling windows and stunning views of horizon, the hotel takes particular pride in the most prestigious suite located on the 29th floor.
Wine & Dine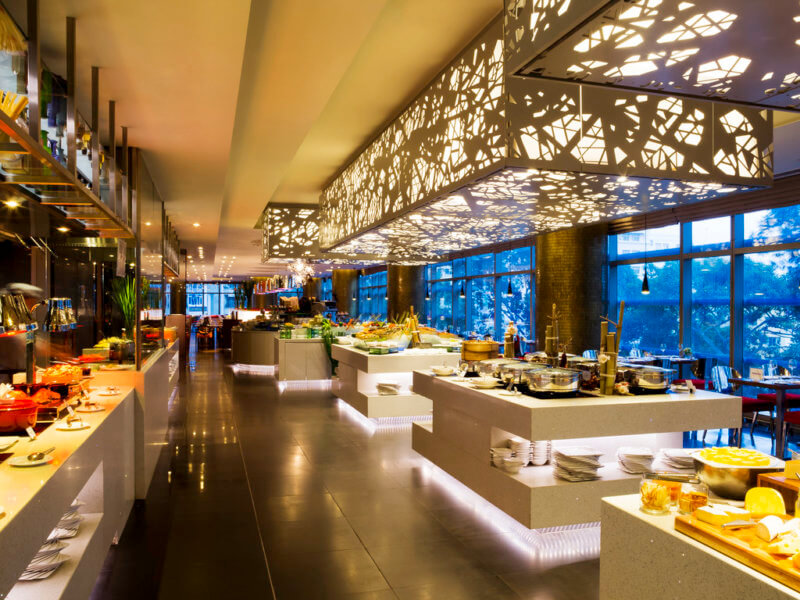 The restaurant adds glamour to the range of famed Pullman hospitality with many dining options that has elevated the craft to a new arena. There cuisine is innovative with zings of live cooking show or the vibrant tapas and wines at rooftop restaurant. Often restaurants are situated on top to facilitate a stunning view of city's skyline. Private rooms are also available for business requirements or social diners with neat service.
With a live cooking area for breakfast, lunch and dinner OOD CONNEXION serves an international buffet as well as a la carte menu with items from the Vinoteca collection.
If you are craving for amazing grilled Steaks or Seafood, look no further than Mad Cow, Saigon's newest outlet to socialize. It is indeed an experiential diner's heaven for quirky choices and great wine.
Other Facilities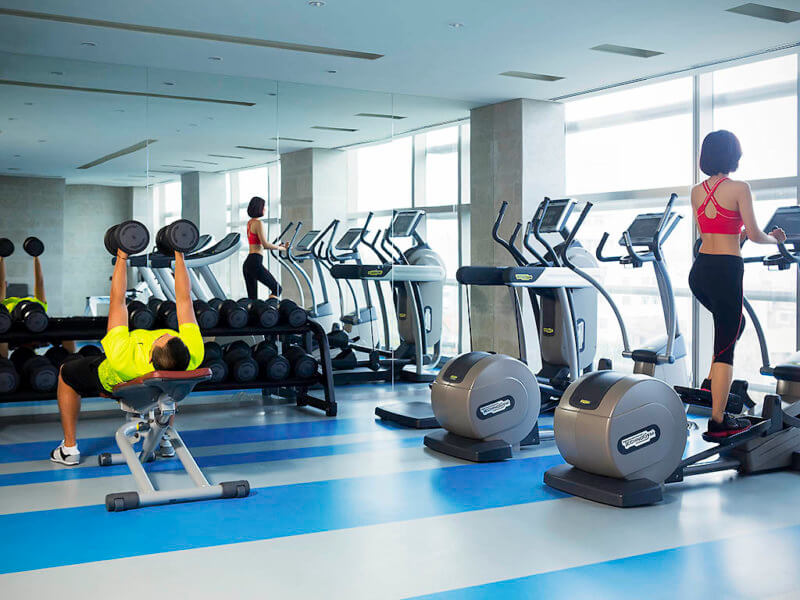 Cardiovascular training, kinesis, weightlifting, floor exercises with the latest equipment. Do the names excite the fitness buff in mind? The Pullman fitness room is well stacked with these and more.
Head straight to Jacuzzi and sauna experience once workout is over. There is an outdoor pool in the hotel. Relax and rejuvenate with their spa service of varying duration in between your packed schedule. To pamper oneself, there is facility of Massages and beauty treatments as well.
Conclusion
It is highly recommended to fix a base in Saigon, as many choose to call the city with fondness till date, for few days before exploring interiors of Vietnam. Ho Chi Min City, unlike it's western counterparts, is not just another metropolis even at the age of globalization. With a unique identity, retained with intention, the city stands out with exotic experiences.
Ensure you experience it all and soak in the glory of cultural heritage. It will help you understand Vietnam better. What goes without saying is, a hint of luxury will be added to your experience, thanks to the superb property and hospitality services of Pullman group.
Disclaimer
All the hotel photos provided by Pullman Hotel Saigon Centre.
Please follow and like us: