Picks of the week – June 10
Welcome to our new featured column Picks of The Week, which was started last week, where we share travel posts, travel photo and travel video we liked and taught might be helpful/interesting to you that were published in the last week. Take a look what we selected for you this week.  If you want to get your post featured in future picks of the week, leave a comment with the link on this page or contact me or tweet me the link @romancingplanet.
Travel posts of the week
For a travelr who is on budget, EuRail pass is a must. A EuRail pass allows a person to travel on the EuRail chain which is a partnership of 30 rail companies connecting 24 countries across Europe. You can choose among the four types of EuRail passes according to your requirements. This informative post explains what is EuRail pass and the different types of EuRail passes. You can also buy a EuRail pass online.
A photo tells us more things than words, but when you sketch a photo it really adds a punch. This week Wild Junket Magazine published Candace Rose Rardon's travel sketches from Asia. Candace, a travel writer and a photographer, finds a new talent in herself in the form of sketching. She is excited to release her first e-book which is a compilation of her sketches and stories beyond them.
Kangaroo Island in Australia is not just about Kangaroo's but to a home of many wildlife species like seals, koalas and pelicans. Just because it's a wild island do not underestimate it, as it provides an abundance of natural scenery, beaches, wildlife and luxury accommodation in Kangaroo Island. Dave and Deb share their experience traveling to this island.
Caz and Craig have been traveling solo since 1997, later as a couple and now with their two children. Travel is not just about watching places and eating different foods, but traveling brings an everlasting change of mindset that will remain with you forever. Read the post to know what Caz and Craig have learnt from 15 years of traveling.
How often do you workout when you are traveling? We neglect our health and excersice routine during travel and at the end of the trip burn out ourself or gain weight or become unfit. Here is a 21 minute (it takes only 7 minutes if you are fit) workout you can easily do in your hotel room with out the need of gym.

Travel photo of the week
This photo was captured by Matt Long of Land Lopers at the Ghent City Museum (STAM) in the city of Ghent in Sweden. This museum provides a perfect introduction to Ghent. When arriving into the museum you will enter a large map room, which shows a huge aerial photo of the city.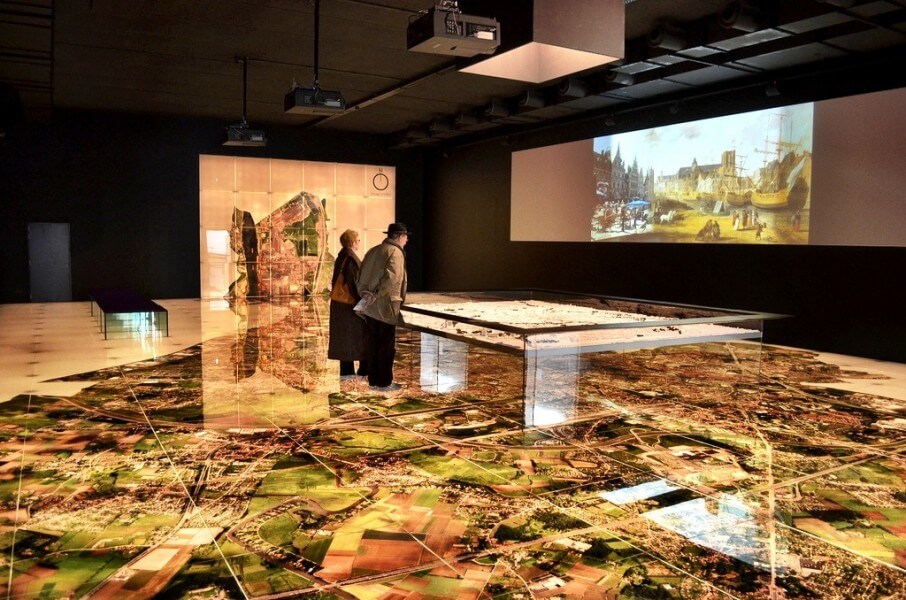 Travel video of the week
It's always a pain when you loose your passport in a foreign country. So this week we chose a video on how to avoid loosing your passport and keep it safe. Not a video that will save your life, but good watch.
Please follow and like us: