Top 5 Countries to Visit If You Love Wine
France and Italy always make the top of the lists of countries to visit if you love wine. But, if you've been following fellow travelers, Agness and Cez of eTramping, for some time, you know they like to get off the beaten path and make their own.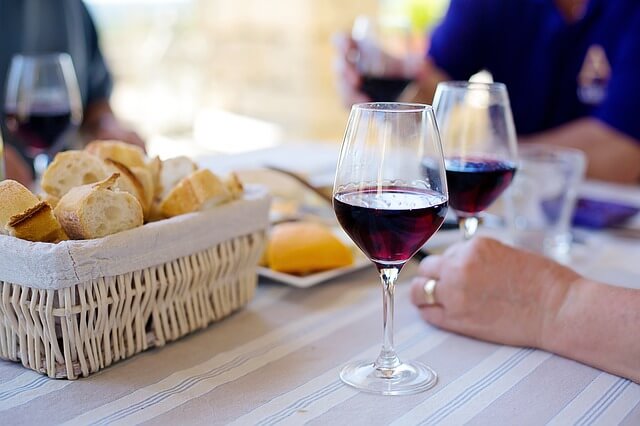 Now, most people travel to relax with their families and/ or friends at luxury hotels or resorts. Some of you, like us, travel for the sake of adventure and to add a few new stories to your "captain's log," so to speak. Foodies want to delight their taste buds with exotic (and not-so-exotic) cuisine. Then there are people who just want to get hammered abroad.
Okay, we're exaggerating. Nevertheless, there's quite a market out there for people who love their Pinots, Sauvignons, and Merlots. This article is dedicated to you guys – enjoy these five countries to visit if you love wine! Hopefully you won't encounter snake wine like we did in Vietnam and Cambodia. Yikes!
#1 China
There's a misconception going around that China isn't adept at winemaking. Well, they have plenty of vineyards scattered across the territory that propel them right up to the top of the countries to visit if you love wine that is diverse both in taste and bouquet. Along with Italy, France, and others.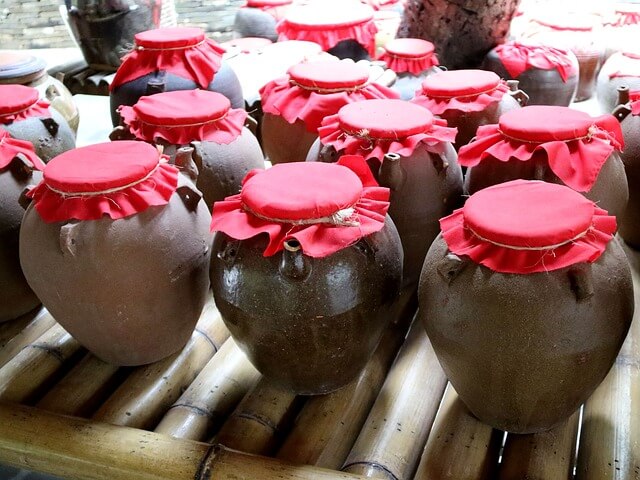 The Xinjiang province houses most of China's vineyards. Their grape varieties here are the usual Cabernet Sauvignon, Cabernet Franc and Chardonnay. The region wasn't always part of the winemaking scene in China, but they've changed that recently. Xinjiang mostly sold unblended wines to other regions, but now they have their own bottled varieties and are all the more better at it.
On the other hand, Beijing is probably the area you want to visit most if you like wine. They don't work on the same scale as in Xinjiang (seeing as they don't have as much land to work with). But their small, cozy, wineries are perfect for tourists. They're even offering wine tours on the Great Wall of China!
#2 Germany
Germany is one of those countries to visit if you love wine with such different tastes all around that it makes people wonder if their bottles didn't come from a different area of the globe. The sunny region of Mosel allows the grapes to ripen to a high fruit-sugar level. In turn, this gives Mosel wines their subtly tropical flavor.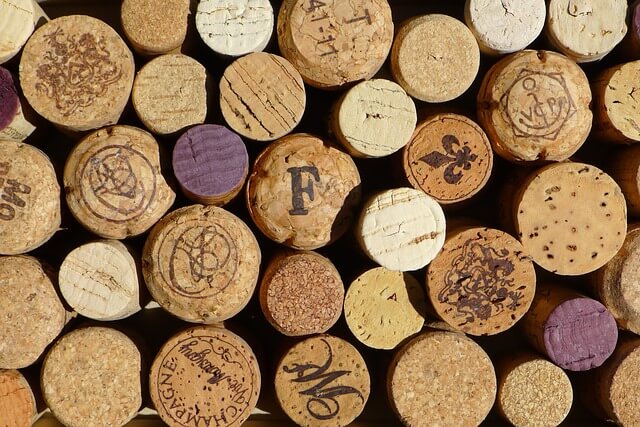 We recommend visiting the Middle Moselle wine festival for parades, fireworks, the arts and crafts market, and of course – wine tasting! The festival starts at the end of August and lasts for five days. Not a fan of festivals? If you would rather spend some quiet time with your loved one(s) sipping some wine, the Rheingau is a truly magnificent spot – just for that purpose.
The Schloss Johannisberg castle and winery is open to tourists looking to savor a Riesling while admiring the Rhine River from the terrace. The Pfalz and Rheinhessen are also great areas to explore – especially the former. Known for being Germany's top wine producer, it houses a restaurant literally built into a giant cask.
#3 Portugal
Agness visited Lisbon with her mother for some sightseeing, and a yummy food and wine experience with Inside Lisbon. Needless to say, there are plenty of wines to be enjoyed in the Portuguese capital. Mix in some cheeses, and other Portuguese delicacies, and you have yourself a foodie paradise.
The tour included a moment to explain what foods go with which wines – followed by some actual wine-tasting, of course. They enjoyed white wine with some tasty cod fish and some sweet Port wine served with traditional Portuguese desserts. Most importantly, they got to try out the unique Portuguese vinho verde.
After all, you don't make it to a list of countries to visit if you love wine without having an ace up your sleeve. Vinho verde literally means "green wine," though is much more accurately translated as "young wine." Don't worry; you won't be drinking some weirdly colored wine. They're usually consumed right after being bottled, and have a tropical aroma, with a little bit of added fizz.
#4 Chile
Chile has something for everyone, in terms of geographical regions. Take the surreal Atacama Desert, for example, with landscapes that seem ripped straight out of Mars at times. Would you expect the same country to house glaciers and fjords at the other end?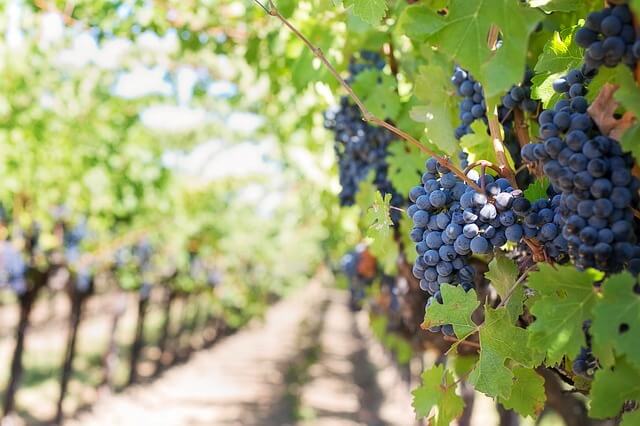 In any case the geographical diversity of Chile means you also have a large selection of wines to choose from. The Central Valley region produces much of Chile's fruity Cabernet Sauvignons. If you're a fan of unique tastes like with the vinho verde in Portugal, try the Carmenere variety. Originally from Bordeaux, this grape now grows almost exclusively in the Chilean region.
Don't limit yourself to that region just because it has such good wine though. Chile is one of those countries to visit if you love wine that is both great value, and fit for the most pretentious of taste buds. If you care for a Carignan or a Malbec, you can visit the funnily named Bio Bio region. Otherwise, even the Atacama region has aroma-rich Syrah at your disposal.
#5 Australia
Home to over 60 wine regions, Australia has quite a wide variety to choose from. The continent is great for foodies and wine tasters alike. There are plenty of food and wine festivals held year-round which you can enjoy with your friends.
For example, every May, hundreds of chefs and winemakers gather at the Noosa International Food and Wine Festival. Obviously, thousands of foodies flock here for the delicacies and cooking classes, while wine tasters fawn over Chambourcin wines and award-winning Chardonnays.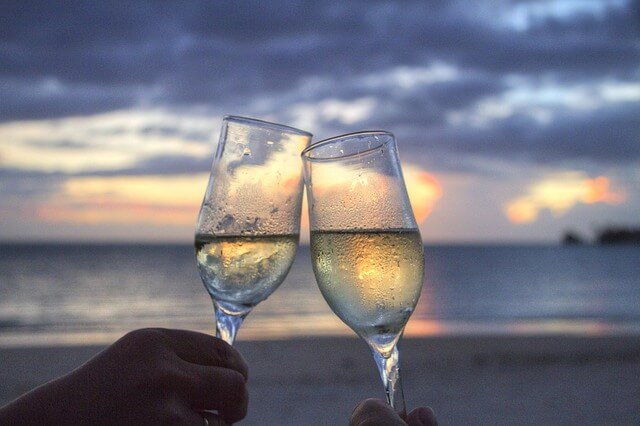 Being held in the famous Sunshine Coast pretty much guarantees loads of tourists chiming in to the tune of wine glasses and discussions about everyone's favorite dish of the day. The Fireside Festival held in August, in Canberra, is also a great occasion to delight in Australian cuisine and cool-climate wines. And, if it gets too cold, hey – you can enjoy some hot chocolate by the fireside!
Moreover, an Australia tourist visa can be applied online from the comfort of your home.
All in all, these destinations provide something unique for everyone. Whether you want to drink some wine in a castle, by the beach, or on the Great Wall of China is up to you to decide.
So you've seen our top countries to visit if you love wine – which one is your favorite?
Please follow and like us: