6 Stunning Castles of Italy You Can Actually Stay In
If you've grown up watching Disney movies or even recent television shows like Game of Thrones, you've no doubt thought of the appeal of staying in a castle for the night. Yet very few of us realize that there are hundreds of castles across the globe that you can actually rent and stay in, allowing you to feel like a king or queen for a night.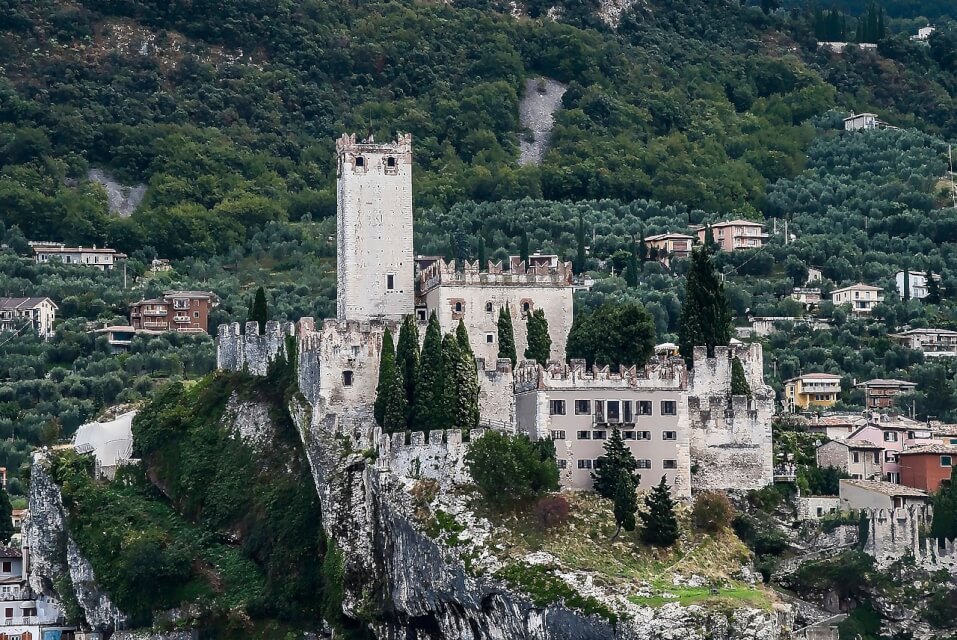 Of course, some of the most luxurious and idyllic castles of the world are situated in Italy, so if you're looking to stay in a castle, you should definitely start there. With everything from a castle stay for two to large family rentals that will accommodate everyone, here are just 6 of the country's most beautiful castle rentals:
Castello Claves, Stazzo
Staying in a castle is always romantic, but staying in one with panoramic views of Europe's largest active volcano, Mount Etna, is simply magical. Castello Claves, situated in Stazzo, is an Art-Nouveau castle that was built in the 19th century that mixes classic design with modern amenities such as a luxury pool.
The entire castle is available to rent and can accommodate up to 10 people, making it ideal for a family holiday or perhaps an intimate wedding.
Castello delle Quattro Torra, Tuscany
Castello delle Quattro Torra is an authentic medieval castle situated in the popular Tuscany. Perfect for those with a smaller budget, who don't want to rent a full castle, the Castello delle Quattro Torra offers the castle experience at a much more affordable price with Bed and Breakfast individual room rates available.
Don't be put off by lots of other guests though, the castle has just three rooms including a two-storey tower room, so you'll soon forget that there's anyone else near.
Castrum of Serrvalle, Veneto
This Veneto rental allows guests to rent an apartment in the main tower of the beautiful Castrum of Serrvalle. The apartment itself has a large living room, two double bedrooms and a large bathroom – all with beautiful mountain views.
The most exciting part of this castle rental though, is the fact that you get access to a private park with one hectare of land that includes an 'upside down shower'. Perfect for cooling down in the summer heat.
Tuoro sul Trasimeno, Umbria
Perfect for couples, Tuoro sul Trasimeno is a castle rental just for two. This little tower is small, sweet and ridiculously romantic. Decorated in traditional methods mixed with modern amenities, the tower has an unforgettable spiral staircase that leads up to the bedroom.
The tower also has its own private garden with barbecue and access to a swimming pool.
Castle Mago, Tuscany
There is nothing more luxurious than the Castle Mago in Tuscany. In fact, it's the former home of the Grand Duke of Tuscany, so this castle really is fit for royalty. The castle has 10 bedrooms, sleeping up to 20 people, and has staff staying at the hotel who provide housekeeping.
With its own private gardens, swimming pool and Jacuzzi, you can spend your holiday soaking up the Italian sun while enjoying panoramic views of the countryside, including Elba Island.
Palazzo Mannocchi, Petritoli
If you've always dreamed of an idyllic castle wedding, then look no further than the Palazzo Mannocchi in Petriltoli. Sleeping 70 people, the castle has 32 bedrooms, 16 bathrooms and two swimming pools, meaning it will fit your full wedding or family party.
Filled with both large communal areas and small private corners, you will never feel overwhelmed in this ancient castle. Plus, there are plenty of group activities that can be organised to keep everyone busy, including painting lessons and catered meals.
Please follow and like us: