How to Pack Light for a Trip around the World
Now that you are ready to explore the entire world in one fell swoop, you have to consider more dull aspects such as packing – after all you have to be wise when packing for such a long trip. Packing light means bringing the necessities without overloading yourself. Do you need that extra blanket? Probably not. You will have to leave some creature comforts behind as you get everything you need together for a fantastic trip around our fabulous globe.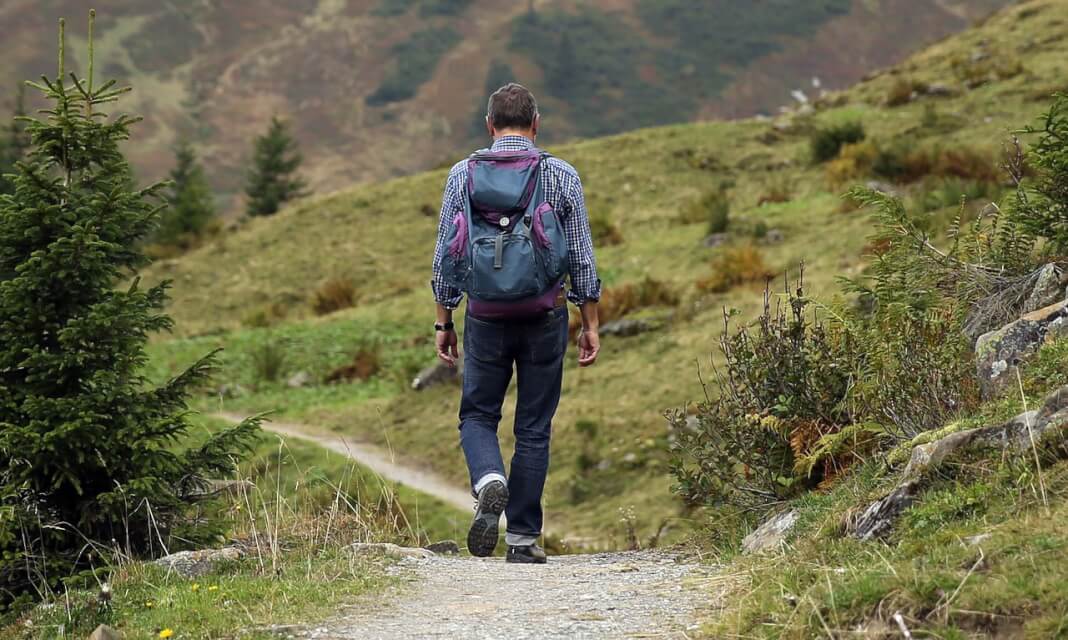 What tips and tricks can help you? What do you need to bring? We are going to explore that and more as we delve deeper into this article. Are you ready? Let's go!
Tips and Tricks
When it comes to packing light, especially for such a trip, Choosing the Best Travel Backpacks: A Step by Step guide says that you will have to ensure that you have the correct items and a durable piece of equipment in which to carry your items.
Luggage
For example, having a durable backpack that is big enough for what you need will help greatly. Having a backpack that has 30 to 40 liters of space is nice. Using a backpack is easier than using a suitcase because you can strap it on and it lets you be hands free, plus backpacks are more durable than suitcases, as well as lighter and can carry so much more.
You can even take along stuff sacks and other little bags to keep your items separated and intact. This way you can keep your dirty laundry separate from the clean, and keep your items that can leak into sealed bags that will prevent mess.
Navigation
You will also want to have navigation items to make sure you do not get lost. Having the best compass will make sure you know which direction you are going. Compasses are small and take up little space, so you definitely should have one, plus a map, in order to stay on point.
Of course, you can use the GPS on your phone or you can purchase another GPS device for your travels. The main idea is to know where you are going without packing a bunch of materials to help you get there.
Packing
One mantra that many world travelers live by is to take half of the clothing you plan on packing. You can easily find places in which to do laundry, so you really don't need to take along several pairs of jeans or a bunch of shirts. You can even find places to simply wash your clothes, like the sink or in other cleaner waters.
Packing light means taking along about 3 outfits; one to wear, one to wash and one that is drying. Remember to roll up your clothing. You can do so by using rubber bands. You can even roll up a whole outfit together to save space and be more efficient. Also, as we mentioned, using dry bags and storage bags will be a huge help!
Just In Case Items
If you keep thinking that you might need something "just in case", then don't bring it. It will be a waste of space and time to pack it. You can either later improvise if you truly need that item. Most of the time, you will just regret packing it and taking up extra space for other important items.
Items You Need
We will now go over a list of the important items you will need. Remember to take only the necessary items so as to not overload yourself or waste space.
Clothing
As we mentioned earlier, taking along 3 outfits will ensure you stay light as you travel. As far as what you will need, consider the following:
3 shirts
Light, thin rain jacket
Long sleeve shirt for colder days
3 pairs of underwear and socks
Good pair of hiking boots
UV or UPF rated hat for sun protection
Electronics
If you plan on bringing any electronics such as a tablet, laptop or E-reader, remember to have a case for it to be protected from damage. You will also need a universal plug adapter to charge your electronics in other countries. The following list will help keep you in order.
Laptop, E-reader, Tablet
Case for protection
Chargers
Headphones or ear buds
Plug adapter for use in other countries
Backup battery pack
Essentials
When it comes to the essentials, we are talking about a first aid kit, your passport, the best multi-tool money can buy, and the necessary items that could keep you alive. Consider your skin protection as far as a hat, sunglasses and sunscreen so you do not damage your body.
You will need items like batteries, a water bottle and a method of water purification. Other items include:
Dry bag that is waterproof
Multi tool
Batteries
Mini flashlight
Sleep sack
Any medications you take on a regular basis
Toilet paper
Chap stick
Towel
Bowl and eating utensil that can be reused
Toiletry case, stocked with items like razors, menstrual cup, toothbrush, and toothpaste
Remember, your first aid kit needs items like antibiotic ointment, pain reliever, tweezers, bandages and alcohol swabs. These items are small and won't take up much space and you will be glad you have them when you cut yourself or get a splinter.
Your toiletry case should also have only what you need, but items that will help keep your hygiene up to par. Adding deodorant, shampoo and body wash will help you stay clean.
Conclusion
Now that you are aware of a few tips and tricks, and have a good start on what items to bring, you can now successfully pack light for your upcoming trip around the world! Remember to stay safe and keep your more valuable items like your passport, money, and medications safe and in a spot where you can easily find them. While you may need to add or take away some of the items we have spoken about, you can still make a list that is specific to your needs and be able to confidently pack lightly!
Please follow and like us: