Top 5 Best Places to Visit for Rock Climbers
If your heart beats to the rhythm of rock climbing, and your soul aches for that next great adventure, we've got you covered. Today we'll bring to your attention five of the most beautiful and challenging places in the world where you can go rock climbing. These places are legendary for their beauty and for the amazing adventure they offer to anyone willing to try.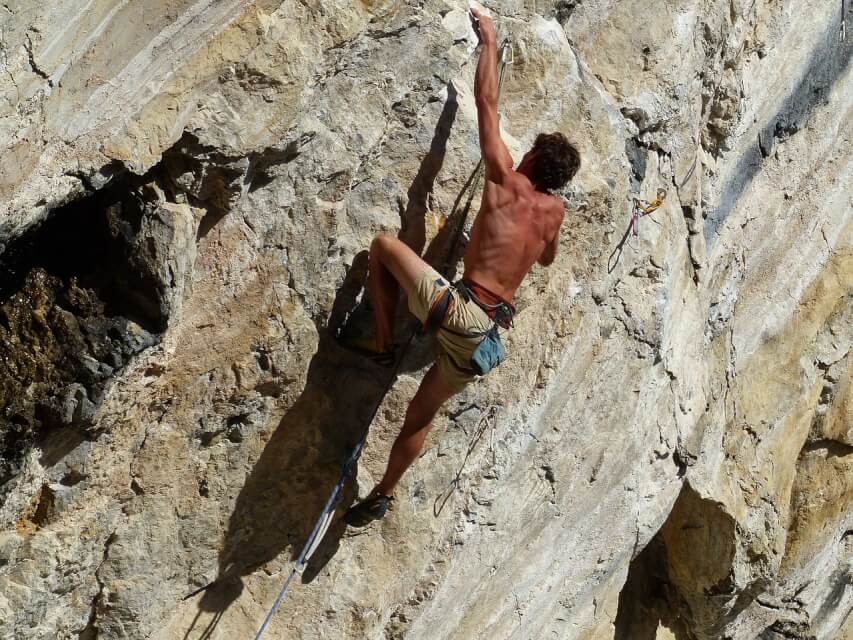 Red River Gorge, Kentucky
This location is one of the most beautiful places on Earth, especially if you're rock climbing during autumn. However, this sports climbing location is intended for experienced and competent climbers, if you're to follow the official direction. At the very least, you have to be in the company of an experienced climber before you venture off to Red River Gorge.
Still, there are lots of different routes you can try, even if you're a beginner. The vast array of difficulty levels is a point in its favor, but we recommend this spot mainly because it has close bolts and permanent anchors. This is why this gorge is a very safe, and traditional place for sports climbing.
That's what made it such a popular spot for rock climbers of different levels, with a tradition of almost 30 years. That means going there on a weekend is bound to help you make lots of new friends, so pack your rock climbing shoes if you want to meet new people and try your skills.
Wye Creek, New Zealand
Wye Creek is located in Queenstown, New Zealand, which already is renowned as one of the biggest adventure centers in the world. This is one location you can't miss out on if you're a rock climbing aficionado seeing as it holds a climbing festival each year in January.
Plus, this is another sports climbing location, and it's on the inexpensive side of the spectrum too, considering all the climbing routes and amazing scenery. And don't forget that Wye Creek is a good location for hiking too. Accommodation is easy to find in Queenstown, but you can't camp there because the land is privately owned.
We love the landscape you can marvel at. The cliff you're going to climb has a perfect view of a glacial lake, and it even has beginner-friendly routes. These are mainly classic routes, with an onsight lead style.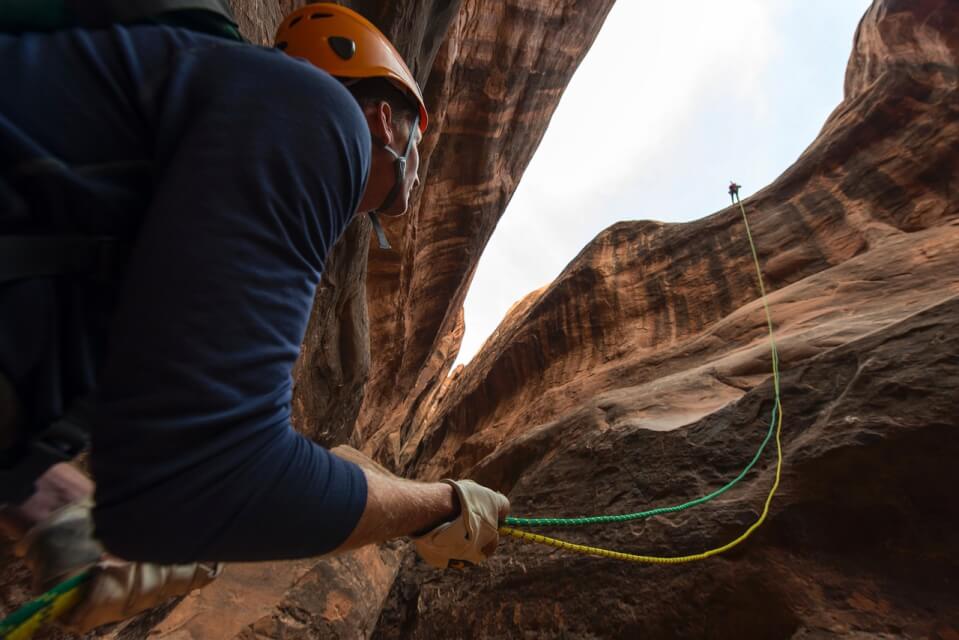 Kalymnos Island, Greece
Here's another great sports climbing location you can't miss that has its very own annual climbing festival too. That means it's definitely worth considering since it's a place deemed worthy enough by professional climbers to show their abilities.
So you'll meet lots of challenges here because the landscape never stays the same. It's not an easy route, but you'll find enough pockets and vertical grips to keep you safe. The wide variety of angles is another strong point, but the bolts are close together and the routes are considered safe enough.
The walls are a pleasure to climb courtesy of the great combination of limestone and tuff from the nearby ancient volcano. Speaking of which, this is another great attraction in the area.
Just like the other two spot before, this one is suited for different levels of expertise too. You won't get bored if you're a veteran, but you won't try to quit if you're a beginner. Plus, all the people there are friendly and eager to lend a hand.
And don't forget the awe-inspiring Greek landscapes that combine cliffs and the Aegean sea, in a warm, Mediterranean weather. You'll even get the chance to explore the caves there or travel to the other nearby Dodecanese Islands.
El Potrero Chico in Nuevo León, Mexico
Our tour around the world continues with the El Potrero Chico, that's a well-known National Park in Mexico. Located on the outskirts of Hidalgo, this is hands-down one of the best spots for climbing. That's because the limestone cliffs render convenient tracks for both beginners and experts.
The routes have different angles, from steep to moderate, and the rocks are sharp enough to allow you to find fast holds. However, being so sharp means you'll have to watch out for potential cuts.
But even if you can't find a natural pocket to grab, the limestone makes it easy for you to carve a new grip, provided you have the best Swiss army knife with you. The spires are a delight too, and it's worth noting that some of them can even reach 2000 feet.
The style you'll adopt is mainly face climbing, that's easy enough regardless of your expertise level. You can take guided climbs too, which is definitely a perk for beginners. Since the landscape favors multi-pitch climbing, this is generally what will be taught there.
We love how easy it is to find accommodation there too. The staff is so friendly, they can even pick you up from the airport, not just find you comfortable lodging.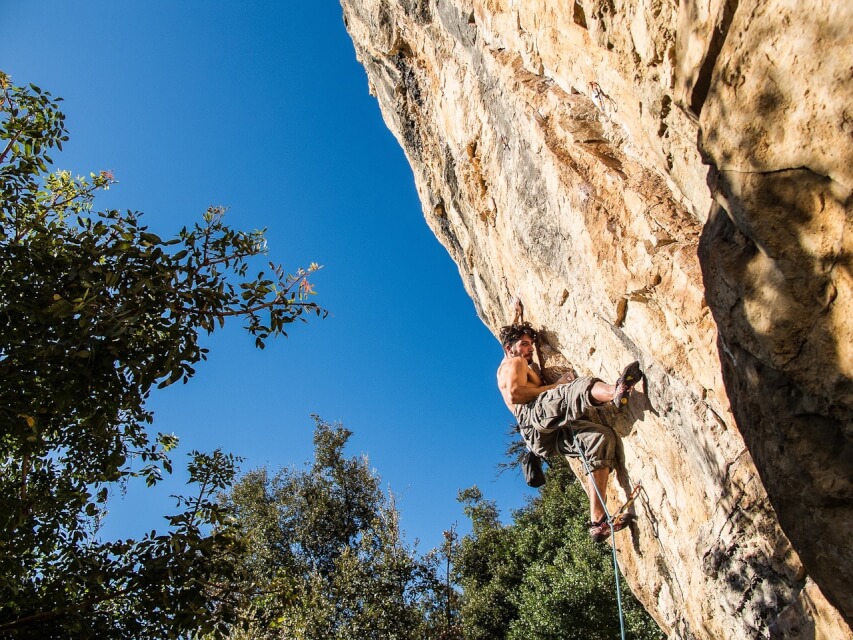 Moab, Utah
This terrific spot is located in the Canyonlands, Utah, which means you'll bask your eyes and feed your soul with the majestic sandstone desert towers. You can quench your thirst for adventure with splitter crack climbing, and the routes have become legendary.
We like the vast array of routes you can try, either face, slab or crack. And the best news is that they're just a 5 minute drive from the town. You can even do bouldering and try the steep bolted routes there.
Indian Creek is in the South part of Moab and it's renowned for crack climbing. Mill Creek offers bolted and mixed routes, and you should need a rack as this is a sports climbing location, which isn't intended for beginners. The Potash Road offers different routes, cracks, face, and slab all mixed together, while Kane Creek is great for average-difficult crack climbing.
Where will you go?
With that in mind, which spot are you going to choose? Did you go rock climbing in one of these locations? If so, we're really curious what your feelings are about that. And if you have other suggestions of amazing rock climbing spots, the comments are right below.
Please follow and like us: