5 Must Visit Beaches In Puducherry During Family Vacation
Puducherry is a small coastal region in the south of India, where myriad colors simultaneously blend and stand out to astound its visitors. Sandy beaches, the warmth of the sun, and clear skies welcome you to this tourist heaven, where family vacations are always a hit. Puducherry is known for its coastal charm, French aura, delectable cuisine, and gorgeous beaches. A few days in Puducherry with family can bring you closer to each other and give you that much-needed relief from the exhaustion of city life. Among various places to see, beaches in Puducherry form the most amazing category of tourist spots to visit.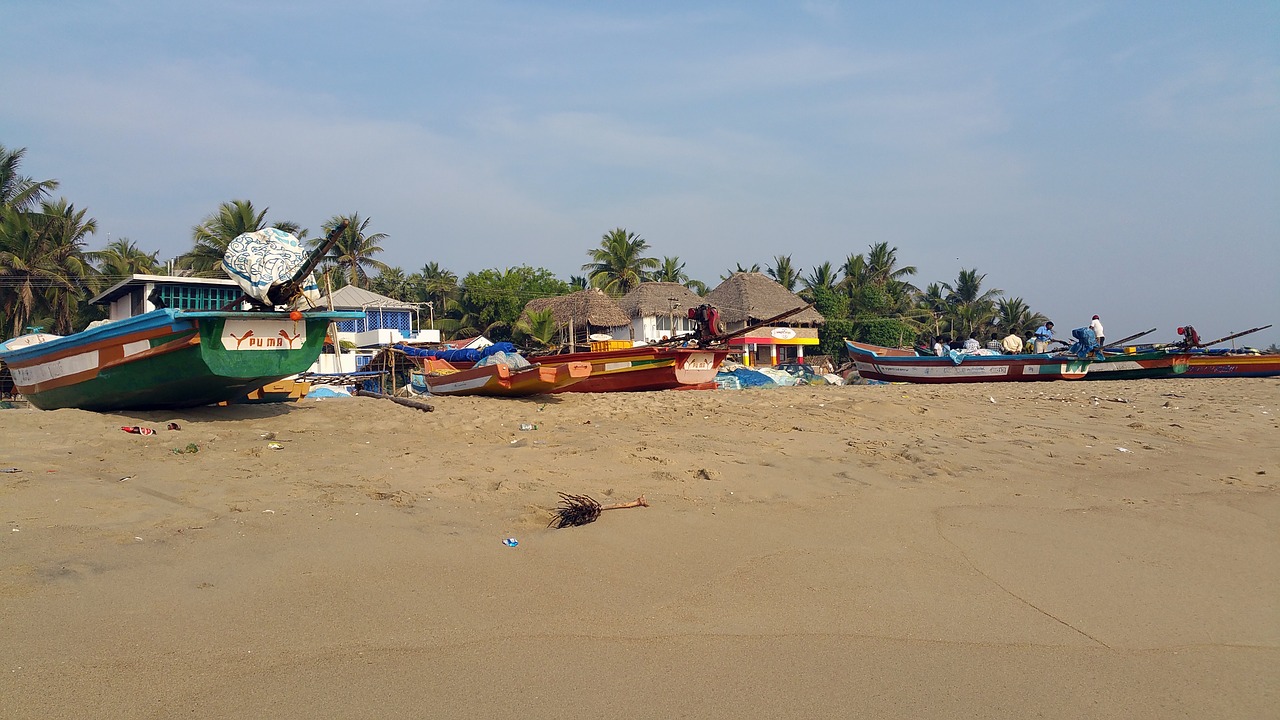 Following is a well-curated list of those five beaches in Puducherry that you must visit with family when holidaying.
Paradise Beach
One of the cleanest beaches in Puducherry, Paradise Beach is aptly named. There are changing rooms on the beach if you want to go swimming or change after playing beach volleyball. Just lounge on the sandy beach or make sand castles with kids, Paradise Beach is ideal to spend some quality time with family. When here one must-do thing is to enjoy backwater boating.
Karaikal Beach
One of Puducherry's pristine beaches, Karaikal Beach is perfect for swimming because the water here is clean and shallow. The beach offers plenty of opportunities for water sports such as kayaking and canoeing. Come with your little ones here to have a memorable day playing in the sand and just unwinding. One thing you must do here is to try your hand at canoeing.
Serenity Beach
True to its name, Serenity Beach is ideal if serenity is what you seek. When you want to mingle with other people, there are vibrant cafes on the beach that provide ample prospect for fun. If you are here during your vacation in Puducherry, do learn surfing in the sea under professional guidance.
Auroville Beach
Known for being exceptionally pretty with seashells strewn all across, Auroville Beach certainly comes among the best beaches in Puducherry. One of the best things to do in Puducherry is to simply walk barefoot on sand and collect seashells, and you get to do just that here. When here, do wait until night to watch the gleaming Puducherry lighthouse.
Promenade Beach
One of the rocky beaches in Puducherry, Promenade Beach is great for relaxing in the evening when vehicle entry to the front is banned. Sit here with family and relax at the sea-facing cafes while sipping on a refreshing beverage.
Where To Stay
Club Mahindra Puducherry resort is one of the best resorts in Puducherry, where you are offered comfortable studio apartments with lots of activities within the resort for everyone. These rooms are equipped with a host of modern amenities for your comfort. Here, you can have the complete coastal holiday experience with food to die for along with holiday activities that will keep you entertained.
Plan a vacation with Club Mahindra today & have a memorable and pleasant stay at Puducherry resort in Tamil Nadu with family.
Also, read through these Club Mahindra reviews of Puducherry resort & get a sneak peek of why our members love vacationing at this resort with family.
Please follow and like us: