What UK City Does The Best Indian Food?
There isn't a more popular type of meal to go out for with friends than getting a curry. Indian food is one of the most popular types of cuisines in England, and is a perfect way to get together with friends and try out new flavours and spices. But, when it comes to getting the best curry in the United Kingdom, which cities rate highly?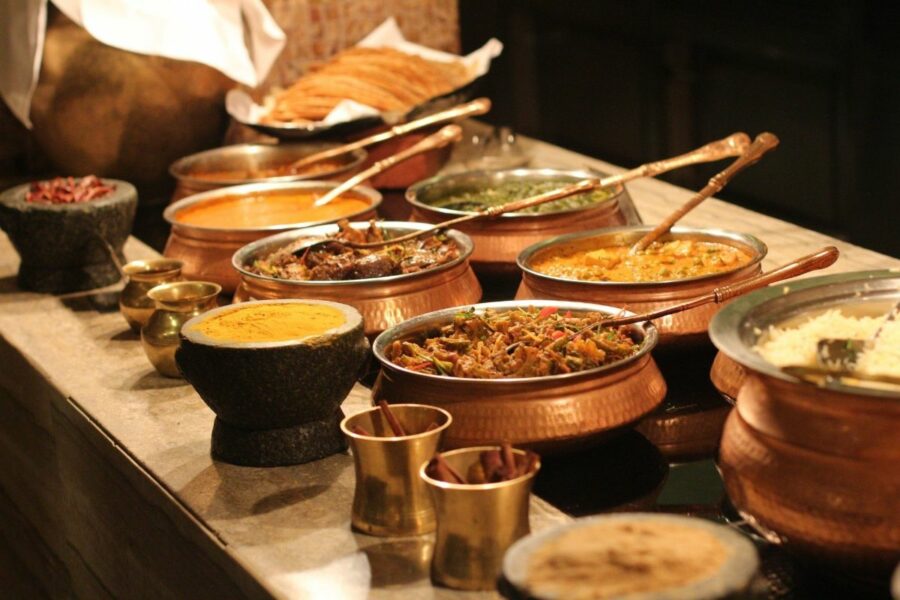 Birmingham
It would be very hard to start anywhere else in the United Kingdom when it comes to getting the best curry than Birmingham. There are so many options when it comes to Indian options in the second city that visitors to the city can often feel overwhelmed when it comes to the question of where to go.
Fortunately, Alex, who reports for a Birmingham-based blog, has recommended a number of the leading curry houses in the city that will appeal to all visitors. In truth, there isn't a wrong place to go when it comes to Indian restaurants in the city, as each will have a unique flavour that is sure to get the juices flowing. However, if you want to feel like a celebrity, Tom Cruise was recently seen eating in Asha's. 
Leicester
Leicester was named the best city in the United Kingdom for curry back in 2006, and there are still a number of excellent options available to those looking for fine Indian dishes. Santhi Restaurant is one of the leading establishments in the East Midlands city, while Spice Bazaar and Nawaaz Indian Restaurant also rank highly when it comes to an outstanding Indian meal.
Nawaaz may be the preferred option for many, with all the most popular curries offered. There are also set meals available here, with a one-person set cause available for £15. Meanwhile, bigger groups of four plus could pay for the set meal, which is priced at £56. Kayal is another must-try Indian experience in the city, with a five-course Christmas menu available from £29.95. Meanwhile, the Christmas menu for three courses is served between noon and 3 pm and is just £19.95.
London
London also has a great reputation for offering an excellent selection of Indian restaurants. That will be expected due to the city being so culturally diverse. There is a mix of long-standing curry houses in the UK capital, as well as new and exciting restaurants that have recently opened their doors for the first time. Aladin Indian Restaurant is one of the most popular long-standing curry houses, while those looking for a night out in a glamorous curry house shouldn't look past Gymkhana.
The restaurant is spaced out over two floors, but booking is still encouraged to avoid disappointment. Visitors can either opt for the two-course option for £25, or pay £30 or £35 for the three and four-course options, respectively. The three main dishes to select from are the methi malai mutter paneer, chicken butter masala and the pork cheek vindaloo. However, regardless of the option that you go for, an unforgettable dining experience is sure to be achieved.
Please follow and like us: