Traveling to Hong Kong for the First Time? Here's What You Need to Bear in Mind
Hong Kong is a global city that still carries significant cultural allure. From iconic skylines, country parks to tons of attractive places, Hong Kong offers a comprehensive travel experience. You can check the flights to Hong Kong and before that you must know what to expect in this foreign land. Below are highlighting some of the things that will help in making your trip comfortable. You can also try yacht in Cancun with chef to have the best adventurous trip.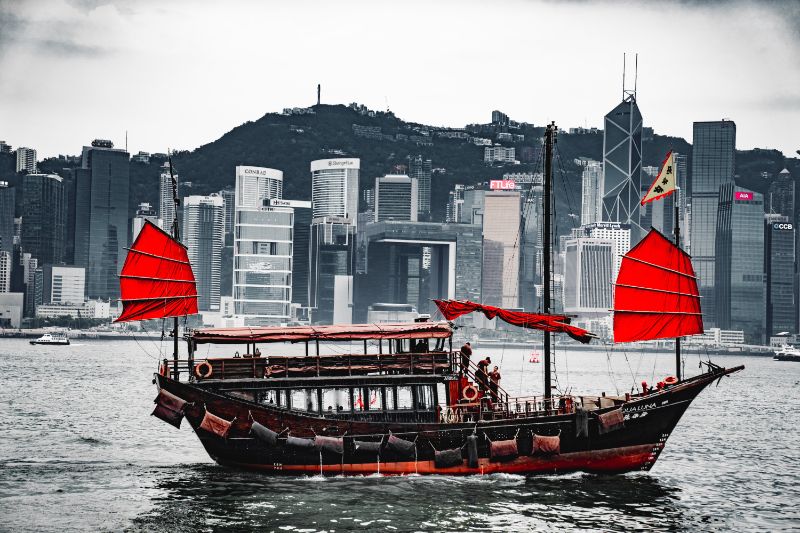 Buy an Octopus Card
This is a prepaid card that comes in handy while paying for public transports such as business, trams, ferries, etc. additionally; you can also use this card in fast-food restaurants, vending machines, and many other shops.
Ensure to keep the card topped up so that you can tap and pay around the city. You cannot use this card in taxis yet, but there have been speculations of introducing octopus card for taxis as well.
Enjoy the Free Enter in Museum on Wednesday
Hong Kong features some of the greatest museums you will ever see. And, what is even better is that you don't have to pay to explore these museums, Hong Kong Museum of Art, Hong Kong Museums of History, Hong Kong Heritage Museum, Hong Kong Racing Museum, Dr. Sun yat-sen Museum, and Hong King Space Museum, all offer free tours on Wednesdays. If you want to explore the history of this country while saving money, then clear your Wednesday for free exploration in Hong Kong.
Tipping is Not a Big Deal
Contrary to the US, tipping is not a big fuss in Hong Kong. Restaurants charge you with a 10% service charge, which is revealed on the menu. If the service was excellent, you could pay extra, but it is not expected.
Moreover, taxi drivers also don't expect tips; and it is up to you whether you like to pay extra or not. Taxi drivers here are quite temperamental and they often deny to offer services if you are going to far destinations. As soon as you hail the taxi, sit inside and then tell them where you want to go, this makes it difficult for them to refuse.
Be on Time for the Transfer
The shuttle at the Airport for seat-in-coach will only for 10 minutes, and the private transfer facilities will wait for 20 minutes. SIC services start from 7:00 am runs till 9:00 pm.
Private transfer services, on the other hand, works from 5:00 am to 11:00 pm. Note the gate number on your voucher, and that is where you have to go to catch the transfer facility.
Documentation
Ensure that you carry your passport, valid Hong Kong visa, if needed, tickets, and travel agent details with you all the time. You must also take two passport-sized pictures that are recently clicked for your visa on arrival forms. Moreover, your passport should be valid for a minimum of the six-month ad have a blank page on it.
Book the Hotels in Advance
Accommodation in Hong Kong can take a big chunk of your budget. If you don't have to spend excessively on accommodation, you should try the guesthouse. There are plenty of clean, well-maintained, and air-conditioned guesthouses available in the country.
Here you will find hotels for every budget. You will find plenty of decent hotels in reasonable budgets. The hotels will ask you for a refundable security deposit, which is paid to you during the check-out.
Cuisine in Hong Kong
There are approximately 10,000 restaurants and plenty of street food stalls in the country, and a majority of them provide Cantonese dishes. Even with so many dining options, a lot of them might feel foreign to you. Here are some tips that help in this section –
Leave some food at the end of each course. This is a gesture that says that you are satisfied with the food, and the host has provided you with adequate quantity.
Always keep tissues with you because a majority of places, especially street stall, don't offer them.
Learn to eat with chopsticks as many small restaurants don't offer forks.
Most teas are served unsweetened. You can add the sugar based on your preference.
You must already have Googled the name of places where you should visit during your trip. But above are some tips that will help you in ensuring that you are more aware of the country, thereby making your trip seamless.
Please follow and like us: