Train Travel in Central Europe: Things to Know
It is not surprising that travel bug has caught this generation. Lately, train travel in central Europe has become the new trend among people filled with wanderlust. Europe all over is a mesmerizing continent. With picturesque landscape, endless greenery and beautiful countryside it sets up a perfect travel destination.
It is a known fact, that trains are the most pleasant, comfortable and fun way to travel across Central Europe. All the major and most of the smaller cities are connected by the rail network. It is extremely feasible for train travel in Central Europe to be your only form of intercity transport. Overnight trains also exist in some places, however, the daytime train journey through the Alps is a trip highlight. Let us help you understand about train travel in central Europe!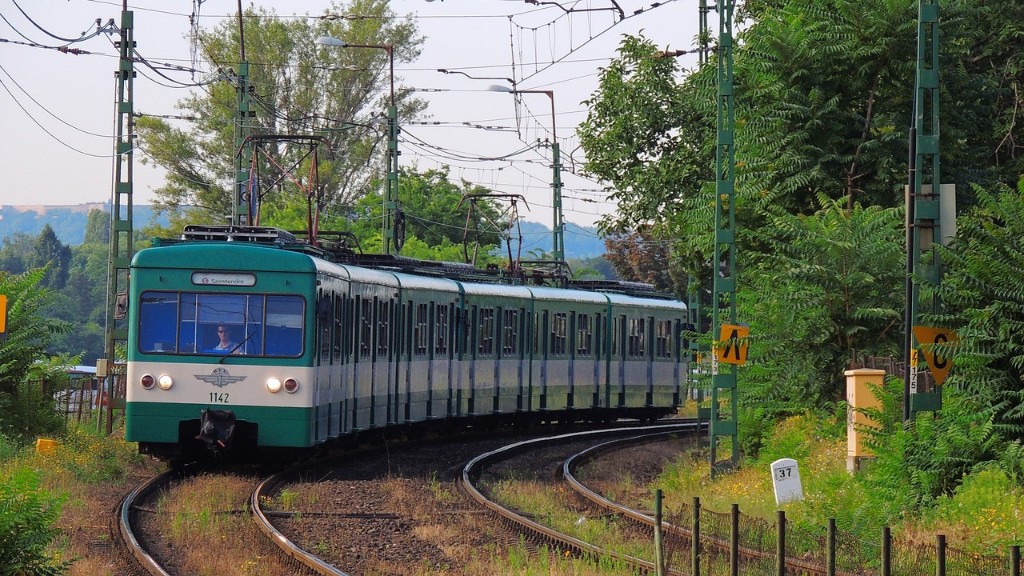 Most trains in Europe have contemporary and aeroplane like layout. However, they are known to come with first and second class cars. The first class chair cars are known to be more comfortable and expensive compared to the second class. The longer routes across the continent have dining cars, however, recently they have been replaced with snack bars and mobile carts. It is important to know, that during peak season such as summers getting a seat gets difficult. Book your seats in advance especially on the busy routes.
Additionally, it is important to note that long-distance Central European trains sometimes split en route. Therefore, make sure you are in the correct car during train travel in central Europe. Tickets for the train journeys can be easily booked online. Also, most railways offer free smartphone apps that make tickets booking easy as well as help traverse through train schedules.
The hippie environment of Prague and the splendid monuments of Vienna are sights to behold. If you are traveling across central Europe, then you should certainly include these two capitals. Apparently, traveling between these two destinations is easy, affordable and fast. In case, you are beginning your journey from Prague, then the fastest and most comfortable medium is EuroCity Train. The train from Prague to Vienna will take 4 hours and 25 minutes. Moreover, Euro City train is a modern and luxurious train. It travels eight times per day. Also, it is important to know, that if you have a Eurail pass, you can simply board this train. Make sure you book your seats if you are in a group travel during busy seasons.
Basically, Eurail is known to promote the hop-on/hop-off any train aspect of their passes. However, when it is about high-speed trains things are different. While German ICE trains may be boarded at freewill, French TGVs certainly require a seat reservation. As they are not always available to pass holders on all trains. Also, high-speed trains like Thalys trains require hefty surcharge from pass users.
Budapest is the capital of Hungary. It is another very beautiful and exciting city in Europe known for its history and mesmerizing architecture. After you are done visiting the beautiful tourist destinations of Prague and Vienna, plan a trip to the nearest Budapest. The best Vienna to Budapest train is Railjet high-speed train. This is another modern and luxurious train which will get you to your destination in just 3 hours. In order, to travel hassle-free make sure you check out the timetable on their websites. Also, it is important to note that if you are traveling with a Eurail Pass then there is no need to buy a ticket. There is a small reservation fee which you need to pay. It is highly, recommended that you reserve your seats in advance as there is a lot of rush during peak seasons.
Croatia is one of the neighbors of Hungary, hence it is pleasurably easy to travel from Hungary to Croatia, and more so if you are travelling from Budapest. There are many direct trains per day from Budapest station to Zagreb. Most of these journeys, take between 6 and 6 and a half hours. Croatia's capital and largest city, Zagreb is known for its Austro-Hungarian architecture, However, its laid-back attitude reflects its Mediterranean neighbors. The eclectic mix of cafe, enchanting churches and medieval old town justify why Zagreb, locally is known as Little Vienna.
Journeys can be made very easy and comfortable if you plan them in advance. The trains are in abundance and booking them prior to your journey will also be highly beneficial. Most of the people, prefer flying when they plan a trip. Although, it is imperative to note that journey across Europe is splendid and wonderful if you choose to do so by train. Using this mode of transport you can easily traverse through mountains, scenic landscapes and beautiful towns.
Please follow and like us: