How to Travel Luxuriously on a Budget
Budget luxury travel is not an oxymoron; it is possible to enjoy luxury travel without spending a fortune. This allows you to get more out of every trip, and you can afford to travel more often. Furthermore, budgeting doesn't mean that you can't get the best out of your trip; it just means you have to think out of the box and do things a little differently. If you know where to look, and avoid some of the common mistakes people make when travelling, you'd be surprised at the amount of money you could save. In this article, we're going to give you a few tips on how to travel luxuriously on a budget.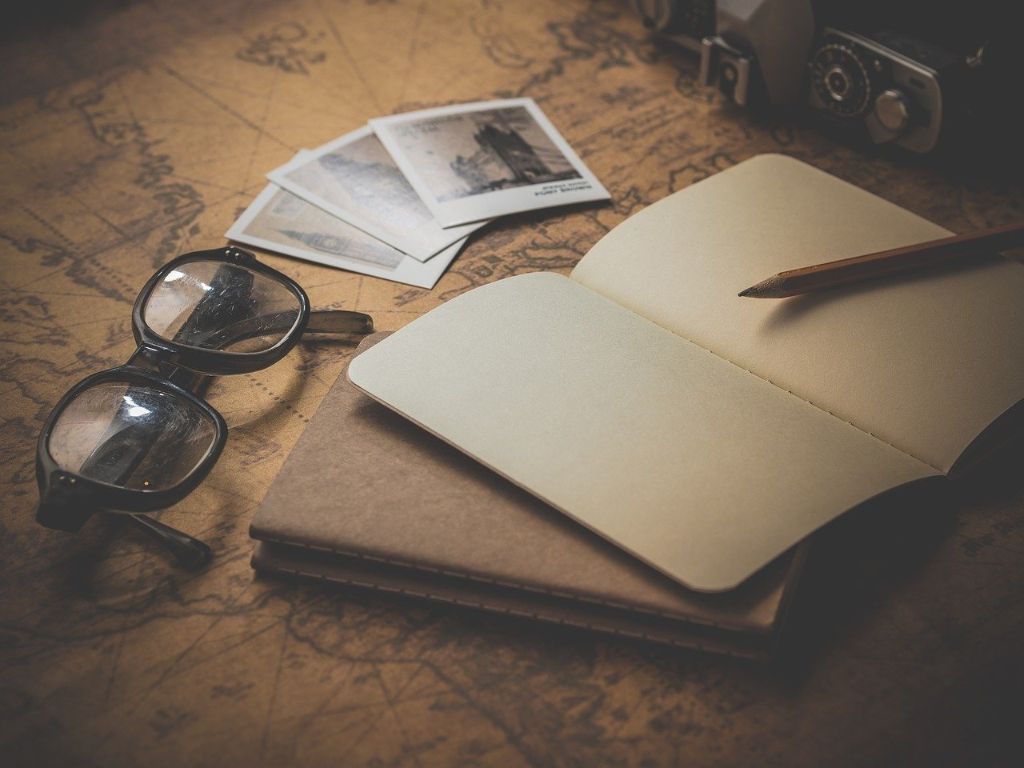 Budget Before You Go
Luxury travel is often defined as carefree, but you can enjoy your trip without guilt by budgeting in advance. This means planning for your travel and entertainment expenses and how you'll pay for everything.
Try to save up enough money to pay for everything you want to do, and adjust your travel plans so that you won't have to rack up debt. Visit www.ivahelpline.co.uk to clear your debts within an instant. You are then free to enjoy the trip without worrying about how you'll pay for it when you get back. This is similar to the "leave your wallet behind" freedom that comes with an all-inclusive trip. However, you don't have to go to an all-inclusive resort if you don't want to.
Consider carrying an amount of cash that you are free to spend however you want. You can then plan a day or two where you give yourself permission to buy whatever you want, limited only by however much cash you brought. It is guilt-free spending!
Plan Your Meals
First class dining is one of the hallmarks of luxury travel. Consider saving money by eating at those fancy restaurants for lunch rather than dinner. Prices are lower, but you enjoy the same atmosphere and menu. If your hotel offers free breakfast, take advantage of it. Consider stocking up so you can make your own meals, though this is much easier if you're renting a hotel room with a kitchen or staying in a rented apartment.
This is why you have to consider lodging options as well. If you're going somewhere where the food is particularly expensive, a serviced apartment might be a better choice as it will give you both the opportunity to cook at home, but entertain as well.
Use Your Credit Card Perks
This is the best time to take advantage of travel miles and other perks your credit card may have. For example, holding the credit card may be enough to get you access to the
airport lounge. Or you could take advantage of free museum days for card holders. The travel miles could be redeemed for discounts on hotels, taxis or event passes. You might be able to redeem credit card points or travel miles for free travel via a ride-sharing pass.
Get Upgrades on the Cheap
Consider bidding on an upgrade of your airline tickets. You don't even have to have frequent flyers to take advantage of this option. For example, airlines often hold auctions for business and first-class seats, so you could get an upgraded seat for a few hundred dollars. On the other hand, you could leverage your airline miles to get a nicer seat, too.
Another option is travelling with regional airlines that compete by making travelers feel like they're travelling in first class. Regional airlines like Porter, for instance, offer better comfort because this is how they compete with the big airlines. They not only offer free snacks, but free beer served in real glassware. They have spacious seats with plenty of legroom, and because their aircraft don't have middle seats, you'll never be sandwiched between two other travellers. If you want to learn more about Porter airlines or book flights, you can visit flyporter.com.
Be Smart with Your Splurges
What is your definition of luxury? What do you really want on your luxury vacation? Pay for those little things that matter most to you. For one person, it is having dinner at a Michelin starred restaurant. For another, it is a hotel room with a balcony. Pay for that massage or visit to an authentic ethnic coffee shop, but don't waste your money on other things. Be deliberate with the choices you make to enjoy that little touch of luxury and save money everywhere else.
Look for Discounts
Whether you want to see a show at the theater or visit world-class museums, hit the web and search for discounted rates. When you find a good price, book it in advance. In fact, you might save money just by booking your tickets in advance. This will also help you avoid long waits to buy tickets when you're on vacation.
Another way to save money is by buying a city tourist card. Most major cities have a city tourist card. These cards allow you to go on tours and enter various tourist attractions for free. However, you need to read the fine print. You don't want to show up somewhere and be surprised that you have to buy an additional ticket, because the city card doesn't cover that event. Compare the costs of the venues you want to visit with and without the tourist card, so that you don't buy one if it won't save you money.
However, the tourist card may save you money on other things. For example, city tourist cards may give you free access to public transportation. Note that city tourist cards or passes are good for a set time period. You can save money by walking as much as possible, too.
Choose Your Destination and Travel Date Carefully
In theory, you can save a lot of money by choosing a cheaper destination. For example, see Greece instead of Corsica. If you're open about where you go, choose a part of the world where the exchange rate is significantly in your favor.
What if you're set on a particular destination? You could pick the less-traveled cities in a country, enjoying the culture at a much lower price than the touristy cities. You could also avoid travelling during the peak tourist season. This will save you money on your plane ticket as well as your accommodation.
Indulge in the Little Luxuries
Don't make the mistake of assuming you have to spend a fortune to feel like you're living in luxury. You could pick up fresh flowers for your hotel room if the hotel doesn't provide them. Buy small containers of salon products to use on vacation. Enjoy a single bottle of good wine. Spend an evening in a coffee shop people-watching. Determine what experiences would enrich your life, and find affordable ways to indulge them.
Research Free Activities
Research free attractions and events at your destination before you go. Many museums, parks, art galleries and religious sites are free to the public. A side benefit of this is how many of these sites are picture-worthy.
There are a number of tips and tricks that allow you to enjoy a luxury trip no matter where you want to go without spending a fortune. All it takes is a little planning and prioritizing so you can do what you want to do.
Please follow and like us: