10 Of India's Great Cycling Destinations
Airplanes carry men on their back. Cars and trains make everyone robots in their enclosed casing. But the half-flesh half-steel vehicle, commonly known as bicycle, knows no bounds. Just the pair of pedals offers you the best way of exploring. There's no windows to block the air, no fumes to cover the scented smell. Also, you are running your own journey at your own pace. Experimenting different roads and meeting locals are the easiest when you are under your own steam.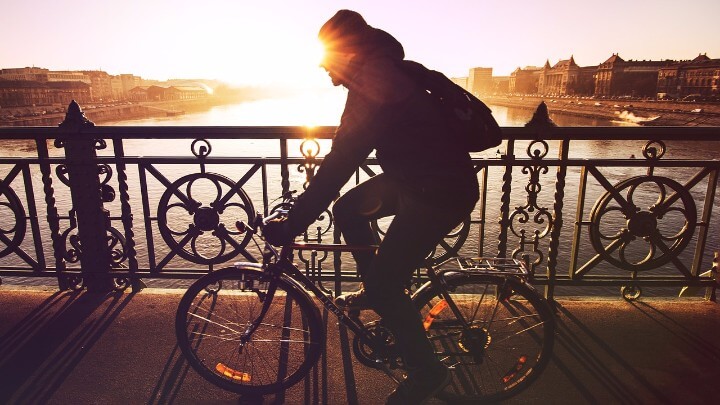 Healthy trips aren't a trend. Yet a spark of fitness has hit a lot of places in India, inspiring a lot of cycling enthusiasts to explore the place on two-wheelers. Imagine the feeling travelling slowly on a cycle and seizing every possible moment that come across. Chuck it. You won't realize it until you actually do it. But for doing it, where do you start ? Which place can actually offers you the best cycling trip ? Let's find out!
Hampi
Go anywhere in Hampi, the sign boards would help keep you go places – eradicating the need of tour guide or taxi booking hassles. Hire a bicycle at ₹75 for a day near the Orange restaurant off the Virupaksha Temple and explore the place on your own. The roads are well-maintained, with eateries to keep tourists pumped up. A tip, the coconut water serves as the best energy drink for all riders.
Pitstops – Virupaksha Temple, Queen's Bath, Lotus Mahal, Sasivekalu Ganesha, Hampi Bazaar, Krishna Temple, Lakshminarasimha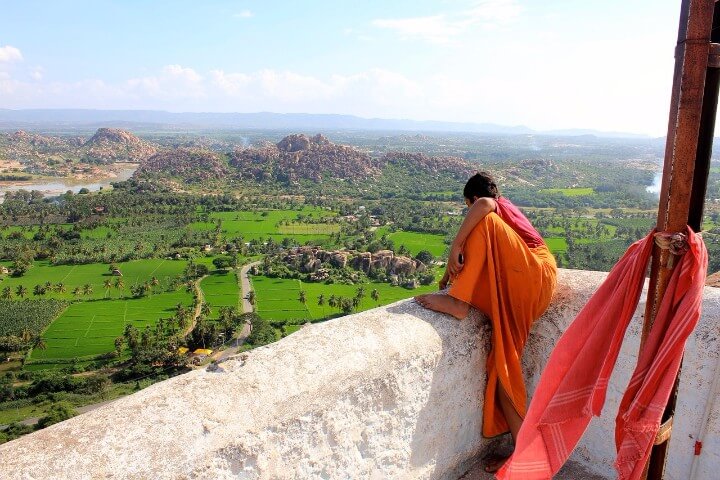 Majuli island
Riding a bicycle alongside the river in Garmur and chasing the river till it's end will definitely amuse you. It's not just the spectacular view, but you would be accompanied by lot of migratory birds. The perfect time to ride there would be right before sunset. You could also take your cycle into the villages, park your cycle at a Mishing tribe resident house and spend time with them. And trust me, they're super friendly. You will have a ball. The cycles are easily available at ₹100 for 1 day. A tip, tour the mysterious land of Satra on your cycle. It's one of those things to tick off your bucket list.
Pitstops – Garmur, Ural Restaurant, Village
Goa
There's already enough paparazzi about Goa being forever-in-demand tourist destination. Have you ever thought of exploring the beach coastline on a cycle ? Slow down for a while. Range over amazing routes such as Querim on northern border to Polem on the southern border of Goa, cycling around Portuguese houses in Coco beach. You can ride almost everywhere depending upon your stamina. They're are available for a dirt cheap price at ₹100 per day.
Pitstops – Carambolim Lake, Panjim, Old Goa, Mandrem
Coorg
Being a hill station, it is the perfect place to go slow and ride along the hilltops, more like swaying into the amazing scenic view. There are many tours exclusively for cycling trails inside the Western Ghats and small forests as well. One of them rides you from Coorg to Kochi on a cycle. Isn't that a fabulous site for transiting from mountains to backwaters ?
Pitstops – Madikeri, Somwarpet
Udaipur
The 'City of Lakes' not only has great palaces but also has an adventurous side to it. This blend is a huge bonus for cyclists visiting from all across the world. Indulge in the short cycle ride around lakes in a loop and traverse the small rural areas the way you want. Also discover variety of birds like peacock, kingfisher, egrets, etc on the go.
Pitstops – Lake Pichola, Fateh Sagar, Badi Lake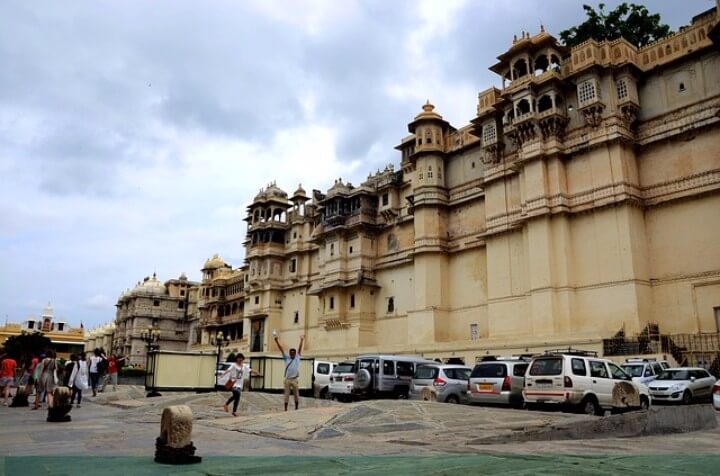 Orchha
A subtle place with a historic relevance makes it an ideal destination to have a slow-mo time with the temple ruins. Ride along the Betwa river, go through the civilians houses which are well-maintained till date and hop onto the forest area. You will find the existence of this place on the go!
Pitstops – Jehangir Mahal, Raja Restaurant, Chattris
Pondicherry
Tour de France in Pondicherry can let you experience the city like a French local. Going through the French Rui (street) and cycling along the Promenade beach is an overwhelming activity. Cycles are available for rent off the Bakers' street.
Pitstops – Promenade, Pondicherry Museum, Auroville Asharam, Church
Kochi
The early morning ride to the old town of Cochin is the best local experience – Covering the forts, cafes, small streets on your pedals and greeting the fisherman along the coastline. Do not forget to stop at local churches, monuments and places serving the best Kerala cuisine. DTPC (District Tourism Promotion Council) organizes regular tours in this cycle-friendly city.
Pitstops – Fort Kochi, Mattancherry, Kannamaly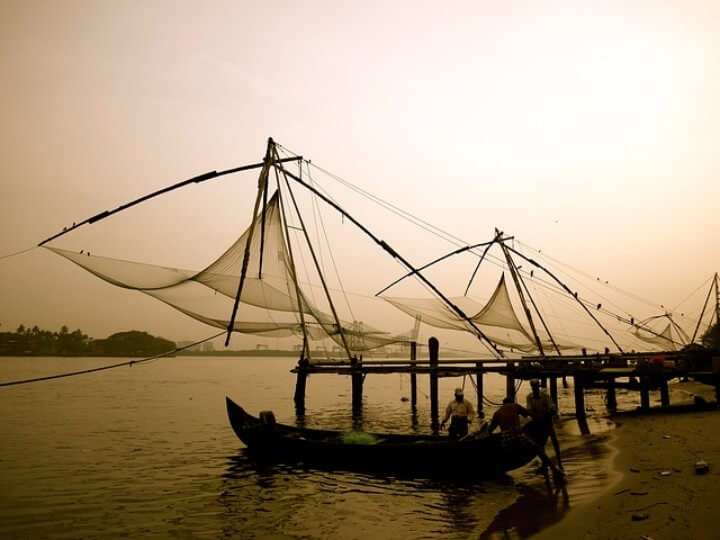 Mumbai
The Queen's necklace (Marine Drive) looks brilliant from the plane. Riding around this may sound freakish, but is thrilling. Not only this, but there are midnight cycle tours where people ride on the Bandra-Worli sea link as well. So how about twisting the way to commute in the city of dreams, well, fun!
Pitstops – Marine Drive, Bandra Worli Sea Link
Ladakh
What could be a better expedition than riding on the highest motorable road in India, well, nothing! Race against the serenity of Ladakh, ride across pins and take your adventure ride to next level. The cycling enthusiasts can opt for a tour from Manali to Leh. Put on the prayer flag and explore.
Pitstops – Khardungla Pass, Shanti Stupa, Shey, Zanskar, Lachalung La Pass
Try this new angle to travel, you will appreciate the adrenaline and enjoy the ride.
About The Author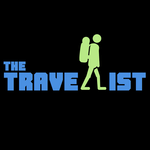 Soham, Ajitesh and Rohit are three travel geeks fueled by the spirit to explore. They are not nomads or vagabonds escaping normal routine but impulsive travelers exploring the diversity of nature, food and people in different parts of India. To further their passion to travel, they engage travelers all across the country to share their cultural and culinary experiences with the world. Their goal is to uncover the beauty of places that are seldom written about, the untraveled paths.
Please follow and like us: