Hotel Review – Turyaa Kalutara
If you're visiting the exotic land of Sri Lanka, be sure to stay at Turyaa Kalutara. It is one of the most stunningly beautiful hotel locations. Situated on the ocean, you can't go wrong with the white sandy beaches, blue skies and depths of the ocean.
Not only is the outdoors amazing to look at, but the Turyaa Kalutara offer some of the best amenities you are going to find. When you are visiting, be sure to book your room—you'll be glad you chose this location to celebrate your vacation.
LOCATION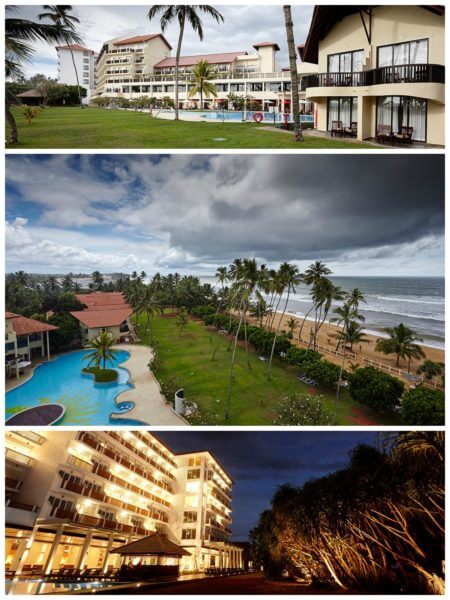 The premiere hotel location is set on the backdrop of 6-acres of ocean-front beaches. When you see the breathtaking views afforded by the setting, you'll wonder why you don't plan every vacation here!
Kalutara is a large town in the western province of Sri Lanka. It was once a spice-trading mecca, but now is known for its sandy beaches, resort areas and Buddhist centers of meditation. Most of its historic buildings date back to the 1800's, which makes their historical significance and interest that much more exciting.
Setting the Turyaa Kalutara in the city of Kalutara was a stroke of genius. Not only can you have a fantastic vacation in one of the most beautiful beach locations in the world, but you can also explore the rich history of the land. There are plenty of tours, both guided and self-guided, to give you a true taste of what life is like in this exotic location.
THE ROOMS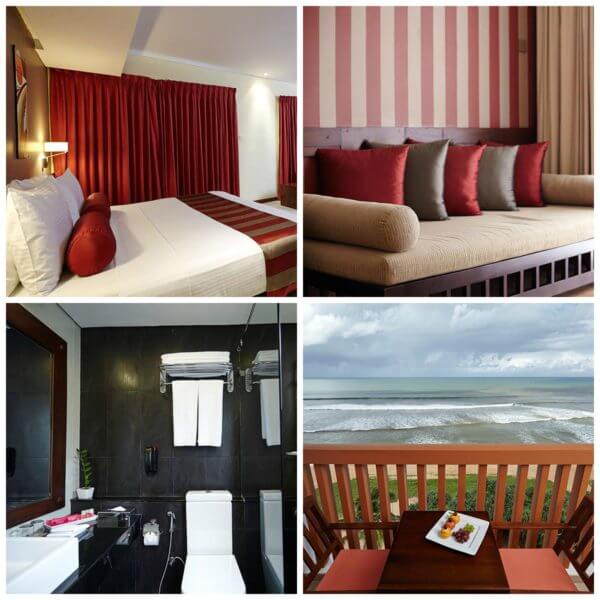 You are going to love staying at the Turyaa Kalutara. There are 155 deluxe rooms, 11 superior deluxe rooms, 2 family suites, one luxury suite and 30 individual cabanas to choose from. All of the rooms, cabanas and suites come with their own patios or balconies that overlook the ocean. You won't have to ask for an ocean-front view—that's already covered!
Each room is designed with a fashionable and yet comfortable décor. Red, gold, yellow, orange or crisp white accentuate how modern and impeccable the service. Some rooms offer convenient seating areas. If you have special needs, you can always request them and the hotel will surely accommodate.
THE SPA
In addition to the premiere rooms, you also can find a top-notch spa. It is a quiet retreat from the day's excitement. It has a private patio where you can truly unwind as you book your services at the Aayu Spa. A wide range of sensuous treatments are offered, using blends of herbal oils. Each professional therapist will discuss with you the exact experience you want to have and create it for you. After your treatment, you can continue to relax in the Jacuzzi or the steam room.
THE FOOD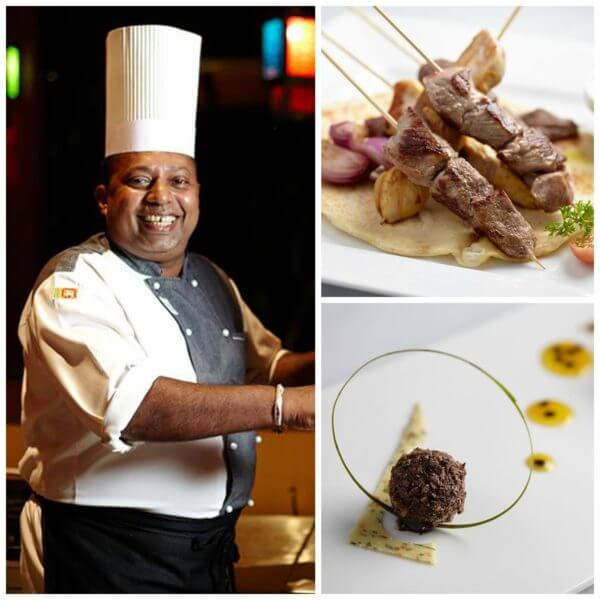 Hunger is no problem at the hotel. You can visit the 24-hour Samasa, which is a coffee shop that offers all types of caffeine-based drinks. It also has a special fusion menu offered throughout dinner time.
If you are looking for variation, you also can visit their Pink Lobster. This is an dinner house open exclusively from 7 pm to 11 pm. It is one of the best sea food restaurants around and inevitably will have the best ocean catch of the day as a specialty. You can choose grilled, steamed, curried or fried selections, along with delectable sides.
Finally, Twist is the south side pool bar open from 10 am to midnight daily. Here, you can hear the music while you taste some of the best cocktails you'll find in the city.
OTHER FACILITIES & ACTIVITIES
At the hotel, you also can visit Aayu Gym. This is a state-of-the-art gym equipped with cardio conditioning machines, and weights. You can also find the help of trainers who can help you get right on track with your workout, despite being on vacation.
You also can enjoy the hotel's own nightclub on "Tabla Tango" night. It has an in-house DJ to spin music and some live bands. You can dance all night and have a great time. There is even a karaoke night to participate in the singing fun for the night.
In addition to on-site fun, you can also find a wide range of activities to partake in surrounding the Turyaa Kalutara hotel. Here are some of the best to see:
• Calido Beach – This is one of the most popular beach areas around due to its magnificent views and natural beauty. It runs between the Indian Ocean and the Kalu River. If you enjoy nature and celebrating its wonderment, this is a must-visit location for your vacation. What is most special about this track of land is that it is preserved, which means its historic significance is an amazing story.
• Asokaramaya Buddhist Temple – This historic temple in in the northern part of Kalutara. It was built in 1873 and has a rich story to its development over the years. On top of being over a century old, it has been the gathering place for sermons and attracts droves of Buddhist followers. Due to heavy donations, its renovations have created an even more opulent temple than was originally imagined.
• Kalutara Vihara – This is the city's most known landmark. It is a 3-story high white dagoba, or stupa. Stupas are known for being places of heavy meditation and concentration. Its construction is meant to represent the 5 purified elements—the earth, water, moon, space and fire. This one is open for view but even seeing it from the outside is definitely worthwhile. By far it is one of the most talked-about and heralded places in the city.
• Richmond Castle – This is a building that was built in 1896. It is set on a 42-acre fruit garden and houses a 2-story mansion. Although it originally was built for a wealthy governor's residency, it now serves as a large tourist attraction. One of the most awe-inspiring things about the building is its look—the entire building is etched with intricate carvings. Visiting this is a must if you are in the city.
CONCLUSION
Regardless of your needs—a deluxe room, a cabana or a family suite, you are going to love staying at Turyaa Kalutara. When you come, expect to see the beautiful sights of nature, the premiere hotel accommodations and the special activities. This is one of the best locations to spend your vacation so book your nights now!
Hotel website – turyaahotels.com/kalutara/
Please follow and like us: