Everybody loves these two Siem Reap restaurants
With thousands of languages across the world, it's crazy to think about how as humans we can't speak to people form the other side of the world without a level of difficulty to make the process hard to accomplish. Of course, throughout time, we've figured out different ways for humans to understand our brothers and sisters even though words don't do the job themselves and one of those happens to be delicious.
Not only is food necessary to survive, but also the process of making, cooking and growing food is one of the most loved past times across the entire world. Making dinner is something everybody does, whether you're American, German, Cambodian or from the Middle East. For a lot of families, making it to the dinner table each week isn't completely possible because of work, school and other time restrictions that prevent us from enjoying the meal with our loved ones.
Luckily, an alternative exists around the entire world: restaurants. Meeting up with friends & family and getting a table in order to order food that could melt your taste buds off is one of the best activities each night, especially when you didn't have time to get the ingredients for the meal you wanted to prepare.
In Siem Reap, there are two restaurants that stand out as the best with customer service and taste of their food. Customers always leave full and satisfied, with nothing but positive things to say, which is why they're our favorites. If you're looking for a place to try on a night out on the town with your family or friends, give one of these amazing restaurants a shot and you won't be disappointed. There are plenty more mouth watering restaurants in Siem Reap to try, which I have already discussed about earlier.
1)Por Cuisine, Street Tea Chamrath, #298 Street 22, Krong Siem Reap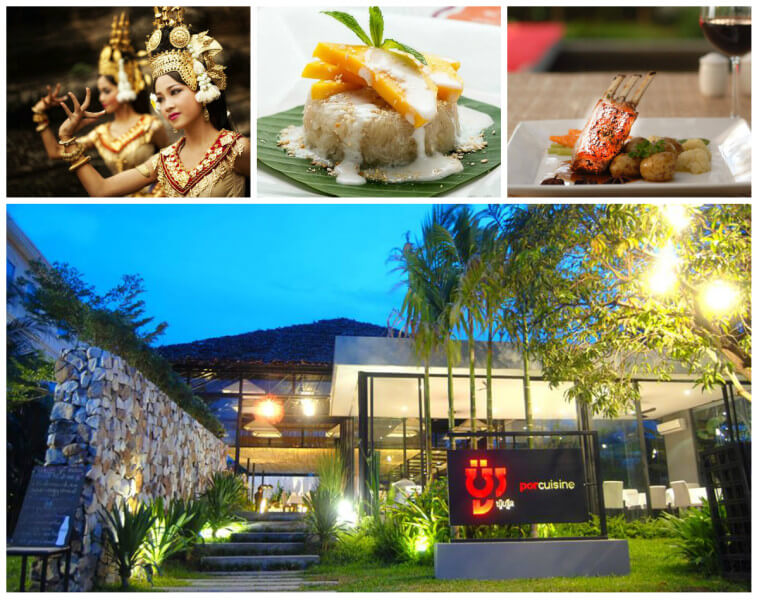 Por Cuisine – represents the fine dining scene of Siem Reap, but one that has proven itself as a strong contender in the world of sophisticated, contemporary restaurants. Their fusion theme holds them as one of the most innovative and creative restaurants ever to set foot in Siem Reap, with their mixture of East and West cultures and focus on Asian and international foods. People come to Por Cuisine to try foods they've never even heard of and walk out craving more. With how delicious and well made the food is, it's nearly impossible to go wrong. The restaurant also has a dance show every evening at 7.30 PM.
Pro Tip – Must try is Por Cuisine's signature cocktails.
2)Siem Reap Brewpub, Corner of Street 05 & Shinta Mani, Phum Mondul II, Sangkat Svay Dong Kom, Siem Reap City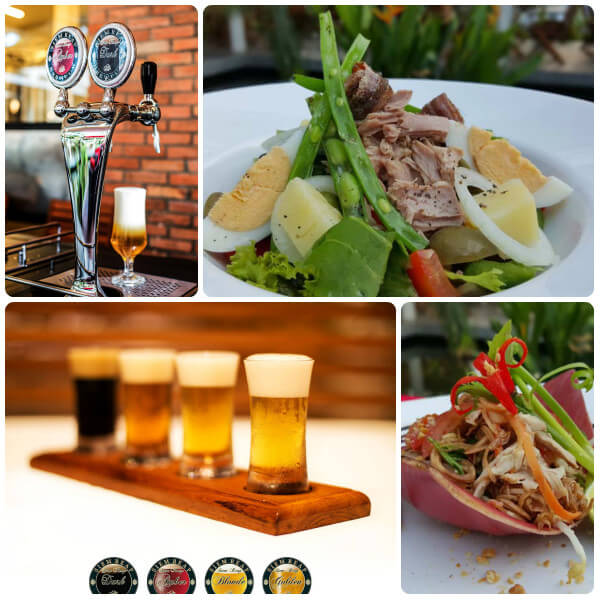 Another creative business idea coming to Siem Reap, known as the Siem Reap Brewpub. The best part about this restaurant is it's not only a restaurant, but also a brewery, so you can enjoy some wonderful beers, all of whose ingredients are imported from the countries with the best quality. The brewery has its own restaurant that makes absolutely delicious food and pair all that with their beers insanely well, so there is no way you'll be disappointed.
Pro Tip – This microbrewery has four kinds of beer. If you are not sure, you can order a tasting of all four beers.
Please follow and like us: