Geneva's Timeless Charms: A Traveller's Swiss Adventure
Geneva, the picturesque city nestled on the shores of Lake Geneva and surrounded by the majestic Swiss Alps, is a destination that effortlessly blends timeless charm with modern sophistication. Known for its humanitarian heritage, exquisite chocolates, and international diplomacy, Geneva offers a wealth of experiences for travellers seeking to explore the essence of Switzerland. Join us on a journey through this enchanting city, where we'll uncover its historical treasures, cultural delights, and natural wonders. Whether you're planning Geneva Switzerland vacation packages or considering Geneva van hire for a road trip through this beautiful region, this guide will help you make the most of your visit.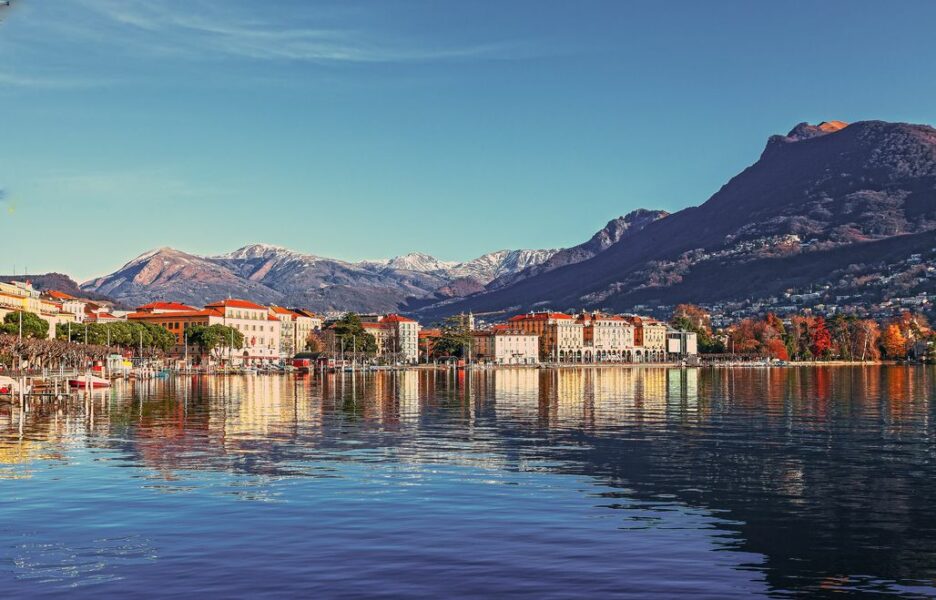 Lakeside Splendor: Lake Geneva and Jet d'Eau
Lake Geneva: A Natural Gem – Begin your Geneva adventure by immersing yourself in the beauty of Lake Geneva, one of Europe's largest freshwater lakes. The pristine waters provide a serene backdrop for a variety of activities, from leisurely lakeside strolls to boat cruises that reveal stunning Alpine vistas.
Jet d'Eau: A Spectacular Fountain – Don't miss the iconic Jet d'Eau, a massive water fountain that shoots water 140 metres into the air. This dazzling display is visible from various points in the city and is particularly enchanting when illuminated at night.
History and Diplomacy: The Red Cross and United Nations
International Red Cross and Red Crescent Museum – Geneva has a rich history of humanitarianism, and a visit to the International Red Cross and Red Crescent Museum offers insight into this vital work. Explore exhibitions that highlight the humanitarian efforts and principles that have shaped the world.
United Nations Office at Geneva – Delve into global diplomacy at the United Nations Office at Geneva, one of the four major UN offices worldwide. Guided tours provide a fascinating look at international relations, peacekeeping efforts, and the Human Rights Council.
Old Town: A Glimpse into Geneva's Past
St. Pierre Cathedral – The Old Town, with its cobblestone streets and historic architecture, is a treasure trove of heritage. Visit the St. Pierre Cathedral, where you can climb the tower for panoramic views of the city.
Reformation Wall – Discover the Reformation Wall, an impressive monument honouring the leaders of the Protestant Reformation. The statues and reliefs pay homage to figures such as John Calvin and Martin Luther.
Bastions Park – Relax in Bastions Park, a green oasis in the heart of the city. The park features a giant chessboard and the iconic Reformation Wall, making it a peaceful spot for a leisurely stroll.
Swiss Gastronomy: From Chocolates to Cheese Fondue
Swiss Chocolates – Indulge your sweet tooth with some of the world's finest chocolates. Visit chocolatiers like Sprüngli or Läderach to savour pralines, truffles, and exquisite Swiss chocolate bars.
Cheese Fondue – A trip to Switzerland wouldn't be complete without trying cheese fondue. Enjoy this traditional dish at a local restaurant, where you can dip crusty bread into a bubbling pot of creamy cheese.
Geneva's Culinary Scene – Explore Geneva's culinary scene, which boasts a wide range of international cuisines. The city's multicultural atmosphere means you can savour delicacies from around the world.
Geneva Switzerland Vacation Packages: Exploring Beyond the City
While Geneva offers a wealth of attractions, consider venturing beyond the city with Geneva Switzerland vacation packages. These packages allow you to explore the surrounding region, from charming Swiss villages to the stunning Alpine landscapes.
Château de Chillon: A Lakeside Castle – Take a day trip to Château de Chillon, a captivating castle nestled on the shores of Lake Geneva. Explore the mediaeval fortress, which boasts picturesque turrets and dungeons.
Montreux: The Swiss Riviera – Visit the picturesque town of Montreux, often referred to as the Swiss Riviera. Stroll along the promenade, visit the famous Montreux Jazz Festival, and admire the stunning views of the lake and mountains.
Swiss Alps: Alpine Adventures – For an unforgettable experience, embark on a journey into the Swiss Alps. Whether you're skiing in winter or hiking in summer, the Alps offer a wealth of outdoor activities and breathtaking scenery.
Geneva Van Hire: Road Tripping in Switzerland
To fully immerse yourself in Switzerland's natural beauty and charming villages, consider Geneva van hire for a road trip. Here are some road trip ideas to explore the surrounding region:
The Grand Tour of Switzerland – Embark on the Grand Tour of Switzerland, a 1,600-kilometre route that takes you through the country's most scenic landscapes. Discover picturesque towns, pristine lakes, and towering peaks along the way.
Gruyères and Cheese Tasting – Visit the mediaeval town of Gruyères, known for its famous cheese. Tour the Gruyères Cheese Factory and taste authentic Swiss cheese in its homeland.
Jungfrau Region: Alpine Majesty – Head to the Jungfrau Region, where you can explore charming villages like Wengen and Lauterbrunnen and take a cogwheel train to the Jungfraujoch, the "Top of Europe."
Swiss Vineyards in Lavaux – Explore the Lavaux Vineyard Terraces, a UNESCO World Heritage Site, and savour Swiss wines in the heart of the vineyards overlooking Lake Geneva.
Tips for a Memorable Geneva Adventure
To make the most of your Swiss adventure in Geneva, consider these tips:
Swiss Francs – Switzerland uses the Swiss Franc (CHF) as its currency, so be sure to have some cash on hand for small purchases.
Language – While French is the official language in Geneva, English is widely spoken. Learning a few basic French phrases can enhance your experience.
Public Transportation – Geneva has an excellent public transportation system, including trams, buses, and boats. Consider purchasing a Geneva Transport Card for unlimited travel within the city.
Swiss Travel Pass – If you plan to explore Switzerland extensively, consider a Swiss Travel Pass, which offers unlimited travel on trains, buses, boats, and trams, as well as free admission to many museums.
Weather – Switzerland's weather can vary, so pack layers to adapt to changing conditions, especially if you plan to explore the Alps.
Conclusion: Geneva's Timeless Appeal
Geneva, with its lakeside splendour, rich history, and culinary delights, is a destination that invites travellers to explore the essence of Switzerland. Whether you're captivated by the city's cultural heritage, planning Geneva Switzerland vacation packages to explore the region, or considering Geneva van hire for an Alpine road trip, this timeless city will leave you enchanted and inspired. So, pack your bags, embark on a journey of discovery, and allow Geneva's timeless charms to captivate your heart as you explore its captivating streets and stunning surroundings.
Please follow and like us: