Why Digital Nomads Should Choose Costa Rica As Their Preferred Destination
If you ask a digital nomad what is her bare minimum requirement for being productive, high chances are you will get to know about positivity. A positive surrounding with like minded people, all weary of regular routine and venturing out of the box, is all they seek. The workplace, for obvious reasons, needs to be swanky, out of the general process. Here, let us have the pleasure of presenting Costa Rica for digital nomads.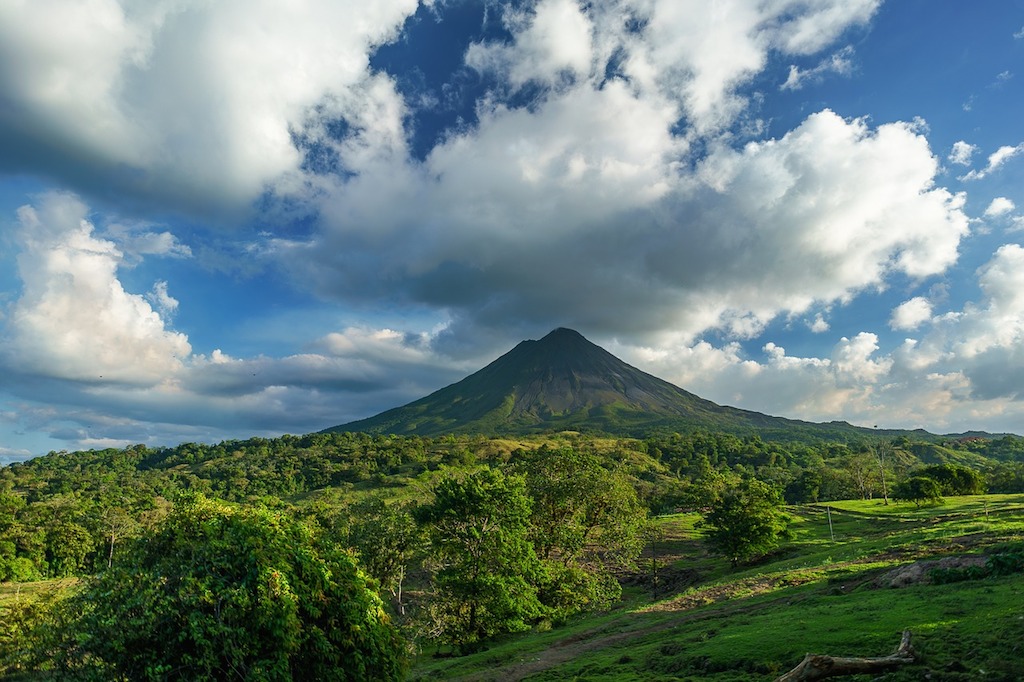 The tiny little country from Latin America, by the azure Pacific ocean, Costa Rica for digital nomads is a hot bed for the millennial, escaping the wrath of generic lifestyle that hardly allows people to be free.
1. Cheap Housing
As much as we digital nomads would love to spend the rest of the day by the beach tucked in amid the lush gardens of a privately owned jungle, we have to return to the comfort of a home at night. For obvious reasons.
The electronic equipments with us need safekeeping. They need to be refueled for the next day's work as well. Worry not when in Costa Rica. The place offers plenty of quaint little places you will feel at ease to call home. And guess what? They all are easy on rentals. Costa Rican rentals are easily available online. Find out the cheap and affordable ones and secure your long stay.
2. Food
One of the major highlight of staying in Costa Rica is access to great food. In case you like to cook, you will find a sprawling local market stacked with fresh fruits and vegetables almost at every corner of the street. Typical Costa Rica cuisine is wholesome and made of beans, potatoes, vegetables and heaps of cream or sour cheese. You may also rely on the street vendors for a pot full of Casado, a complete meal with white rice, beans, plantains, picadillo, salad and poultry or fish flakes.
Although we suggest practice inhibition while buying from the street vendors. Look for basic hygiene till you get used to with water and local ingredients. With more and more expats coming all the way, Costa Rica is experimenting with different cuisines. Do not be surprised if you discover a Thai curry spread in one of fine dining. In case you crave for good old burger, resort to the fast food chains, operating in full fledge.
For me, a typical day would start with a hearty meal of Gallo Pinto which consists of rice mixed with black beans without fail. The country is also famous for coffee plantation. Take limited caffeine intake whenever you feel like pushing your body-system.
3. Peaceful Life
Life unfolds in a peaceful way when you are living in Costa Rica. A short hike, a day out in the golf court, surfing the waves are daily activity.
Since the ruling government is churning out expat friendly policies and an amazingly cost effective market operates surrounding you, it is largely instrumental in operating a successful online business. The Catholic country arranges for multiple festivals throughout the year. They also nurture a penchant for music. Indulge in a hobby and interact with locals basis on the same.
4. Beaches
Home to densely populated rain forest terrain, the coastal region of Costa Rica is dotted with multiple pristine beaches. Some of them are nascent, unexplored till date. The Caribbean sea and Pacific Ocean have together taken effort to adorn the beaches with bounty of nature. Ostional Beach, Nicoya Peninsula is made of volcanic black sand and lets the turtle roam free.
Dominical Beach, South Pacific is the one where Yoga and surfing enthusiasts head for. Nacascolo Beach, Papagayo Peninsula is beautiful crescent shaped one, surrounded by lush greenery. So are Conchal Beach, Guanacaste and Manuel Antonio Beach, Manuel Antonio National Park. The beaches are often sheltered, with multiple shacks lined up and an obvious attraction in Costa Rica for digital nomads.
5. People
The place has its own charm. So close to the USA yet it retains its own laid back, old school charm that stays true to the ethnic origin. People surrounding are genial most and ready to shower you with endless hospitality.
Many times it happened that I fell ill, was sick and lay on bed, unable to cook for myself, or even fetch medicine. The friends I made locally went all the way to help. Slowly I have picked up Spanish, and started to converse with people.
It majorly helps in ice breaking and lets you explore their culture with easy entry. The major festival, Zapote, help in the capital San Hose, showcases exemplary bullfighting and carnival rides to fireworks, marimba music, feasts, and jubilant dancing. Observe them with locals to soak in festivity, every once in a while.
6. Other Digital Nomads
A place you should choose for living, while working full time, is the one that gives you ample opportunity to interact with fellow nomads, those who are sailing in the same water.
With expat friendly visas and government regulatory policies, more and more number of nomads from our tribe is heading for Costa Rica. It opens up the door of immense opportunity where multiple people are working on the same goal.
Cheap rentals, good goof, friendly local, loads of work opportunity and a scenic picturesque location by the azure beaches – all the factors add up to contribute for making Costa Rica for digital nomads a much sought after destination.
7. Short Flight To North America & South America
In case you are homesick or are tired of slow paced life, worry not for Costa Rica is well connected with both the Americas with multiple flights. Swanky and fast service with a smile is the speciality of flight industry here. All the major cities are well connected. Return tickets are sold cheap as well.
With all these attractions and easy way of life, Costa Rica for digital nomads is there to stay for a long time. What about you? What is your favourite work retreat that calms your mind and provides the much needed respite from urban life? Comment below to inspire.
Please follow and like us: