Interview : A photographer, his career and his love for travel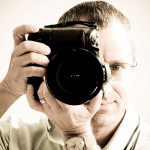 Today's interview is with Simon Lane, the head of Indigoplum, a company based in St Albans, Hertfordshire. Simon has been a professional since 1982 and a member of British Institute of Professional Photography since 1984. Simon specializes in architectural and brochure photography. He also takes up video camera at large events, but still photography is his love. Today we talk about his career and his love for travel.
Hello Simon, tell us about yourself and your family?
I'm a 55 year old photographer based in Hertfordshire and head photographer at Indigoplum, a company specializing in photography for corporate events, conferences, incentive travel and commerce. I have three sons who are all working and two have fled the nest. My elder son has traveled the world extensively and has documented his travels wonderfully with the aid of his compact camera. My wife works at a local primary school as a teacher. In our office at home, we work back-to-back where my wife is constantly nagged to comment on my latest photographic creation.
How did you get into photography? Did you attend a school teaching photography?
I first got into photography at a very young age, when my father, as a hobby, used to turn the kitchen into a huge darkroom by blocking out the windows and doors. I learned how to process and print black and white film. When I was 13 he built me my first darkroom in the back of the garage. One year we went to my uncle and aunt for Christmas, my uncle having just returned from a trip to Japan. He gave me my present and was stunned when I opened it to find a brand new Olympus OM1 – the ultimate camera of its day! I went crazy taking photos all over the place. I had always been artistic and while attending an art foundation course at Ealing College after I left school, I pretty soon discovered that I found it easier to express my ideas through photography. I went on to specialize in that field qualifying with an HND in photography at Ealing Tech as it was known then.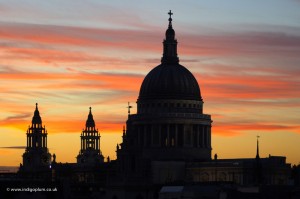 Where was your first job and how did you manage to grab it?
My first job was a Saturday job in a camera shop when I was 13 years old. Working alongside a professional photographer who also worked in the shop part time, I was able to buy my films and chemicals at reduced rates. As time went on, I would occasionally assist the photographer with his work after school, processing and printing black and white photos of the houses he shot for estate agents. All the while I had been building up a portfolio of my own and in 1982 I joined a general practice photographic firm in Stevenage where I learnt the basic skills of product and architectural photography eventually taking over the commercial photography where I found myself most comfortable. My first solo professional job was to shoot a brochure for Bovis Homes.
What is your style of photography? What inspires you to shoot this style?
For the last 12 years I've been involved in the events industry, initially shooting brochures for events companies, I found that I had a penchant for quick fire photography and progressed very quickly into shooting the events as well. I'm able to spot interactions between people at events very rapidly. Mainly working with the camera manually, I will often combine slow shutter speeds with on-camera flash to obtain ambient shots with movement. The corporate industry incorporates incentive travel and I've been lucky enough to visit many parts of Europe covering these events. My travel photography has to show the locations visited as well as the attendees on the trip and is mostly captured on the hoof. In down time which can be rare, I do try to take a tripod out with me and capture sights in a higher quality for use in my own online gallery. My style tends on the whole to be quite clean with few after effects added. High end shots are post processed and I might enhance a bland sky, but apart from the normal post processing of a RAW camera file to bring out detail where I want to show it, I never use filtered or textured effects. I find inspiration in journals and magazines. My great interest outside of my work is Formula 1 and I'm subscriber to F1 magazine. The creative photography in the magazine is quite staggering and I sometimes try and apply some of the ideas within my own work.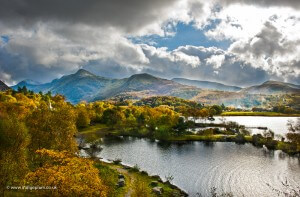 What camera gear do you use and what hardware/software you use for post processing?
My current camera gear is all DSLR based. I find the quality achievable in 35mm sized digital cameras which is at least as good as it used to be with similar sized film cameras and in many instances, somewhat better. In my camera bag I have a Nikon D4, Nikon D700, f2.8 17-70mm, f2.8 70-200mm with a 1.7 tele converter, 14-24mm and a 90mm macro lens. I have 2x SB900 and 1x SB910 speed lights which I can trigger off-camera. After shooting an event where I always shoot in large JPEG, the images are processed and archived using Adobe Lightroom for speed and efficiency. For other works such as travel shots or images for my online gallery, I will process these using a combination of Adobe Photoshop (with CameraRaw) and Lightroom.
Do you carry all your gear while traveling? What safety precautions do you take, to keep the equipment safe?
This is an interesting question. It's becoming harder to fly with the professional gear. All equipment lives in my well cushioned 'Think Tank' wheely case. When working abroad now, I strip down the cameras and contents as far as I can, removing lenses I definitely won't use on the assignment to save weight in order to ensure the cameras remain with me in the cabin and at all times when travelling. Some budget airlines now induce a maximum cabin weight of 10 kg which is virtually impossible to adhere to. Sometimes I'll be travelling with a client or colleague and we'll split the gear up. Tripods go in cases in the hold but its increasingly difficult to use the budget airlines for this type of travel.
What is the most memorable assignment and what was the toughest?
My most memorable assignment was probably an incentive trip to Sorrento on the Amalfi coast in Italy. I took a junior photographer with me as it couldn't all be covered by one photographer. We visited Pompey and Naples but I mostly remember it for the day I had to send the other photographer on a trip to the island of Capri to cover an outdoor food tasting trip with spectacular views. I had to remain back at the hotel to do some executive group shots. I did however find the best ice cream parlour ever during a short break.
The toughest assignments are always the conferences whether in the UK or abroad. Conference photography involves photos of venue both exterior and interior, registration (usually from about 8.30 am), main plenary incorporating speakers, audience, unusual angles, wide shots, coffee breaks, lunch and food, breakout groups, team building activities, evening drinks reception filled by gala dinner until midnight or later. When abroad there are the trips to cover as well, which is where the travel photography comes in. Between one and four, seventeen hour days carrying 7 kg of cameras would not be uncommon.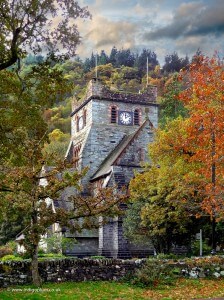 What are your goals for the future?
My goals for the future would be to eventually retire from the conference photography. As you get older, the wear and tear on the body starts to make an impact and the physical attributes of the job make it more difficult. Ideally I would like to travel as I did last year to Thailand but in future with a single professional camera as opposed to the compact I did take with, documenting the life and capturing stunning views of the places I visit, adding high quality images to my e-commerce website.
You career had transition from film to digital. What is your opinion on it?
Initially for me it was a painful transition. In the 90s, I ran a fairly large commercial studio with in-house color processing. We used to charge our clients an hourly rate plus material expenses such as Polaroids, film and processing. I recognized that digital was going to be the way of the future and in 1994 we built our first website. Soon after we made quite an investment into a high end digital camera, software, external CD writers etc, the reliability of the hardware was appalling. With the cost of an external CD writer being about £450 and failing almost on a weekly basis, we found we were spending huge amounts on servicing contracts. The camera would limit us to shooting a 6×4 inch image at 300 ppi, interpolating the image up to 7×5 inch at 300 ppi. This was ok for most catalog photography but that was about it. There was a transition period where we would shoot bigger jobs on large format film and then have the transparencies scanned in by a repro house. We would then manipulate the scanned files in Photoshop. It did start to allow new forms of creativity and a new way of thinking about how we shoot, but at a huge cost to the profits.
What is your advice to amateur photographers who are just entering this industry? What are the biggest mistakes amateurs make?
The biggest mistakes amateurs make wanting to enter the industry is feeling having a DSLR is enough for capturing pretty high quality picture. Most cameras now can take a decent photo. They may even have a creative eye but what they don't have are the additional skills to portray the story the client wants to tell through the images. This takes years to understand and to learn how to extract the correct information from the client is not something not to be taken lightly. What you need to be able to do is to get into the mind of the client and try to imagine the story they are trying to portray through your photos. These people handling skills are acquired over years. The photos that a professional photographer takes must not only be competently good or eye catching, but must portray product, place, service or location in a way the client can use the images to their advantage. Too many people leave college or university with a degree or qualification and believe they are now 'a professional photographer', quoting ridiculously cheap rates to get their foot in door. This in turn, cheapens the whole value of professional photography. They should find out the average rate for a recognized professional photographer and base their charge not on an undercut price but on the merit and strength of their own work. This would help to keep photography recognized as a valid profession.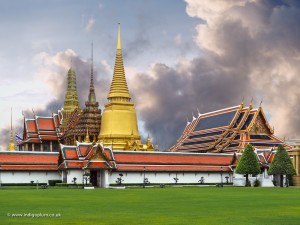 Let us talk more about travel now. What is your favorite destination to travel and what is your favorite destination to photograph?
I don't have a regular destination I travel to therefore there is no one favorite. I look for something different in each destination. I currently get the opportunity to obtain some spectacular and often very different views of London through my corporate work. I am looking to expand the landscape section of my online Wall Art collection and I intend to travel up to some of the more remote parts of Scotland where the light and scenery can be amazing. When travelling, all aspects of a country can interest me from the landscape to the inner-city and the people which I enjoy documenting. As the world is so varied, I would rarely travel back to the same destination.
What was your most memorable travel experience?
My most memorable travel experience would probably have been in Thailand last year. My wife and I traveled through the country constantly for a couple of weeks, staying  mainly in traditional Thai accommodation, trying much of the street food and meeting some wonderful people. Thailand is a photographers paradise – a blaze of color but it does also have as any country does, it's sadder tales. These are often told in the lines of the faces of those harboring those tales.
Do you like to travel alone or with your family or friends?
Every trip for me is different and I view each trip with a different hat. If the idea of the trip is to produce material for my online gallery, then undoubtedly  I would rather travel on my own. I don't want to be tied to schedules involving other people or the distractions they bring. All trips cost and if I'm not utilizing my time to maximize my efforts, then it's a wasted trip.
I organised a secret trip to Prague with half a dozen friends for my wife's birthday a few years ago. I just took a compact and would never have considered taking any serious pictures on a trip like this. However, it was great fun. I enjoy travelling most of all with my wife as we enjoy similar things and I have to admit, I get lonely in the evenings when travelling on my own, but I'm also aware that my time taking serious high quality pictures on a professional camera is extremely limited when I'm with my wife as she has little patience for my photography.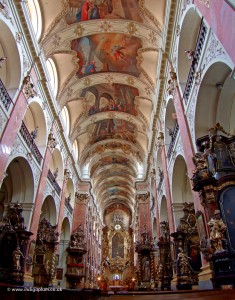 Is there any place where you want to travel again and again?
The one country I feel I want to travel to again and again is Italy. There are so many aspects to this beautiful country, it's culture, art and food, and so many places within Italy I've not yet been to. As a country, I think Italy has a huge amount to offer. I've been lucky enough to travel to Italy with my work as a corporate events photographer and I would love to take my wife back to some of the areas I've had the good fortune to visit such as the Amalfi Coast.
What is the best thing about traveling?
The best thing for me is experiencing different cultures, people and food. Often architecture is a key interest for me as well as landscape that I can't see from my own from door.
Thank you Simon for your time, Good luck.
Please follow and like us: