UTMT – Sri Lanka's Ayurvedic Boutique Hotel
If you're looking for a fantastic and exotic location for your next vacation, consider visiting the UTMT (Under The Mango Tree) spa hotel in Sri Lanka. It offers the best in an Ayurvedic get-a-way location for single, couples and the entire family.
LOCATION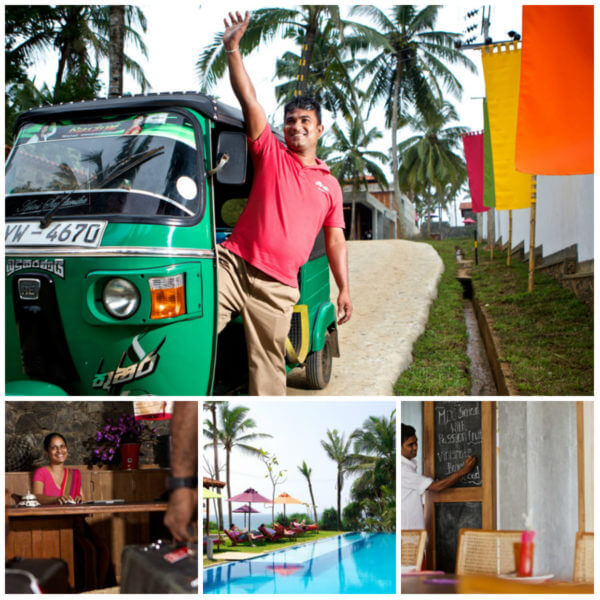 UTMT is a premiere spa hotel located at the southeastern coast of Sri Lanka in Dickwella. The city is a small market town on the coast that is noted for its beautiful long sandy beach. If you love the outdoors, you are going to sit back and bask in the amazing sights.
Just take a beautiful sunset or sunrise in and you'll immediately know why UTMT is the place to be in the country. Its aesthetic are only paralleled by the overall experience of luxury, decadence and natural scenery.
THE ROOMS
There are 22 unique and welcoming rooms and villas at UTMT. Each one showcases a bright sunlight, and beach decor. You can visit and experience:
Your own private pool in some of the rooms
Your personal view of the horizon over the Indian Ocean
The sounds of the ocean's surf
The library of books in the tea salon
The luxurious comfortable beds to fall into every night
A welcomed outdoor patio to experience the land
If you walk the grounds you'll also be in the middle of abundant palm trees and mango trees. Everything about the setting will help you to relax and truly find yourself again.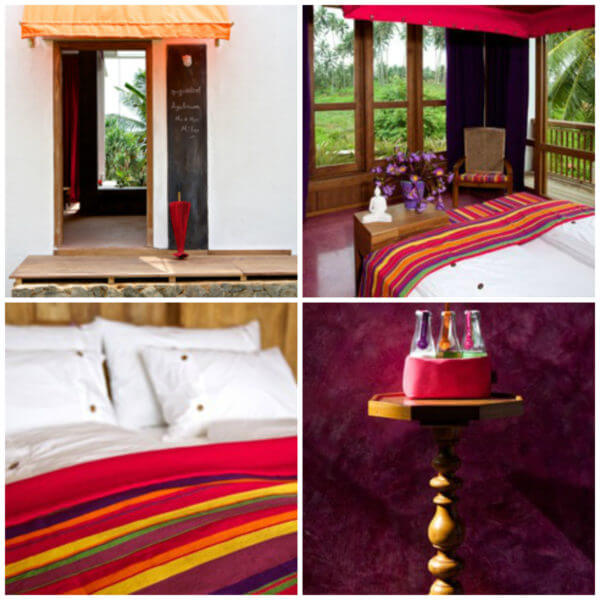 THE FOOD
Food is a central focus of UTMT as part of the top-notch amenities you can take advantage of. You will experience seasonal products and products indigenous to the land. Be sure to taste and try everything—it is brought here to give visitors the true experience of Sri Lanka.
Chefs bring the best in buffalo milk, papaya, fish and vegetables to the table by knowing in-person each of the suppliers. It is their way to promote suppliers in this tight-knit community. It also is a great way for you to truly embed yourself in the culture during your stay.
Always note their spices included with each meal also. Sri Lanka is rife with spices that are otherwise unknown in other parts of the world. Chefs make their own breads using the spice combinations that
create unique and decadent offerings at every table. They also make their own jams and pastries.
You also can satisfy your needs by visiting the UTMT fruit stand where you can purchase the Singhalese-inspired egg-dish or the chicken curry dinner for late night deliciousness.
THE SPA

For true wellness, be sure to visit the UTMT Ayurvedic spa. In the massage world, these are the top notch treatments that truly can benefit the human body. Be sure to schedule your appointment to take full advantage of the spa wellness center.
You can have a true experience at the hands of the traditional Ayurvedic therapists. They use carefully chosen and crafted oils that are infused with Ayurvedic herbs and heated to the perfect temperature. The goal is to promote total detoxification and complete relaxation. These oils manage to enter the skin through pores and bind to the ama, or toxins, to release them from the body.
Your Ayurvedic therapist will focus on clearing your energy channels, dislodging toxins and balancing your energy centers. By using their tools, they can elevate your massage to a truly life-changing event during your stay. You will feel rejuvenated and spiritually reborn with the strokes and movements used to increase circulation and overall lymphatic drainage.
When you leave the spa, you will feel energized and know that your energy flow is properly moving through your body with cleared physiological pathways.
THE PACKAGES
At UTMT there are many different packages you can schedule and you easily will find one, or a few offer you exactly what you are looking for in your vacation to Sri Lanka.
You can book the UTMT apartment for long-term visits. This is a fantastic option for families or people planning on visiting and staying with us for extended periods of time. The villas feature a kitchen area that is well-equipped, outdoor dining, a beautiful living room area and a bedroom suite. Included in the service are daily yoga sessions, afternoon tea and cake, red phone box, cinema, tennis courts, bicycles, library, weekly shaving and hair cutting, UTMT slippers and free Wi-Fi. You can also contact professionals from https://www.markjameshairstudio.com.au/ as they can help you in availing trendy haircut and hair styling.
You can also take part in the Beauty Program at UTMT. This is an all-inclusive schedule for complete luxurious pampering. From day 1 to day 3, you'll experience some of the top dosha-centered treatments to encourage complete wellness.
Intensive Detox Cure with Ayurveda. This is a true method of bringing complete body wellness to your vacation stay. It includes pulse diagnosis, determination and explanation of your dosha, abdominal massage, Ayurvedic full body oil massage, herbal massage, cocoon wrap, steam bath, Ayurvedic medicine and many other daily experiences for wellness.
The Panchakarma package at UTMT focuses on an intense Ayurvedic program. It includes 14-nights of exceptional guidance through dosha and Ayurvedic medicinal techniques. If you truly want to explore full-body wholeness, this is the perfect package to purchase.
There are many other packages available. The Honeymoon and Wedding Packages are offered as true get-togethers for families joining together. They offer many different couple-focused activities like
couple's massages, a romantic excursion to the Dondra Lighthouse and a Tempel with a Tuk Tuk.
There also is a Family Package for the children to enjoy. The Villas are a perfect setting to bring the . UTMT offers movies, books, children's cooking classes, children's massages, water sports, tennis and yoga for children. The staff is also able to organize elephant rides, national park visiting, adventures, beach trips, turtle watching, surfing lessons and boat trips. There are also accommodating children's meals available upon request. Children under 12 years are welcome for free.
CONCLUSION
No other location in the area offers the premiere services and attention that UTMT brings. If you love the outdoors and truly want to experience all that Sri Lanka has to offer, book your room or villa today!
Please follow and like us: