Sun & Moon Urban Hotel – Chic & Stylish in the heart of Phnom Penh
If you're a tourist of simply a fun lover looking to travel the world, then Sun and Moon Urban hotel in Phnom Penh is the place to be. Their state of the art luxury hotel has it all and sincerely if you haven't seen it, you haven't seen luxury. There are so many things that make Sun and Moon so unique and different from the regular star hotels.Below are just a couple of them.
Building structure and beautification
A picture like they say is worth a thousand words. Mere looking at the structure and designs of both the interior and exterior of the build, one can tell it is luxury at it very best. It is so fascinating that you don't want to stop looking.
Room and Suites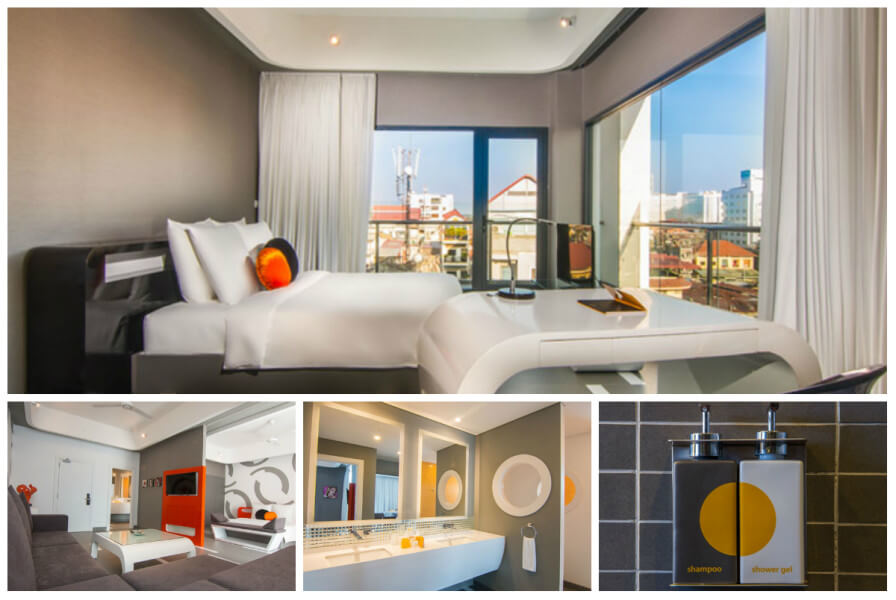 They are very luxurious rooms of different sizes and structure available depending on your taste. Their luxury rooms includes the following and what ever room you choose you will find everything that you need.
Deluxe Room: This are rooms with king size bed or twin bed, luxurious lines amidst contemporary furnishing and decor with a spectacular view of the city.
Suite Room: These rooms are equipped with funky furniture, king size bed and a charming view of the city. These rooms comes in configuration with balcony or without balcony.
Eat and Drink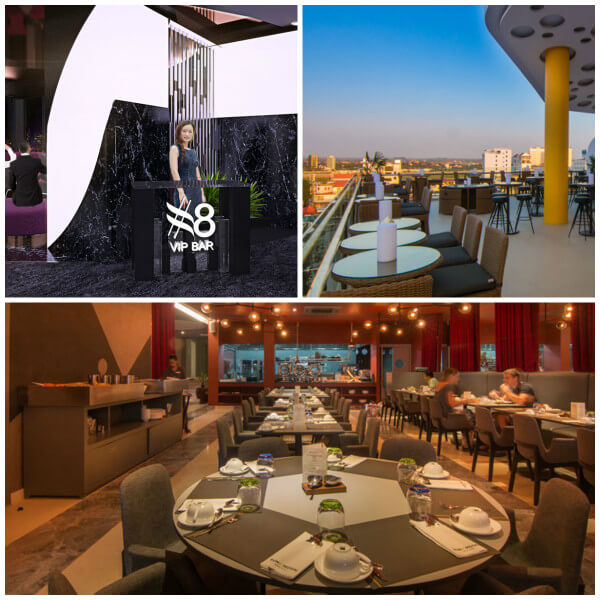 There are 3 different mouth watering restaurants that will blow you away. If luxury is your thing, you really should check them out.
Club 9 – Sky Bar: The idea of eating an awesome meal at the rooftop while having a bird's eye view of the city is so fascinating.
VIP Lounge: The section where everyone is a VIP. It is a spacious restaurant with live music. This is fun at its fullest
Salt and Pepper Gastropub: This is a combination of French bristo, British pub and Italian trattoria. This is a perfect atmosphere for fun seekers who love to explore foreign meals.
Activities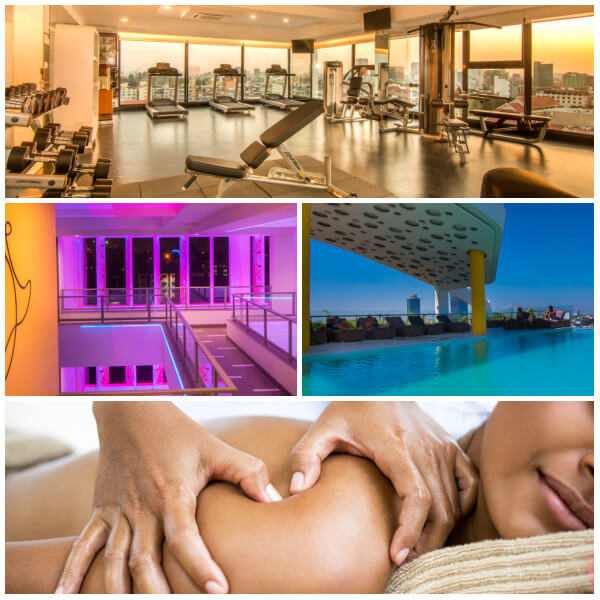 The Spa and gym: Another awesome feature of hotel is the spa and well as gym. Whether you want to have a special beauty treatment, steam bath, body massage, exercise and all sort of fitness trainings, they got you cover. It is definitely home away from home.
The rooftop pool: Another uncommon feature is the rooftop infinity pool of the hotel. Sitting on the 9th floor, this rooftop pool allows you to get some fresh air and have a grid view of the city from the rooftop while in the pool. Want to take some pictures? You're going to love this.
Currency exchange: No matter where is the world you are coming from, this wonderful hotel got you covered with their swift currency exchange feature. This enables you to do as much shopping as you want from the city while you're enjoying your stay in the beautiful hotel. This one of its kind feature makes the hotel so unique and an unforgettable experience.
Moreover, Booking.com is providing promo vouchers so that all the UK residents can get a discounted stay at any hotel including the Sun & Moon Urban hotel in Phnom Penh.
Sun & Moon Urban Hotel | sunandmoonhotel.com
No.68, 136 St, Phnom Penh 12206, Cambodia
Please follow and like us: