Preparing For A Road Trip In India
Nothing spells adventure like a long road trip in India to the various exciting destinations in the country. Now, there is no shortage of fabulous places to visit in India, and you can venture on a long trip to any of these locations, but there are things that you need to plan in advance. Road trips are not just about taking the wheel and heading off anywhere. You have to take care of certain factors before preparing for a road trip in India such as: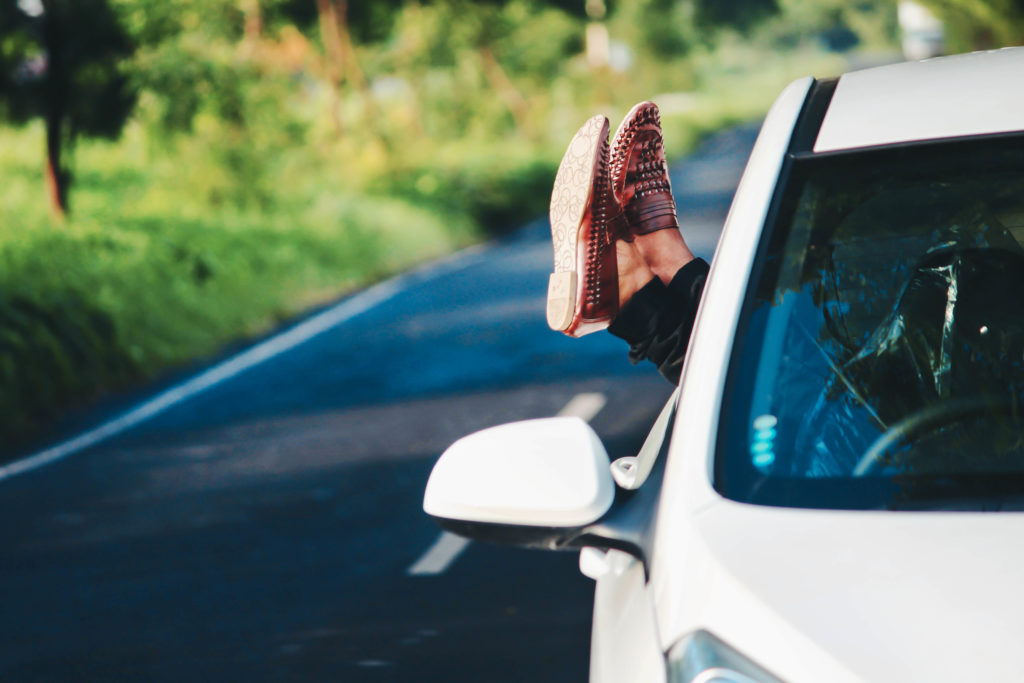 Preparing your car
The car you drive is the backbone of your entire road trip in India. If your car hits a rough patch, then the entire trip will be ruined, and moreover, you will find yourself stuck in a disaster. Make sure that you get your car serviced to eliminate any possibilities of trouble. Another important thing is getting the best car battery for your vehicle to assure a smooth ride. Amaron battery is designed to assure that you have the best support during all your journeys and they make the perfect partner for such a road trip.
These batteries are highly resilient and absolutely low maintenance which is what makes them the ideal car battery for all journeys, both long and short. You can make your great voyage with absolutely no worries when your car is running on Amaron battery.
Figure out the route
Along with assuring that your ride is in the best shape to undertake the long and arduous journey, it is important to figure out the best route to reach your destination. Make sure that you choose a route that is safe, most convenient to reach, and is accurately sketched out. Being deserted in the middle of nowhere is really no one's idea of an adventurous trip. Do proper research, follow a planned route and make use of GPS as well as a map.
Budget
Money is an important requirement of every trip, and it is best that you do ample amount of research to know how much cash would be required for your journey. This also depends upon the sort of place you are planning to visit. Some may be cheaper in terms of hotels and food, but there are those that can be really expensive. Also, if you are taking a trip to a countryside location, then an ATM may not be easily available. Hence, you need to keep sufficient amount of cash on yourself.
Carry essentials
Road trips mean that you need to be always prepared for everything. You never know what kind of a situation you might end up facing, and it is better to have all the essentials to tackle the problem at hand. Make sure that you carry your phone charger, a power bank, first aid kit, flashlight, blankets, water, and filling snacks. There are places where you might not find water fit for consumption, and it is best to carry enough drinking water while travelling and the same goes for food. This will assure that your trip goes a lot smoother and stays exciting instead of turning into a disaster.
Choose a good companion
Road trips are not for everyone, and though they are fun, there are times when you would run into problems and will need a cool and smart mind to tackle it. If you take someone along who doesn't know what they are getting into and are absolutely wrong for such a journey, then you will end up in a muddle. Also, a person who cribs instead of finding a logical way to come out of problems will be a physical and mental burden on such a trip. So, make sure you take along with you the best companion, and if they can drive, then it is all the better.
Pre-book your hotels
You don't want to drive for hours and then find out that all the hotels at your preferred location are booked. This situation can be really problematic and put a huge damper on your trip. Make sure that you find out the best deals on the hotels in your destination area. Also call them an hour prior to your arrival and inform the staff to keep some stuff like tea, coffee, or eatables ready for you especially if you are arriving at odd hours.
Stay safe
Safety is an important concern when you are embarking on road trips, especially if you are a female. Make sure you have all the information on the place you are visiting and that the route is also free of any dangers. Driving alone at night on isolated roads in the middle of nowhere can be a really risky situation if you are not acquainted with the place and the route well. Also, avoid driving at night if you are at a new place.
Comfortable clothing
This may not seem important until you have driven a few hours and start to feel really cramped and uncomfortable with your choice of clothing. Driving for a long trip means that you wear comfortable and light clothes and shoes. Remember that occasionally you might have to grease your hands fixing something, and it is best to tackle such situation in comfortable and durable clothes.
Permits and other documents
Another essential part of planning for a road trip in India is to make sure that you carry all the relevant documents with you. This includes your ID cards, driver license, and also other essential documents that are necessary for travel across the country. If people need lanyards for NHS staff, they can check this link! There are some places especially in North East India and other border areas of North India that require a permit in order for tourists to visit them.
Take frequent breaks
Last but not the least, make sure that you take breaks and get ample amount of rest as driving can be really tiring. There is a phenomenon called 'highway hypnosis' where drivers experience fatigue while driving on highways. This can be tackled by taking rest, drinking tea or coffee, and napping for a while.
So, take care of all these points and make sure that your road trip in India is the best experience ever.
Please follow and like us: