Review – Stara Hamburgo in CDMX
Have you ever thought about spending some time in a hotel where you could enjoy the special kind of comfort and relaxation that you ultimately deserve? If you are looking for a hotel that gives the best in comfort and relaxation in Mexico City, Stara Hamburgo, like Jetwing Hotels, is a part of Small Luxury Hotels and is definitely the best for you. It offers guests a world-class service with celebrity treatment. This building is undoubtedly one of the best in Mexico City.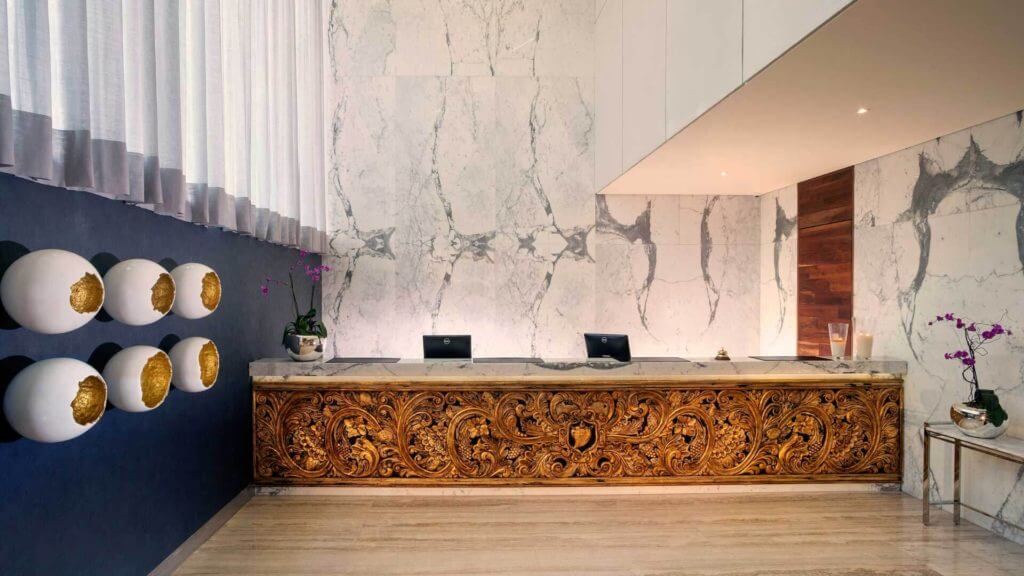 Location
Located in the financial area downtown the city of CDMX(Mexico City is usually written as CDMX, which means Ciudad de Mexico), the hotel is only a few blocks away from Paseo de la Reforma; the area that plays host to the Angel of Independence. Situated behind Reformer 222 shopping mall, it is only three kilometers from the historic centers of attractions like the Palace of Fine Arts, Zocalo and Mexico City Metropolitan Cathedral. Its base is on 32 the Calle Hamburgo. The distance between the hotel and Benito Juarez International Airport (MEX) is only 10 kilometers.
Rooms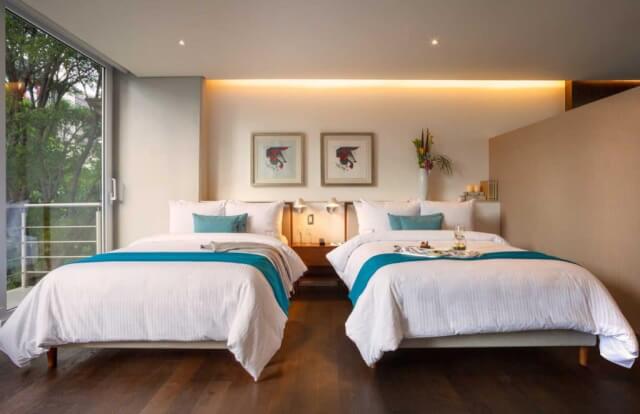 Stara Hamburgo hotel accommodates 60 deluxe hotel rooms, designed with marble and granite details, modern furniture & sound proof. The inspiration for the design of the room is formed by intelligent contemporary design. The living and sleeping areas are created by colorful dividers, while there are acoustic screens that ensure that you have a peaceful snooze. Traditional materials such as marble and woods are mixed with avant-garde furnishings.
There are also beautiful indulgent touches, together with a private balcony for the enjoyment of city views, if you are on one of the higher floors. There is a sitting area together with a sofa bed offered in all room types. The bathroom has a rain forest shower, free luxury L'Occitane toiletries and hairdryer.
There is also a private terrace, TV, a multimedia media device, closet that has vanity mirror, wireless internet access, work desk, telephone and in-room safe. Available types of room at Stara Hamburgo hotel are Standard Suite, Junior Stara, Master Stara, Junior with terrace, executive suite, suite with terrace, and Stara Suite.
Food
If you want the best in gastronomic experience, Stara Hamburgo hotel is definitely the best place for you. But a bit about Mexican food first.
Due to the biodiversity and cultural diversity of Mexico, the gastronomy is a large collection inspired by traditions and flavors folded by an unequaled unification through the fusion of culinary methods and ingredients from several regions.
The Mexican food which is a product of a combination of Spanish and native cuisines, with a surprisingly nutritious result. Maize(corn), beans & chili(bell peppers) are the basic food triad and these are complemented by elements of indigenous gastronomy, together with those imported by European cuisine. And the result of these combinations are nutritious and succulent dishes which place Mexico ahead in the world today.
You can enjoy sumptuous Mexican dishes such as papadzules or salbutes. There are small taquerias and fast real tacos al pastor. There are international restaurants and a cafeteria where you can enjoy all of these dishes.

At Stara Hamburgo, there is a fusion restaurant Luna Bistro, that has international cuisine. All ingredients used are advertised to be organic. There is another restaurant on the roof top, where the breakfast is served. There are varieties of cocktails, wine and beverages served at the Lobby Bar & Bar 32.
Other Amenities
The gym is fully equipped to ensure that travelers who do not want to abandon their routine of exercise are able to keep their training ongoing.
There is also a SPA where visitors can schedule their variety of therapeutic messages.
There is also an event hall where you can give your cooperate or social event a sophisticated, elegant and fresh spirit.This unique space will grant you the acquaintance to help you enjoy the magic that this hotel creates.
The business center is not left out. Here, you will get to discover the enjoyment that can be felt in business travel, as there are areas with special designs to enable you work with the important equipment.
If you are the type who is interested in reading, have no worries. There is a library where you can study, watch TV, relax or hold small business meetings.
There are also lounge areas on every floor where you can enjoy a cup of coffee, while you are armed with a good book.
Also, there is the boutique that plays host to the most high-class exquisite crafts and shopping.

Conclusion
If you are still doubtful as to whether this hotel is the best for you or not, get rid of your doubts and make it your choice, where you can enjoy high-class relaxation, maximum respect from staff, beautiful & cool environment, sumptuous meals and good value for your money. Look no further at all! Stara Hamburgo hotel is right there waiting for you. You will have no regrets making the choice of going there!
Book Your Stay At Stara Hamburgo.
Please follow and like us: