Product Review – Vector Cup Holder
While I was in Bali, a contact on Linkedin has asked me review this product. They have shipped the product to my hotel in Bali and the following is the review.
---
It is always scary when you spill a drink or other fluids on your laptop. That is because the liquid can get down into the keyboard and really mess up your whole computer. Here is when the Vector cup holder could really save you more than just from getting wet.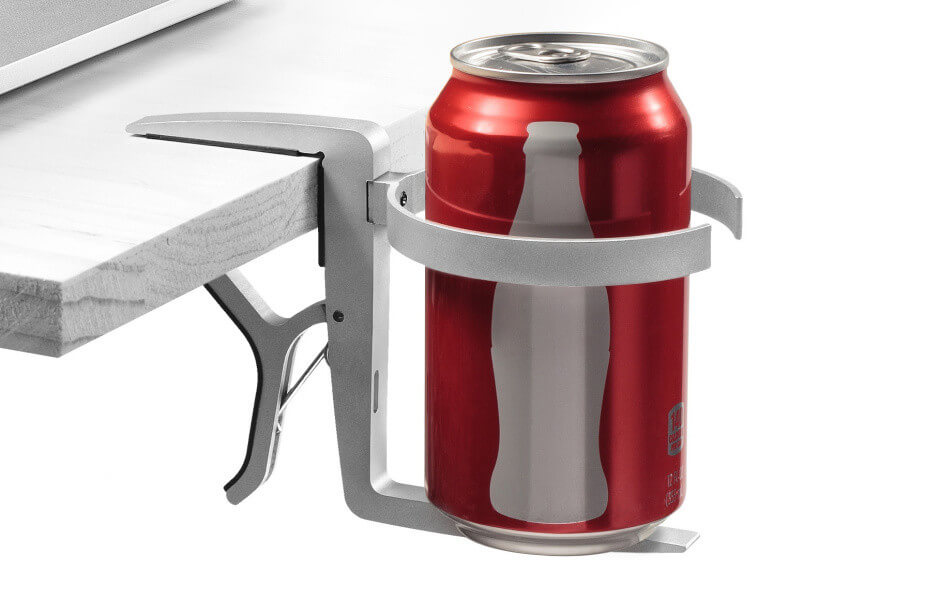 This portable cup holder can really be a lifesaver when it comes to keeping your computer from being completely destroyed. The lightweight cup holder can really save you. It is a safety net or insurance against this disaster waiting to happen. This great little cup holder made from aluminium folds up so you can take it with you on the road and on airplanes.
The cup holder can be attached to any surface that is less than 1.5 inches thick. This is really great for someone who is always on the go and travelling for work. The cup fits up to a ounce cup and really seems to be worth the price. The Vector cup holder from Vectorwerks sells for dollars well worth the price for some insurance against destroying your computer.
This cup is also great for people who work at home as we know a lot of accidents occur there. I could see this would be a lifesaver for someone who is always busy travelling on an airplane. Think about all the people that walk by you who can accidentally bump into you. I know when I went on a plane people were bumping into you all the time. Think about all those tiny airplane plastic cups people use on there, even the stewardess when pouring you a drink could accidentally knock over your cup, it happens all the time even in the movies.
The cup holder has a nice sleek design and is easy to clamp on, you don't need any hardware to attach it. The holder can be folded up and carried with you in your computer bag. If your computer is damaged from spilling liquids it can cost a thousand dollars or more. This damage can occur because the fluid can get down into the circuits of the computer.
This Vector Cup holder is inexpensive compared to the amount of damage that can be caused to your computer. It can be used for any type of cup to help you save this from happening to your computer. Vectorwerks has a great online site to order the product from. They have a great visual display to show you the product. Shipping is around $6.95 on their website and a little cheaper on Amazon.
Looking at the reviews on Amazon the Vector Cup holder seems to be a great product. Most of the reviews are five stars. Check out this great product by Vectorwerks today and save yourself some money.
Please follow and like us: