Picks of the week – July 1
This weeks picks of the week. Before we go there I want to remind you of the contest we are currently running – $500 vacation card giveaway. Enroll your self and be eligible to win $500 vacation card.
Travel Posts of The Week
All the great treks in the Himalayans would not have been possible with these people. They are the best people to advice you the trekking routes and what to do during the times of crisis. They make inaccessible destinations accessible. They are the Heros of Himalays – The Sherpas.
Matador Network has always been my first resource for travel stories. Max Seigal, a wildlife and nature photographer, visits Antarctica as a biologist. Many pictures shows Antarctica as a barren and lifeless place. Take a look at the photos in this article, and then you will realize that Antarctica is a place buzzing with birds, seals, whales and fish.
Very few realize that Wimbledon is not just a mere tennis tournament, but a village located on Southwest of London. Very few people know that there is a Buddhist Temple here named as Buddhapadipa Temple. If you are not for tennis, here are ten things to do in Wimbledon.
Many people might think a woman traveling solo is too dangerous. On the other hand, some people think its a gateway to discover oneself and become a stronger human being. Jessica Festa, says why a women should travel solo atleast once in a lifetime.
There might be no place like Dubai – with ultramodern infrastructure, dazzling buildings and treating travelers and tourists with unique experiences, it's a place everyone would love. The food scene is interesting as well. Read to discover the recommended restaurants in Dubai.
Travel Photo of The Week
This weeks top photo is captured by Mark Wiens of Migrationology. I feel that photos are not about megapixels or professional gear. Photos are about moments and experiences. Recently, Mark has been to Varanasi, the most scared city in India, located on the shores of religious Ganges River (known as Ganga in Hindi). The city is colorful, where you can see many devotees in saffron colored clothes. Many people in India believe that life starts and ends at the Ganges river.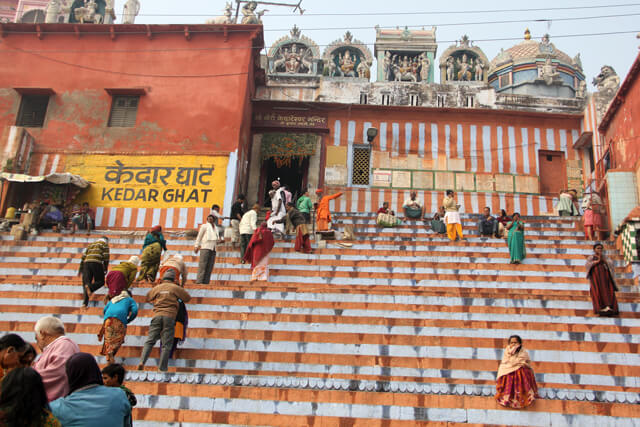 Travel Video of The Week
This week's top video, is a 20 second time lapse of City Hall in San Francisco.
Please follow and like us: