Interview – Lonely Planet author Lucy Corne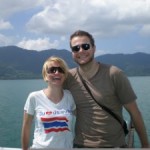 Two unsuccessful attempts to be an author of Lonely Planet guides books, but Lucy Corne never gave up. The third time was a successful attempt and was sent to Angola and South Africa for Lonely Planet. Lucy says that a travel writer should have the ability to deal with rejection and should never give up. Lucy's work has been published in a wide range of travel magazines, travel websites including BBC Travel, BootsnAll, Go Nomad, etc. She has just published her non-travel book African Brew.
Tell us about your self. When and how did you get into travel writing?
I graduated from a degree in journalism and went travelling straight afterwards. I quickly realized that I wasn't interested in becoming a news journalist and after winning an online travel writing contest, I started to write a few pieces here and there, mostly online. In 2003 I got my first big break, scoring a guidebook deal with British publisher Bradt and while I followed up with a second guidebook (with Dorling Kindersley) in 2005, it wasn't until 2008 that I started full-time freelance travel writing. Until then it had been a secondary job, with TEFL as my main income. Since 2008 I have been a full time freelancer for a variety of magazines, newspapers, websites and guidebook companies.
As a kid, what would you answer when anyone asked 'what do you want to become when you grow up'?
As a young child I had all the usual aspirations I think – ballerina, air hostess and perhaps rather more oddly, librarian. But by the time I was about 11, I wanted to be a writer though until I was about 19, I thought I wanted to be a news journalist. The writing was on the wall back in my early teens though – I replaced my teen idol posters with a world map, had pen pals in a dozen different countries and used to memorize capital cities and national flags when I was about 13 or 14.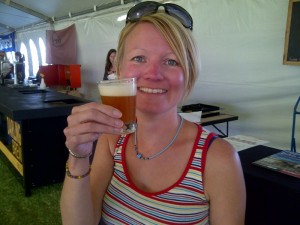 Where have you been? What are your most memorable and forgettable experiences during travel?
I've been to 47 countries on every continent bar Antarctica. My favorites are China (though I hated it the first time I visited at 22), Spain, where I lived for four years, and South Africa – my current home. My most memorable journey include an overland trip from Cairo to Cape Town where I met my now husband and our journey together to Tristan da Cunha in 2011. I had first found this tiny island on my world map as a teen and vowed to visit one day. The journey there was hellish – six days on a fishing boat in rough seas for someone with chronic motion sickness. But the island was beautiful and its inhabitants some of the friendliest people on the planet. Our other memorable trip together was a week-log guided tour of North Korea…
What is your most favorite country and least favorite country to travel?
I really enjoyed the diversity of China – such a range of foods, people, landscapes and attractions. The same goes for South Africa, my adopted home. I haven't been anywhere that I didn't enjoy, though there were a couple of places that I liked less than others – Zambia was expensive compared to surrounding countries and the fact that we were camping in the rainy season didn't really help! I'd love to go back soon and give it another chance. I wasn't the biggest fan of Dubai. I enjoyed the restaurants and beach, but found that the city lacked a bit of soul…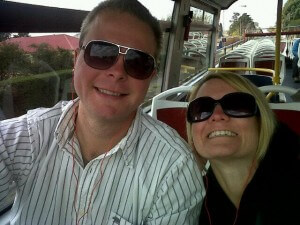 What qualities do a travel writer need to have? Do you think you possess all of them?
Tough question! Inquisitiveness, I think is very important. The ability to deal with a lot of rejection, excellent grammar, great organisational and research skills, the ability to work alone and to be very comfortable with your own company and discipline as you're generally your own boss. I possess most though my husband will be the first to tell you that my organisational skills leave a little to be desired…
You have been an author for Lonely Planet guide books. Please share your experience working with them.
It had been a long-time dream to work for Lonely Planet and I had applied on two previous occasions unsuccessfully. Third time was lucky and since then I have visited Angola and explored the whole of South Africa for Lonely Planet. It's a wonderful company to work for – highly respected and deservedly so. I'm hoping to do a lot more contracts for them in the coming years.
Where else have your writings been published?
A range of in-flight magazines such as those for Qatar Airways, Singapore Airlines, Jet Airways and Turkish Airlines. Travel magazines around the world including Travel Africa, Getaway, Wanderlust, Holidays for Couples and Vacations & Travel. General interest mags like Reader's Digest and some seemingly obscure special interest publications like Volleyball Magazine, Beer & Brewer and even Teddy Bear Times in the US! I've also had lots of work published online on sites including BBC Travel, World Hum, Go Nomad, BootsnAll and Lonely Planet.
What are your suggestions for aspiring travel writers?
Start writing now – even if you're not travelling much, remember that your home town could be a dream trip for someone else (depending where you live of course!!). You might have to start small, with low-paid work to get those essential first cuttings, but keep at it – it's worth it! And learn to take rejection quickly!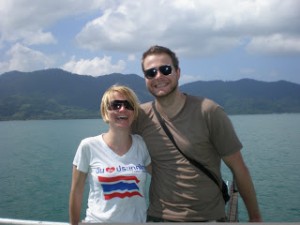 What is your great achievement and goals for the future?
I've just had my first non-travel book published – a coffee table book on beer in South Africa, so I'm thrilled about that. In the future I would love to have a regular column in a travel, food or booze publication and have plans for a travel literature book. First I need to concentrate on the imminent arrival of my first baby though!!
Anything else you want to say to our readers…..Don't listen to travel snobbery – travel how you want and where you want and enjoy every second of it.
A travel blogger who inspires you? I always really loved the 'Where the hell is Matt' videos – they bring a happy tear to my eye!
A travel quote that you like? "The world is a book, and those who do not travel read only a page" – St. Augustine
A weird food that you ate? Starfish – it was gross.
Top travel apps? I'm a bit retro so am all about books, still..
Please follow and like us: