How to apply Russian tourist visa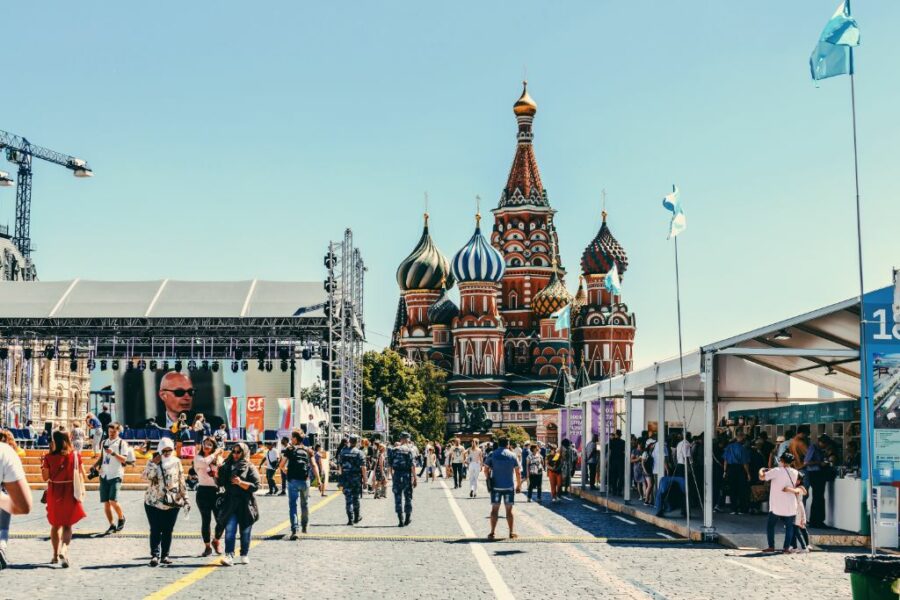 Instructions for visa application
1) A multiple entry visa is valid for one or more stays in Russia for up to 90 days per 180 days from the date of first entry.
2) Visas issued by other Russian authorities will not be extended; the original invitation letter from the Ministry of Foreign Affairs, the Migration Service and the company will not be returned, except if the visa is not received for any reason.
3) If the visa application form is incomplete, no visa will be processed.
4)If needed, the applicant may be required to provide additional documents or interview.
5)If several people are invited at the same time, each applicant should provide a complete document.
6) The applicant should come in person to pick up the visa or provide a notarized power of attorney.
7) The full visa fee must be paid at the time of visa application. If for any reason the visa is not received, the visa fee paid will not be refunded.
Visa application process
1) The visa applicant determines the purpose and itinerary of the trip to Russia.
2)Visit the website of the Russian Embassy or Consulate General in China one way or the other and browse the visa information. Download and print the visa application form and the list of required documents.
(3) Prepare the documents required for the visa application, including original documents, notarized or consular obituary documents, etc.
4)Fill in the visa application form and sign it.
(5) The visa applicant determines the embassy or consulate where the application is to be submitted according to the working area of the embassy or consulate.
(6) Bring the visa application documents and pay the visa fee, then proceed with the visa application procedures.
(7) Wait for processing or additional documents.
8)Pick up the visa. After obtaining the visa, you should check carefully whether all the information on the visa is correct, especially whether the period of validity and the number of days of stay do not correspond to what you have applied for, and whether the personal information on the visa, such as the spelling of your name, is correct, and if you find any errors, you should contact the visa office of the Russian Embassy or Consulate General in a timely manner.
Documents required for visa application
Tourist visa
A copy of a valid passport and passport information page; 1 photo (3.5cmx4.5cm); a completed visa application form; the original letter of invitation from the Russian travel agency confirming the reception of foreign tourists and a copy of it; the original hotel order from the Russian travel agency and a copy of it; a copy of the round-trip air ticket.
If you need assistance with your Russian visa application, go visit: https://visaexpress.com/visa-for-russia-from-us
Please follow and like us: