Tam Biet 2016. Merhaba 2017.
Ohh man. What should I say about this year. 2016 has been the most testing year of my life, plenty of lows. That's how life is meant to be. It cannot always be petals and roses. Travel wise it has been a fantastic year though.
This year I have been traveling a lot unlike 2015 where I lived most of the time in Bali, working on a startup.
Before, I reveal the highlights that happened this year, quickly lets go through the statistics and my favorites of 2016.
Travel Statistics of 2016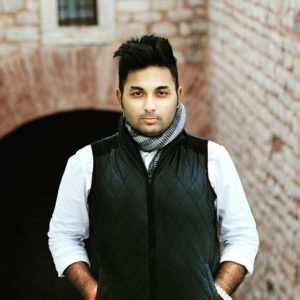 Number of days on road – 320 days
Countries traveled – 9
New countries traveled – 3
Distance traveled – A lot
Flights taken – 33 (a flight every 11 days)
Train journeys – 1 (Taipei to Taichung)
Metro trains taken – 50+
Road journeys – 50+
Ferries taken – 5
New beers tasted – Lost count after 15
Days I felt homesick – ZERO
Average spend per day – 72 USD (food & beverages + accommodation + entrance fees + local transport + airfare + visa charges)
Favorites of 2016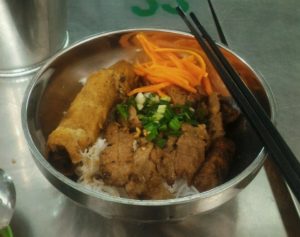 Country – Serbia
City – Istanbul
Street – Istiklal Caddesi, Istanbul
Nature Spot – Halong Bay, Vietnam
Food – Bun Thit Nuong (Vietnamese food)
Beer – Zajecarsko(Зајечарско) from Serbia
Airlines – Qatar Airways
Airport – Chek Lap Kok Airport, Hong Kong
Hotel – amba Songshan, Taipei
Restaurant – Ba Gác Nướng & Sườn Cây Nướng, both the restaurants in Saigon
Restaurant(Indian food) – Rayalaseema Ruchulu, Hyderabad
Highlights of 2016
2016 started with a bang, New Year's party in Phnom Penh
Savoring signature dishes cooked by Cambodia's master chef, Luu Meng
Drinking cocktails in glass skulls in G-Star Lounge, Koh Pich
Staying at Phnom Penh's best boutique hotels
Crossing Thailand-Cambodia border by foot (my 6th land border crossing overall)
Bangkok's hard core parties at Insanity and GLOW clubs
Radical christians I met in Bangkok bulls**ting me that they have seen God
2 nights stay at Bali Dynasty Resort has been fantastic
Fantastic views of Java Sea from the roof top of Golden Tulips Hotel in Seminyak
Huge portions of American (Texan) styled at Smokehouse BBQ in Bali
And stay at stylish & chic Maison at C has been fantastic too
Celebrating Tet in Vietnam's Mekong Delta (3rd Tet celebration overall)
Flying in an old (maybe the oldest plane I ever flew) Airbus A321
Courtesy of Vietnam Airlines from Can Tho to Hanoi and return by same
Exploring various restaurants in Hanoi, Cai Mam stands out from the rest
Experiencing ethic food from various regions of Sapa at Hill Station Boutique Hotel
Fellow passenger pissing in a blanket on a bus from Sapa to Hanoi
Ferry from Hai Phong to Cat Ba island, nothing fantastic, but nice
The local beer on Cat Ba island, was amazing and surprising
Kayaking in Halong Bay and trekking Monkey Island on flip flops
Pleasant views of Sapa Valley from the balcony of the same hotel
Drinking Bia Hoi Hanoi on the small chairs in middle of the street
Going to paradise on earth Sri Lanka for the third time
I can never forget the smile of immigration officer at Bandaranaike International Airport
Taxi driver who was chewing betle nut, driving the car on highway and opening the door at 100 kmph speed to spit out the betle nut
Stay at Turyaa Kalutara has been nothing short of perfect
Buffet dinner at Turyaa Kalutra, with shrimps as long as 6 inches
Couple of nights at Heritance Ahungalla which was designed by renowned architect Geoffrey Bawa
Views of Laccadive Sea from the swimming pool of Heritance Anungalla
First Hilton experience at Hilton Colombo, thanks to Gigi & Yashanthi
The same night Chef Hikaru Takahashi has made well crafted sushi for Yashanthi & me
Plucking tea leaves and learning how to make tea at Heritance Tea Factory
A 16 hour bus ride from Dickwella to Nuwara Eliya
Wine tasting at Heritance Negombo along with 4 course lunch
Getting a USA B1/B2 visa after 4 attempts, that too on my birthday
Flying Cathay Pacific Airways from Hyderabad to Hong Kong
Unlimited beers and food at Mr Wong's at only HKD 70 per person
3 course meal at aqua with a bonus of HK's skyline during sunset
The best and biggest Couch Surfers gathering in Hong Kong island
Watching an Airbus A380 for the first time, what a marvel
Spending all night at Repulse Bay beach, never spent all night in sand
Flight to Taipei delayed due to typhoon Nida and spending overnight at airport
Taking BMW and Mercedes as my Uber rides in Taipei
Free walking tours of Taipei courtesy of Like It Formosa
Riding Shinkansen(新幹線), also known as bullet train, high speed train from Taipei to Taichung
Drinking craft beer at Revolver bar and meeting the famous bands of Taipei
Traditional Taiwanese dinner with Taiwanese brother from different mother
Taking Pokemon lessons from a friend who is 6 years younger to me
Laundry my clothes first time in life, using self laundry machine
Unlimited food at night markets at Shilin, Hauxi and Raohe
An evening walking tour of Songshan also stands out
Meat platter and wine at amba Ximending with Echo
Learning to write my name and numbers (1-10) in Chinese
My Chinese name 金龍(JinLong), which means Golden Dragon
Learning history of Taiwan, probably the most interesting political place
Visiting Yehliu Geopark on the northern most part of Taiwan
Taro and coconut milk dessert at Ximending night market
Learning to play Taiwanese chess with the locals
Flying to Istanbul with Saudi Arabian Airlines via Jeddah
Transiting via a Dar al-Islam(Islamic non-secular) country, was a nervous experience
At Mumbai asked me to change from shorts to long pants to transit via Jeddah
Flight from Jeddah to Istanbul got delayed and Arabic people were the least helpful people I met
First time I see a prayer room on a flight, both the Boeing 777 I traveled on Saudia had a prayer room
The moment I landed outside the Istanbul airport, people tried to scam me
Being a smart traveler I never got scammed in Istanbul
First views of Blue Mosque and Hagia Sofia at night was breathtaking
Dinner at 05 Kat Cafe with red wine from Anatolia and views of Bosphorous
Pub crawling with Atilla and Oytun in Istiklal street
Nargile(Turkish Hookah), the strongest I ever had in my life
Kebabs in Istanbul were out of this world – tender and melting
Turkish beers were not too bad – EFES and Bomoni stands out
I cannot forgot all the photo sessions I had in Istanbul
Everyone thought I was a diva with all those exotic clothing
Traveling from Asia to Europe within 5 minutes on a Dolmush via the Bosphorous bridge
Watching football match with the locals in pub street in Kadikoy
Besiktash F.C suddenly became my loved football club
Turkish breakfast is simply the best in the world
Lokum and Baklava at Hafiz Mustafa was unforgettable
Drinking Turkish coffee and predicting the future with the help of wet coffee powder that was left
Thanks Busra for teaching me the art of predicting future
All the exotic things being sold at the Grand Bazaar
Turkish people are my preferred kind of people now, they are so exotic
Being questioned for 30 minutes at Serbian immigration
Pljeskavica(пљескавица) burger is 4 times the size of McDonald's burger
Cost of 2 liters bottle of beer is RSD 160 (about USD 1.35)
Best pasta can be found in Belgrade and not Italy
First experience of underground death metal club in Belgrade
All the architectural beauty in Belgrade
Countless beer clubs in Saigon, purely for locals
7 strikes in a bowling game and score of 200+
Hard Rock Cafe Saigon has become my favorite club
But the biggest highlight is Harsha's wedding
And many more, so many to write. Isn't that plenty of things than I did in 2015. Anyways lets move forward.
Travel goals of 2017
Stay in America (either North & South) for about 6 months
Travel to Africa and Australia, which means I have set foot on all the livable continents
Travel around Caribbean in a cruise or yacht
That's it for now folks. Have a wonderful Christmas and happy new year.
Please follow and like us: