Which Airline Alliance Should An Indian Traveler Choose?
A mutually beneficial agreement between two or more airlines in the aviation industry on a substantial level of cooperation is called an Airline Alliance. It can provide network branding between travelers to enable them to make easy inter-airline connections. Originally, this idea was conceived as a close-knit agreement between two airlines, but airline alliances have evolved too much more than that.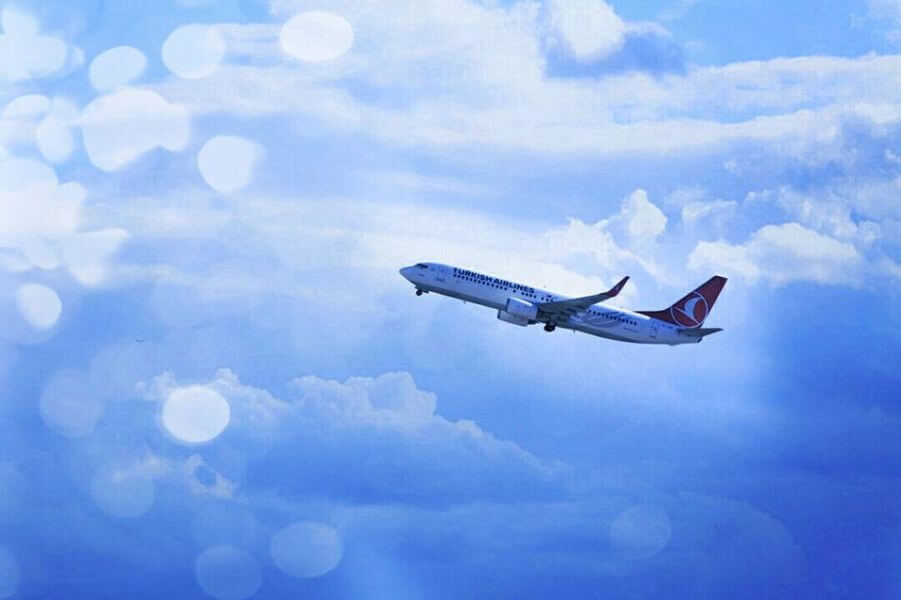 The primary benefit of airline alliance is an extended network. This is realized using code share agreements. It is popularly known that most alliances started as only a code share network. Also, airline alliances can help with cost reduction in various areas like maintenance facilities, operational facilities, payment of operational staffs like the ground handling personnel. They help with investments and purchases which can help when negotiating an extra discount.
A traveler can benefit a lot from airline alliances by paying less for a given route. It is due to the low operational cost. Travelers get the luxury of having multiple options to choose from for departure time. There are shorter travel times, and this is as a result of optimized transfers. The range of airport lounges shared with alliance members is larger than solo airline lounges. A traveler can obtain a round the world ticket at a very low price.
While joining an alliance has attractive benefits like increase in efficiency, low-cost of operations and also the fact that airlines can provide each other with passengers, it is very expensive to join an alliance. The airline has to go through rules and fulfill specific standards. Sometimes this can mean erasing their current operational rules completely. So, if an airline has an effective existing protocol, it will be better to avoid an alliance.
The three main airline alliances for Indian air travelers are the Star Alliance, the Sky Team Alliance and the One World Alliance.
In the past years, the star alliance was the largest with a percentage of 24 in scheduled traffic in RPK. The Sky Team closely followed them with 21% and then finally One World with a total of 18%.
STAR ALLIANCE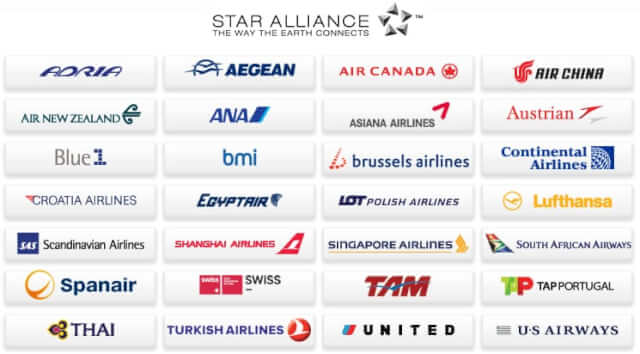 Star Alliance was the first major airline alliance that was formed. It is still the biggest to date. It was formed in the year 1997. This alliance first started with five airline carrier Thai Airways International, Air Canada, Lufthansa, Scandinavian Airlines and United Airways. These five airline carriers merged themselves to create a more expansive and efficient airway coverage. Since that time, their membership has increased to 27 airlines. Their airlines and their coverage include Copa Airlines which covers South America and Air New Zealand stitching in Oceania. Their Ethiopian and South African airline covers Africa.



Star Alliance recently added Air China and Air India to their membership alliance. Their members launch approximately 20,000 flights every day and cover 1316 destination airports in 92 countries.
All 27 airlines in Star Alliance
Shenzhen Airlines, China
TAP Portugal
South African Airways
Adria Airways, Slovenia
Asiana Airlines, South Korea
Austrian Airlines
Avianca, Colombia
Aegean Airlines, Greece
Air Canada
Air China
Thai Airways
Air India
Air New Zealand
All Nippon Airways, Japan
Brussels Airlines, Belgium
Copa Airlines, Panama
LOT Polish Airlines
Swiss International Airlines
Singapore Airlines
South African Airways
Croatia Airlines
Egypt Air
Lufthansa, Germany
Ethiopian Airlines
EVA Air, Taiwan
Turkish Airlines
Scandinavian Airlines
Shenzhen Airlines, China
United Airlines, United States
ONE WORLD

One World Alliance is the second of the three main alliances that were formed. It was launched two years after Star alliance. The British Airways, American Airlines, and Qantas were the first three members who formed the Alliance. These three well-established airlines were also joined soon after by another highly regarded European airlines, Finnair and Iberia. Lan Chile later joined the alliance providing coverage for Latin America. The Royal Jordanian, who became the first middle eastern airline to join One World. The other highly regarded airlines to join this alliance is the Japan Airlines and the Malaysian Airlines which provided coverage in Asia.



All 15 airlines in One World:
Iberia, Spain
Japan Airlines
LAN Airlines, Chile
Qantas, Australia
Air Berlin, Germany
American Airlines
British Airways
Cathay Pacific, Hong Kong
Finnair, Finland
TAM Airlines, Brazil
Royal Jordanian
S7 Airlines, Russia
SriLankan Airlines
SKY TEAM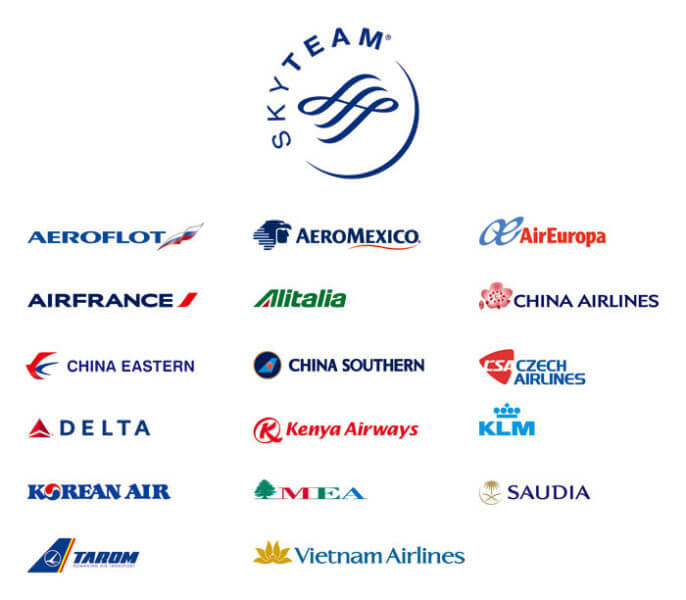 Sky Team is the newest of the three major alliances formed. It was founded in the year 2000 by four airlines. These four airlines are the Air France, Korean Air, Delta Airlines and Aeromexico. The alliance has increased its numbers over the years. They now have 20 member airlines that travel to 1064 destination airports in 178 countries. Diverse coverage has been brought to the alliance with Garuda Indonesia, China Airlines, Saudi Airlines and Kenya Airlines. The Dutch flag carrier, KLM, has provided experience to the alliance. The KLM happens to be the oldest airline in the world, and they are still operating under their original name. The Sky Team Alliance has 564 lounges scattered across the globe. They deal with about 588 million passengers each year.



All 20 airlines in Sky Team:
Air Europa, Spain
Air France
Alitalia, Italy
China Airlines, Taiwan
China Eastern Airlines, China
Aeroflot, Russia
Aerolineas Argentinas
Aeromexico
China Southern Airlines, China
Czech Airlines
Middle East Airlines, Lebanon
Saudia, Saudi Arabia
TAROM, Romania
Vietnam Airlines
Xiamen Airlines, China
Delta Airlines, United States
Garuda Indonesia
Kenya Airways
KLM, Netherlands
Korean Air, South Korea
When choosing an alliance to travel with, an Indian traveler who flies a lot domestically on Air India might have to settle for Star Alliance.
It is always better to keep in mind that Sky Team have no coverage in India except in Mumbai and New Delhi.
One World has more coverage in India so it might also be a good choice for the Indian traveler. For example, a traveler flying from Hyderabad like me, would most likely choose One World. One World has four international airlines that fly from Hyderabad.
Please follow and like us: