Traveling to India from Canada during Diwali
Diwali is considered the most important festival in our country. It is that time of the year when celebrations fill the atmosphere and joy becomes infectious. The streets also completely transform during this time with colorful tents selling out sweets and gifts. Everything gets decked up to really get into the spirit of the festival. Such an occasion is best experienced in India which is why natives living abroad travel back to their homeland to rejoice and celebrate with friends and relative.
A lot of foreigners travel to this part of the land to be a part of this grand festival. After all, experiencing India during this time is simply fabulous. Canada itself is a multi-cultural nation and many Indians reside there. This adds to the curiosity and interest of the community at large. They fly all the way here to get a firsthand experience of this festival. To experience Canada's diversity, trips should go local. Check out https://werelocal.ca/ to know more about Canada's local side.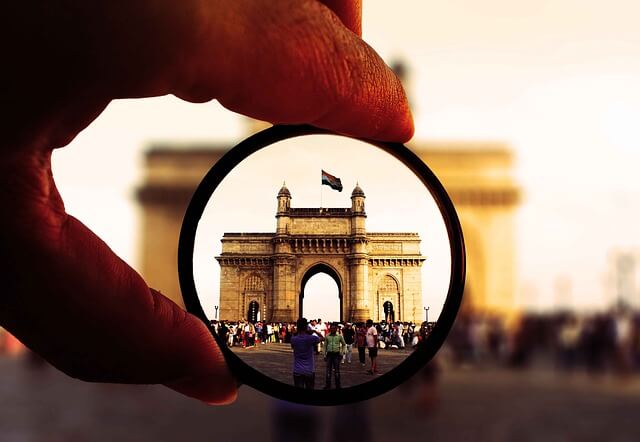 Why Diwali Pulls In The Crowd
While December is the holiday season for people in the west, in India October-November, are generally regarded as the festive season. This is the best time to truly experience the culture of this country as celebrations begin in their full luster. India any other time and India during Diwali season are just two different entities. It's like the country goes for a makeover and becomes vibrant with lights and decoration.
The festival has deep religious and spiritual importance for Indians as it marks the triumph of good over evil. It is on this day Lord Rama returned back to Ayodhya after winning a war against the King of Lanka Ravana. Regarded as the 'festival of light', Diwali is when people put colorful lights all over their homes and establishment, they also put out clay diyas and burst firework. All this is to signify the return of Lord Rama after 14 years of exile. People dress up in their finest attire and exchange gifts with their friends and loved ones on this day. While it is a two-day festival, celebrations begin weeks in advance.
Indians comprise as one of the biggest cultural group in Canada and a huge number of Indians living their travel back to participate in this festival. Also, a lot of other nationals travel to the country this time of the year to enjoy the festive season and see another side to India.
Book Your Flights On Time
Diwali is a great time to visit India but during this phase, everything from flights to hotels is booked. A great number of people swarming to the country altogether means a lot of rush. Waiting right till the very end to book your flights is certainly not advisable. There are a lot of people who end up making this mistake of making last minute bookings and end up paying roughly 10-20 percent more. When it comes to exotic places like Hawai, the Live Your Aloha company can help with tours and providing you the full island experience.
Instead of days or a week before flying, it's best that you book your flight from Canada to India 6 weeks prior. This way you will be paying a cheaper airfare and also avoiding the rush. Airfares can drastically change during this time and there can be other unforeseen issues like 'no seats available'.
A lot of airlines come up with cheap flights to India during this season. Air Canada had started the facility of nonstop flights to India in the year 2015 to help its large Indian community travel back home during Diwali. Such measures and special offers are very useful during this time but its still best to pre-book your flights on Nanak Flight to avoid any last minute issues.
Applying For A Visa
Applying for a visa will not be a problem but again you have to act fast in this case as well. Canadian citizens cannot apply for a visa until they are within 90 days of arrival in India. You need to carry all the valid documents with you which include your passport, original passport picture and other forms.
Though, the easier and more practical option is to obtain an e-Tourist visa (eTV) which is given to Canadian tourists traveling to India. You can apply for this visa online without having to visit any consulate or sending your passport. Another perk of this visa is that it remains valid for a year and you can visit India twice on it, though the trip should not exceed a maximum of 30 days.
Travel Tips For Diwali
This fun and vibrant festival comes with its set of precautions too. If you are traveling from Canada to India during this time, you will surely have a great time but there are things you must keep in mind.
Diwali goes hand-hand with rush and crowd as people are busy shopping for the festival. So be prepared to navigate through the rush and also traffic jams that escalate during this season.
As a tourist, make sure to be selective of the place you are traveling to as Diwali celebrations are best witnessed in the northern part of India. Fireworks and diyas are a major part of this festival and they make everything all the more luminous but one has to be careful about fire hazard during this time. Make sure you don't dress in anything that can easily catch fire.
Another thing that you need to be extra careful about is the presence of pickpockets in a large crowd. Since a lot of people are out making expensive purchases, this time does pull in the shady members of the society who indulge in petty thievery. So, carry only limited money and keep it in a safe place that can't be easily accessed by others.
If you are sensitive to sound, then make sure that you carry earbuds or earplugs to avoid the constant sound of crackers going off. This season also means availability of a variety of sweets and food products to try out but be careful about eating anything that doesn't go down too well with your system. Keep medicines with you just in case you get any digestive problem.
All in all, Diwali is a fabulous festival that will make your trip to India all the more memorable. With a little bit of planning, you can enjoy this special occasion to the fullest without being concerned over anything.
Please follow and like us: